SALVATION (Nashville Nights 2) by Robin Covington-Review and Book Tour
SALVATION
Nashville Nights 2
by Robin Covington
Release Date: May 11, 2015
Genre: new adult, contemporary, romance
99¢ ebook deal: Amazon.com / Amazon.ca / B&N /
ABOUT THE BOOK: Release Date May 11, 2015
Letting go never felt so good.
Carlisle Queen is dying and no one knows it.
Burying the pain of losing her friends and her professional swimming career in a terrorist attack, America's former sweetheart dulls her pain with drugs, pills and parties. The bomb left her with more than nightmares; shrapnel is lodged in her back and inching closer to her spinal cord. When the doctors tell her paralysis is inevitable, she decides to take her own life rather than face a lifetime in a wheelchair.
Mateo Butler isn't anyone's hero.
Reeling from the death of his little sister and his own cowardice, he spends his nights partying and his days ignoring the medical school acceptance letters and his parents' concerned phone calls. Just a couple of months from graduation, he's facing a future filled with shame and regret. The last thing he needs is to meet the woman who compels him to be a better man.
Can they save each other?
When Carlisle and Mateo meet, the chemistry between them is combustible. They play, party and hide their true selves until one night turns their lust into something more…something real. As secrets are revealed and walls collapse, what they were and what they might become doesn't matter as much as who they are together. When the choice comes down to life or death, can love be their salvation?
••••••••••••••••
REVIEW: SALVATION is the second installment in Robin Covington's new adult, contemporary Nashville Nights romance series. This is college students Mateo Butler and Olympic gold medalist for swimming Carlisle Queen's storyline. SALVATION can be read as a stand alone without any difficulty. Some of the previous storyline characters play a small secondary and supporting role in the novel.
Told from alternating first person points of view (Carlisle and Mateo) SALVATION follows the building relationship and fall out between Carlisle Queen and Mateo Butler. Carlisle barely survived a terrorist bomb that killed her best friend and boyfriend Aaron, but in the ensuing time, our heroine has had a difficult time with recovery and grief. The doctors were unable to remove all of the shrapnel that is slowly edging towards her spine leaving Carlisle in constant pain and wondering when the her time will end. Hiding her pain with drugs and sex, Carlisle targets Mateo Butler, her Spanish TA, as her next fix and conquest. But things don't go according to plan when Carlisle begins to fall for the sexy premed student interrupting her future plans -rather than be wheelchair bound the rest of her life, Carlisle opts to end her own life.
The relationship between our leading couple is one of immediate attraction but Carlisle doesn't do relationships or love knowing she won't be around long enough for anyone to care. Mateo is a young man, consumed with guilt, over the death of his sister, and sees Carlisle's choice as selfish and wrong. When an opportunity presents itself for surgery, Carlisle knows the results may not be the happily ever after everyone had hoped.
The world building follows the relationship, friendships, and choices presented for a young woman whose life is fragile and precarious. There are moments of heartbreak and personal betrayal; romance and love; moving forward and letting go. Robin Covington isn't afraid to tackle the controversial issues- what would you do in the same situation?
Copy supplied by Netgalley
Reviewed by Sandy
I lift up and off her body, slowly pressing kisses on any patch of exposed skin I can find. Her skin is like silk against my lips, her taste salty and sweet.
"I could eat you up." I take a quick bite of her ass and tell her just how amazing she is. "You. Are. So. Fucking. Delicious."
We lower ourselves to the seat, a tangle of laughter and limbs. When was the last time I laughed with a lover? Never. Sure, we had a good time. Enjoyed the moment and each other. I didn't stay around or keep them around long enough to laugh together.
But I'm not in any hurry to go anywhere right now. I dispose of the condom, right my clothes and settle lengthwise across the seat, pulling her down alongside of me. The music from the festival continues, providing a perfect backdrop to our silence.
"We need to do that in a bed sometime," I say, tracing a finger up and down her arm. "I'd like to actually see you completely naked."
Carlisle stiffens slightly and I wonder what I've stepped in this time.
"I'm not girlfriend or sleepover material," she answers, her voice soft but firm.
"And I'm not asking you to move in. I'd just like to fuck you, roll over and pretend to sleep while you pick your clothes off the floor and sneak out." I press a kiss against her hair and navigate the land mine field I've clearly landed in. "You can even have a walk of shame."
"You're kind of an asshole."
"I really am but I'd still like to hang out with you again."
"Don't you have medical school or some other time-consuming activity coming up?" She looks up at me, her expression indecipherable but concerned.
"That's the plan." If she's not girlfriend material, I'm not sharing material and that includes my shit about school, my sister, or any of it.
Carlisle remains silent in my arms, the music from the stage drifting over us with the breeze. I get her, I think. She's not cold or stuck-up. A part of her is closed off except when I have my cock buried in her body. The couple of times we've been together, I've seen who she probably was before her body and her life was blown apart and then paraded through the media in the last eighteen months. When something like that happens to you, it is a rare person who can move forward without leaving the old you behind.
"Look, my wingman status remains even if we never fuck again. I'm screwed up and so are you but when I'm fucking you I forget about it for a while. I like sex with you and I like hanging out with you. Nothing more than that." I put a finger under her chin and tip her face up to look at me. Her green eyes are open but clouded with her hesitation. "I don't like to chase women, especially ones who have no desire to be caught. You have my number. You call me when you want to have some fun together. You control it all. Sound good?"
She watches me, her gaze assessing until she rolls her eyes and shakes her head. "Oh hell. You might be a nice guy after all."
I laugh, a little confused. "I try not to be a dick as a general rule but my 'Y' chromosome gets in the way once in a while."
Carlisle laughs, lying back down on my chest. "For the record, I'm not screwed up. I'm okay."
"Really? Okay?" I don't try to hide my skepticism.
"Yep." She nods against my chest before placing a kiss on my collarbone. "And by okay I mean that I'm seriously fucked in the head but I'm sick of talking about it."
Oh hell, this one is just about perfect. I look up at the stars and wonder what I'm doing with this girl.

Temptation
by Robin Covington
Genre: adult, contemporary, musician, romance
Release Day: August 5, 2014
Amazon.com / Barnes and Noble / KOBO / iTunes
Add TEMPTATION to your GOODREADS shelf.
About the book: Release Date August 5, 2014
Click HERE for Sandy's review of TEMPTATION
She needs to be good.
Five years ago, Kit Landry was homeless and alone at sixteen. Determined to ditch her crappy life, she moved to Nashville with only $200, her guitar, and a notebook full of songs. She hit it big as America's country sweetheart, but a year of living like a rock star plus a stint in rehab has killed any good will she had with her label. The suits have ordered Kit to shape up or ship out of the limelight. The last thing she needs is a hot, sexy distraction with a sinful smile.
He doesn't know the meaning of the word.
Max Butler is as far from a celebrity as you can get and he likes it that way. A Nashville firefighter, he's living the single life with a revolving door of parties, friends, and a different woman in his bed every night. When his normal life suddenly collides with the girl on his favorite Rolling Stone cover, he sees the perfect chance to fulfill his ultimate fantasy and see just how bad Kit can be.
Sometimes bad is so very good.
With three weeks until Kit leaves for her big tour, Max promises to give her a break from being the good girl–no strings attached. But when hot days lead to sultry nights, the lines get blurred and suddenly three weeks of bad might not be good enough.
__________
Redemption
Robin Covington
Nashville Nights #3
Genre: New Adult Romance
Release Date: June 15, 2015
Publisher: Burning Up the Sheets, LLC
99¢ ebook Pre Order: Amazon.com / Amazon.ca / B&N / iTunes
Get More information at: Goodreads
Emory Cabell is leaving the lies behind her.
Finding out that huge chunk of your life has been a lie and that you're the half-sister to America's country music queen is game changer. Determined to meet the sibling she never knew and compelled to pursue the music career she's always wanted, Emory leaves her small town and heads to Nashville. Thrown by the bustle of Music City and the cutthroat dealing of the business, she finds unexpected shelter in a musical partnership with country music's baddest bad boy.
Zane has his eyes set on the prize.
Known as a man who never stays the night, Zane is reliable only when it comes to his music. Years of paying his dues has gained him the coveted lead guitarist spot on the "must see" music tour of the year. Hoping this gig will lead to his own single recording contract, he agrees to write a few songs with Emory but he's blown away by the sexual chemistry sizzling between them and leveled by his feelings for this quiet woman with the beautiful soul.
Can love be more than just a line in a song?
Darkness and light…they should not work. But one night in her bed proves they're hotter than the number one single they wrote together. When the spotlight sheds light on all of Zane's past sins, Emory struggles with trusting him with her heart. When a duo-only recording contract threatens everything Zane has worked towards and challenges everything he thought he knew about himself, he recklessly betrays her trust. With his life at a crossroads, will he choose the music or the future with a woman whose love might just be his redemption?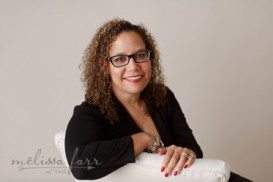 Robin Covington loves to explore the theme of fooling around and falling in love in her bestselling books. A Night of Southern Comfort, her debut novel was nominated for the RT Book Reviewers Choice Awards for Small Press and was touted by RT Book Reviews as bringing a "fresh, modern feel to the genre while still sticking to the things that get our adrenaline pumping — sex and danger". Her books were also nominated for the Bookseller's Best Award and the National Reader's Choice Awards.
When she's not writing sexy, sizzling romance she's collecting tasty man candy, indulging in a little comic book geek love, and stalking Joe Manganiello. You can find Robin at her website (robincovingtonromance.com), Facebook, Twitter and Pinterest.
Don't send chocolate . . . send eye candy!
Robin lives in Maryland with her hilarious husband, brilliant children (they get it from her, of course!) and her beloved furbabies.

Website | Facebook | Twitter |GoodReads | Instagram | Pinterest|
NOTE: The Reading Cafe is NOT responsible for the rafflecopter giveaway. If you have any questions, please contact the tour provider