SEAL WOLF HUNTING (Heart of the Wolf 16) by Terry Spear-Review and Book Tour
Amazon.com / Amazon.ca / B&N / KOBO / The Book Depository
ABOUT THE BOOK: Release Date July 7, 2015
Paul Cunningham is one of the only bachelors left on the SEAL wolf team, and he's less than thrilled to hear he's been volunteered for a local charity bachelor auction.
Lori Greypaw suspected that her grandmother would use the auction as an opportunity to fix her up. So she's not surprised when she "buys" Paul to help Lori renovate her mountain cabin for a week. Lori's had a crush on the sexy SEAL wolf for years, but he proves to be handy with more than a hammer when two fugitives come knocking and he'll do anything to protect the woman he's falling for.
•••••••••••
REVIEW: SEAL WOLF HUNTING is the sixteenth installment in Terry Spear's Heart of the Wolf paranormal romance series. This is Navy SEAL and alpha wolf Paul Cunningham, and martial arts instructor/wolf Lori Greypaw's storyline-a friends to lovers/fated mating romance between two people who have known one another since their childhood. SEAL WOLF HUNTING can be read as a stand alone without any difficulty.
Told from dual third person perspectives SEAL WOLF HUNTING follows Paul and Lori as they rekindle their friendship and potential relationship upon Paul's return to civilian life. Paul and his fellow SEAL Allan have been enlisted as potential prizes in the town's bachelor honey-do auction, and several women have their eyes set on the Pack Alpha. When Paul and Lori begin working on her grandma's log cabin, their attraction to one another builds. Meanwhile a series of bank robberies has the townsfolk on edge, and the return of three rogue wolves threatens the peace within Paul and Lori's pack.
The prior relationship between Paul and Lori has already been established. Paul has yet to ask Lori to be his mate, but everyone knows it is only a matter of time. There is an outside threat to Paul's relationship with Lori, one that finds Lori on the receiving end of some harassment and threats. The $ex scenes are limited; there are no graphic details or over the top erotic scenarios. But, saying that, the emotional and romantic connection between our leading couple is not readily apparent; their mating felt disconnected to the storyline-it was as though it was something that was expected of our couple, and they went ahead and mated for the sake of the Pack. I didn't feel the desire or the love. Compared to Terry's other novels, SEAL WOLF HUNTING had a different vibe and exposition, as though someone else wrote the story.
The secondary characters include Paul's best friend and second in command Allan, and his sister Rose. We are also introduced to the extended family and friends, and several newcomers as the pack begins to expand under Paul and Lori's lead.
SEAL WOLF HUNTING is a simple read but the writing style felt jumpy; there was an uneven flow to the text, as though details were missing or presumed. The storyline is entertaining in its' presentation; the characters are engaging and colorful; the happily ever after not unexpected. There is a new threat to the shifters, one that must be investigated, as it affects all of the wolves throughout the series.
If you are a fan of shifter storylines, Terry Spear's HEART OF THE WOLF is an enjoyable series with happily ever afters for all of her leading characters.
Copy supplied by the publisher through Netgalley
Reviewed by Sandy

Paul watched Lori as she looked toward the west, her mouth still curved in a tantalizing smile. "Sunset's gone. Do you want to keep me company while I make the jam for tomorrow?"
He sure did and joined Lori in the kitchen, where she began washing her bucket of berries. He followed her lead and washed his. Then she put them all in a big saucepan and added sugar in the same quantity as the huckleberries. After that, she dissolved pectin and added it to the fruit and sugar mixture.
"Do you want me to break up the berries more? Less?" She paused in stirring them and crushing some to make the mixture more jelly-like.
He peered over her shoulder, breathing in the sweet berry-and-sugar mixture and Lori's sweet she-wolf scent. "Smells great. Looks great." He wasn't just talking about the jam. "Just right." He hadn't eaten homemade jelly in eons, so this was really a special treat. He remembered fondly eating jam on bread before it had even cooled all the way when his mother made it.
Lori looked up at him and smiled a little. He wasn't moving out of her space, just smiling down at her, his mouth close to hers. Hell, he'd never enjoyed watching someone make jam as much as he did Lori. He was ready to kiss her again. She shook her head and turned to finish cooking the jam. He only let her get away with avoiding any further entanglement because he didn't want to make her burn the jam. Otherwise, he would have kissed her.
Lori began to transfer the jam into jars and seal them. She'd let the jars cool down so she and Paul could have some jam tomorrow.
"See? I knew what you'd like for breakfast. Waffles, pancakes, or French toast with fresh huckleberry jam." She licked some of the jam off the spoon she'd used to stir it.
The way her tongue licked the spoon made him think of tangling his tongue with hers again.
"Or honey. Don't forget how much I like honey," he said. He let his gaze switch again from the spoon to her lips and thought about how much he'd enjoyed licking the honey off them.
She chuckled.
Unable to stop himself and hoping Lori was of a like mind, he took the spoon from her and set it in the empty saucepan. Then he pulled her into his arms and kissed her again, tasting the sugary berries on her lips and tongue as she wrapped her arms around his neck and gave in to the kiss.
"I couldn't wait for breakfast."

Terry Spear's latest paranormal romance, SEAL Wolf Hunting, comes out this July! To celebrate, Terry has answered a few questions from us about herself and her career as an author.
What or who was the inspiration behind your HEART OF THE WOLF series?
A combination of Dracula and Wolf Man—as far as a man who was misunderstood and needed to be loved too, and Call of the Wild and White Fang by Jack London who gave me a love for wolves.
How do you keep the plot unpredictable without sacrificing content or believability?
A lot of things I write about are based on new stories, true stories, wolf stories, and then I just incorporate them into the werewolves' world.
Do you listen to music while writing? If so, does the style of music influence the storyline direction?
Sometimes, and yes. I tend to listen to movie adventure themes so it has a lot of action and forward movement.
___________________
Meet the Bachelors of Cottage Grove
Full Name: Paul Cunningham
Occupation: SEAL and now Special Undercover Operative
Height: 6 ft
Eye Color: Dark brown eyes
Age: 30
Wolf: Silver with black tips on head and back, beige around face.
Originally from: Northern Montana
Describe yourself in 100 words or less: Take charge, get things done, protective, loyal, and always ready for an adventure if it means righting a wrong. And I'm not afraid to wear a green flamingo Hawaiian shirt sporting pink palm trees either. I don't take my self too seriously and try to enjoy what life offers us. But when trouble arises, I have no qualms about dealing with it head on. Even if it's something like Lori whacking me with a broom. For me, that's the perfect opportunity to show how I can deal with adversity in a really fun way.

Website/ Goodreads/ Twitter/ Facebook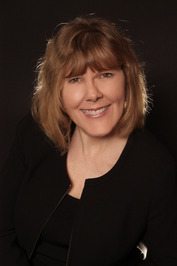 Love, love, love romance, the paranormal, hunky Highlanders with their delicious brogue and hot kilts, so Terry Spear writes about those hunky Highlanders both in medieval times and as wolves in contemporary times. Jaguar shifters too! And young adult urban fantasy. And romantic suspense.
She grew up reading mystery, adventure, mythologies from around the world, ghost stories, the paranormal, fell in love with Dracula and Wolfman, and felt they needed loving too. Everyone should have someone to love. Which means her stories always have a HEA.
USA Today Bestseller residing in Central Texas from Sacramento, California who creates award-winning teddy bears too!

NOTE:  The Reading Cafe is NOT responsible for the rafflecopter giveaway. If you have any questions, please contact the publisher.