Silence of the Wolf by Terry Spear-Review, Guest Post and Giveaway
Silence of the Wolf
Heart of the Wolf #13
by Terry Spear
Genre: paranormal, romance, adult
Release Date: March 4, 2014
Amazon.com / Amazon.ca / Amazon.uk/ Barnes and Noble / KOBO / The Book Depository
SILENCE OF THE WOLF (Heart of the Wolf #13) by Terry Spear
ABOUT THE BOOK: Release Date March 4, 2014
Gray werewolf Tom Silver is determined to find the wolves who have been attacking local livestock. While tracking the pack through the Rockies, a blizzard forces him into a remote cabin where he hears a plane crash nearby.
When he discovers the sole survivor is a beautiful female werewolf/coyote shifter mix, bound as a prisoner, he knows it's his duty to hide her. Now, they are both at risk as a search ensues for the missing prisoner.
Will Tom be able to protect this beautiful stranger while tracking down the wolves responsible for terrorizing the local livestock?
•••••••••••••••••
REVIEW: SILENCE OF THE WOLF is the thirteenth instalment in Terry Spear's adult Heart of the Wolf paranormal series and can be read as a stand alone without too much difficulty or confusion. Many of the previous storyline characters play secondary roles in this particular novel but their previous history is not as important to the overall premise.
SILENCE OF THE WOLF follows photographer and wolf-coyote shifter Elizabeth Wildwood as she is on the hunt for the people who killed her parents. Shunned for her hybrid genetics, neither the wolf nor coyote families would accept her breeding, Elizabeth begins her search in Silver Town, near the Rocky Mountains. What Elizabeth doesn't expect to find is the man who would one day be her mate-Gray werewolf Tom Silver-brother to the local alpha.
The story finds Elizabeth the target of an unknown threat. Attacks, theft and an abduction all point to random acts but Elizabeth knows there is someone hoping to remove her permanently from this life. Enter Tom Silver-her hero and the man who would die to protect his mate.
The relationship between Tom and Elizabeth is slow to build. The attraction is mutual; there is none of the angst of rejection of not wanting a mate; but there are secrets from Elizabeth's past that continue to haunt her daily life. Terry Spear writes a storyline where the leading couple are mature enough to realize when they have found the one- without the anxiety of rejection and hostility towards a happily ever after.
Terry Spear pulls the reader into a Rocky Mountain adventure through the snow covered forests and the backwoods of Silver Town, USA. There is action and suspense; hatred and love; betrayal and forgiveness. If you like a storyline with a little romance, a little sex, a little suspense and a whole lotta shifters, SILENCE OF THE WOLF and the Heart of the Wolf series by Terry Spear is a welcome addition to any personal library.
Copy supplied by the publisher through Netgalley.
Reviewed by Sandy
Silence of the Wolf: The Heroine's Journey
In my wolf tales, each of the characters, hero and heroine, have their own journey. In answering the question of whether red wolves or gray wolves came first, I wanted to share the story of a shifter who is not all wolf or coyote, but a mix of the two.
It's interesting to note that not only have mythology about werewolves been present for over the centuries, so has the Coyote trickster god, of Native American cultures. Gray wolves and coyotes do mix. Red wolves and coyotes mix. It's a matter of need. If a wolf is without a mate, and a coyote doesn't have a pack and they hook up, a coywolf is created. Or something else.
DNA proves this is so. It's not just a myth. So what if a woman is a mix of coyote and wolf? I base my stories on the real thing, so it definitely could be. Now, do wolves kill coyotes that come into the wolf pack's territory? Yes. They prey on the same animals and so the wolves are at the top of the food chain when it comes to coyotes encroaching on their territory.
I watched a video where a group of wolves were resting under some trees and a coyote walked into their territory without realizing the danger he was in. The wolves smelled the coyote, and took off after him. He was really lucky and escaped with his life. And this is the basis of my story for the heroine. She's unaccepted by her own wolf pack, and her coyote family won't take her in either, fearing she might be alpha enough because of her wolf half to take over.
When she arrives in Silver Town to do a story on the ski resort, that's only her cover. She intends to prove that her uncle murdered her parents. But her uncle has no intention of letting her prove anything to his pack and that means she could very well be the next of his victims.
I was watching a program about a fox that was kicked out of her pack. She traveled thousands of miles from her home in England, which usually is a death knell for a fox alone. But they had monitored her movement for a year. She is a survivor.
That is what Elizabeth Wildwood is—a heroine with a knack for surviving, even without the support of any packs. When the Silver pack welcomes her with open arms, Tom Silver more than anyone in the pack, she realizes that not all wolf packs, or at least this one, are the same. All they care about is her safety and well-being. This is really hard for a woman to accept who has been shunned by her own kind all her life.
It makes her a loner, yet she wants so badly what Tom and his family have—love and acceptance. But she won't risk his pack's own safety because of the mess she's in with her family. And that is Elizabeth's story.
What do you think the Silver pack would say to that? If you were Tom, what would you say to that?
~~Terry~~

Follow: Website/Goodreads/ Twitter/ Facebook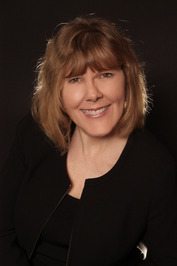 Love, love, love romance, the paranormal, hunky Highlanders with their delicious brogue and hot kilts, so Terry Spear writes about those hunky Highlanders both in medieval times and as wolves in contemporary times. Jaguar shifters too! And young adult urban fantasy. And romantic suspense.
She grew up reading mystery, adventure, mythologies from around the world, ghost stories, the paranormal, fell in love with Dracula and Wolfman, and felt they needed loving too. Everyone should have someone to love. Which means her stories always have a HEA.
USA Today Bestseller residing in Central Texas from Sacramento, California who creates award-winning teddy bears too!

Sourcebooks and Terry Spear are offering a paper copy of SILENCE OF THE WOLF to one lucky commenter at The Reading Cafe.
1. Please register using the log-in at the top of the page or by using one of the social log-ins.
2. If you are using a social log-in, please post your email address with you comment.
3. LIKE us on Twitter for an additional entry.
4. Giveaway open to USA and Canada only.
5. Giveaway runs from March 17 to March 21, 2014