Stealing Rose (The Fowler Sisters 2) by Monica Murphy-Review and Book Tour
Stealing Rose
The Fowler Sisters #2
by Monica Murphy
Genre: new adult, contemporary, erotic romance
Release Date: March 3, 2015
Amazon.com / Barnes and Noble / KOBO / The Book Depository
STEALING ROSE (The Fowler Sisters #2) by Monica Murphy
ABOUT THE BOOK: Release Date March 3, 2015
People say the youngest child has it easy, but nothing can be further from the truth. Unlike my two sisters, Violet and Lily, I'm never in the limelight. I just work my butt off for Fleur Cosmetics and get little to no thanks for it. I've been pushed too far one too many times, and I'm finally brave enough to do something about it.
Maybe my newfound courage has something to do with the amazing pink and white diamond necklace I wear to the party in Cannes. The instant those dazzling heirloom jewels touch my skin, they excite some deep, aching need inside. And when that guy—that totally gorgeous guy—locks eyes with me, I know this nice girl is going to be naughty.
For once it's my turn. My turn to say no to my father, to outshine my sisters, to walk away from it all—straight into the arms of a mysterious stranger. But what if Caden is much more than I bargained for? Sure, he makes me feel sexy and free in a way I never have before, but there's something else I can't quite place—something dangerous. Maybe our "chance" meeting wasn't so random. Maybe he was looking for me for a reason. Whatever his motive, there's no going back now.
And maybe I don't want to.
•••••••••••••••••
REVIEW: STEALING ROSE is the second installment in Monica Murphy's new adult, contemporary The Fowler Sisters erotic romance series focusing on the three sisters-Violet, Rose and Lily Fowler-heirs to the Fleur Cosmetics Company. This is the younger Fowler Sister- Rose Fowler and Caden Kingsley's storyline. STEALING ROSE can be read as a stand alone without any difficulty but saying that I would have liked to see more of Forrest Fowler (the sisters's father) and his new lover Pilar-the bane of the Fowler Sisters existence-the relationship is important to the understanding of the sisters's emotional upheaval.
Similar in nature to OWNING VIOLET (Book 1) STEALING ROSE focuses on a ruse against one of the Fowler sisters-in this case-Rose Fowler. Caden Kingsley is a man determined to get what he wants but falling in love is the last thing on his mind. Caden flirts and seduces his way into Rose's bed and her heart all the while keeping his eye on the ultimate prize. Caden is a professional thief and Rose has something he needs and wants. With the Fowler family matriarch hosting a Fleur Cosmetics event in London, England Caden finds himself drawn to the youngest Fowler sister even though he had targeted her older sister Lily in a game of winner takes all.
Rose is determined to leave Fleur Cosmetics. Her sense of self worth and ability to succeed has been undermined by her father's newest relationship. As the youngest daughter, Rose feels displaced in her father's heart; his acceptance of her choices is less than comforting when his own choices have placed his daughters in a precarious position within the company.
The relationship between Caden and Rose is quick to develop. Rose is immediately entranced by Caden's good looks and charm. Caden is a man on a mission and seducing Rose is the first step in getting what he wants. The $ex scenes begin as a playful tease moving into full fledged seduction and possible love. When the truth about Caden's motives is revealed, a broken hearted Rose will return to America with a secret she will have a difficult time to hide.
The world building focuses more on Rose and Caden's relationship than the Fleur Cosmetics Company. As I said previously, it would have been nice to get a more personal look at Forrest Fowler and Pilar as their relationship is the catalyst for the Fowler Sisters's slow departure from Fleur Cosmetics.
The secondary and supporting characters include Violet and Lily Fowler as well as Violet's boyfriend Ryder McKay; Grandma Fowler is a forced to be reckoned with; Caden's mother Cora is an interesting character- a little lost in her own world but a mother who loves her son. Caden's friends Whitney, and Mitchell Landers whose foray into the London night life leave a little bit to be desired; and Cash-a man who has taught Caden an alternative way to earn a living.
Monica Murphy knows how to tell a story. The Fowler sisters endeavor to hold their place within Fleur Cosmetics but along the way betrayal and heartbreak must be confronted. Our heroines are fallible; the heroes untrustworthy; their storylines not to be missed. Let's hope Lily can find her happily ever after. Everyone deserves a little love and romance in their lives.
Reading Order and previous reviews:
1. Owning Violet
2. Stealing Rose
3. Taming Lily (July 2015)

Copy supplied by Netgalley.
Reviewed by Sandy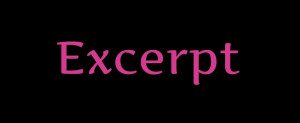 Tonight is open game. The security is loose. The jewels are large and everywhere. The owners of said jewels are careless. More intent on showing off than protecting them, which is fine by me. I'm like a kid in a candy store—I don't know which way to turn, what to check out next. I want to sample it all, take it all, too, but I need to be discreet. Particular. I need to make the most of this visit and choose the pieces that'll take us the furthest.
Like the Poppy Necklace curled around Rose Fowler's beautiful neck. I want it. So does my contact, an old client I haven't worked for since forever. I've been warned off this guy, but the payout is too large to resist. My fingers literally itch to snatch the necklace off Rose's neck. But how? It's not a subtle piece and this won't be easy.
But I love a good challenge. I've kept my eye on her from the moment I spotted her at the party. Always staying in the background, calculating every which way I could get the necklace from her.
Then I go and make the biggest mistake of all—becoming heroic and telling that piece of Eurotrash to get his paws off her. I'd been tempted to kick his ass but Rose had stopped me, thank Christ. I don't know what the hell got into me.
Fine. I know. Seeing the marks on her skin from his slimy fingers pissed me off. I don't know her, don't care to know her, but I get all caveman and ready to defend her honor? Makes no sense. She's pretty, yeah. Sexy as hell in that damn dress, her long, hot-as-fuck legs on blatant display and fueling my imagination.
Which I have no business fueling. I'm here for one purpose—and sex isn't it.
So I ignored the look we shared when I caught her staring at me from across the room. I broke eye contact first, turning away from her and stepping up to the bar so I could order us two glasses of Champagne. I then made my way across the room, ignoring everyone, not making eye contact. I don't want a single person to remember me tonight.
Owning Violet
The Fowler Sisters #1
by Monica Murphy
Genre: adult, contemporary,erotic, romance
Release Date: December 2, 2014
Amazon.com / Amazon.ca / Amazon.uk/ Barnes and Noble / KOBO / The Book Depository
OWNING VIOLET (The Fowler Sisters #1) by Monica Murphy
ABOUT THE BOOK: Release Date December 2, 2014
New York Times bestselling author Monica Murphy begins a sexy new contemporary romance series—perfect for fans of Christina Lauren and Emma Chase—that introduces three sisters born to wealth, raised to succeed, ready to love, destined to make waves.
I've moved through life doing what's expected of me. I'm the middle daughter, the dutiful daughter. The one who braved a vicious attack and survived. The one who devoted herself to her family's business empire. The one who met an ambitious man and fell in love. We were going to run Fleur Cosmetics together, Zachary and I.
Until he got a promotion and left me in the dust. Maybe it's for the best, between his disloyalty and his wandering eye. But another man was waiting for me. Wanting me. He too has an overwhelming thirst for success, just like Zachary—perhaps even more so. He's also ruthless. And mysterious. I know nothing about Ryder McKay beyond that he makes me feel things I've never felt before.
One stolen moment, a kiss, a touch . . . and I'm hooked. Ryder's like a powerful drug, and I'm an addict who doesn't want to be cured. He tells me his intentions aren't pure, and I believe him. For once, I don't care. I'm willing to risk everything just to be with him. Including my heart. My soul.
My everything.
___________
Taming Lily
The Fowler Sisters 3
by Monica Murphy
Genre: adult, contemporary, erotic, romance
Release Date: July 7, 2015
Pre Order:
Amazon | Barnes & Noble | iBooks | Kobo
I'm in trouble. Again. And instead of facing my problems head on, I've run away. Far away this time, and no one can catch me—not my two younger sisters, Violet and Rose, not my father, my grandmother, or that witch Pilar who wants to take control of my family's cosmetics company. Now I'm in Hawaii, enjoying the sun and the sand and water, where nobody knows the hot mess known as Lily Fowler. And I'm loving every minute of it.
But someone is watching me. Following me. He's gorgeous. And soon we're talking, and against all my instincts, I reveal bits and pieces of myself to Max. It feels good, though I know he can't be the man for me. These sudden feelings we share are way too complicated, too fraught, too intense.
Then everything explodes and I'm forced to return home. My intentions have always been true, but now everyone's mad at me. I don't know who to turn to anymore . . . except to Max. He's who I want to trust. But I'm not so sure I should. Maybe it's worth the risk—and what-ifs be damned. . .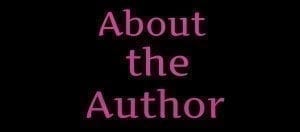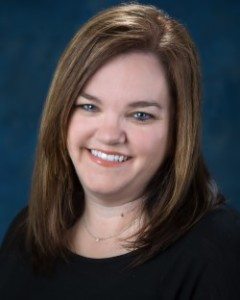 New York Times, USA Today and international bestselling author Monica Murphy is a native Californian who lives in the foothills below Yosemite with her husband and three children. She's a workaholic who loves her job. When she's not busy writing, she also loves to read and travel with her family. She writes new adult and contemporary romance and is published with Bantam and Avon. She also writes romance as USA Today bestselling author Karen Erickson.
FOLLOW: Goodreads/ Website/ Facebook/ Twitter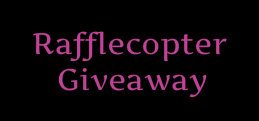 NOTE: The Reading Cafe is NOT responsible for the rafflecopter giveaway. If you have any questions, please contact the tour promoter