GRAND SLAM (The Boys of Summer #3) by Heidi McLaughlin-Review and Book Tour
GRAND SLAM
The Boys of Summer #3
by Heidi McLaughlin
Release Date: May 23, 2017
Genre: adult, contemporary, baseball, romance
Amazon.com / Amazon.ca / B&N / KOBO / Chapters Indigo / ibooks / Google Play
ABOUT THE BOOK: Release Date May 23, 2017
Add to Goodreads: http://bit.ly/2rzsmEu
Win the game. Lose your heart.
Everyone knows who I am and that I could have any female fan I want. That's supposed to be the "perk" of playing left field for the Boston Renegades. But I don't want just any woman; I want her.
She should be just another face in the crowd, but I can't stop thinking about the one night we spent together-and her look of regret the morning after.
Because Saylor Blackwell is the kind of woman who haunts a man. Smart, sexy as hell, and one of the best managers in the business. She's every ballplayer's dream woman. And I'd do anything to make things right with her.
I'm done sitting on the bench when it comes to Saylor Blackwell. Time to swing for the fences.
•••••••••
REVIEW: GRAND SLAM is the third installment in Heidi McLaughlin's contemporary, adult THE BOYS OF SUMMER baseball, romance series focusing on the Boston Renegades. This is Boston Renegades' left fielder Travis Kidd, and PR agent Saylor Blackwell's story line. GRAND SLAM can be read as a stand alone without any difficulty. Any important information from the previous installments is revealed where necessary.
Told from dual first person points of view (Travis and Saylor) follows the second chance romance between Boston Renegades' left fielder Travis Kidd, and PR agent Saylor Blackwell. Without giving away too much information GRAND SLAM focuses on the off-season as Travis must traverse a minefield of legal drama, slanderous accusations, and the less than stellar support of the fans and some of his teammates. Enter PR Agent Saylor Blackwell, the only woman able to clear Travis's name, and the woman that calls to our hero's heart. What ensues is a stress filled legal battle to save Travis Kidd, as he struggles to convince the woman he loves that he is innocent of all of the charges.
GRAND SLAM is a story of betrayal, defamation and retribution but it is also a story about one woman's struggle to do what is right for a man she doesn't believe is as innocent as he claims. As Travis battles the media, the fans and the legal system, Saylor battles for her heart and that of her young daughter.
The relationship between Travis and Saylor is one of second chances. Two years earlier, following a one-night stand, Saylor walked out of Travis's life without explanation, and in the ensuing time has acted cold and deceptive when ever in his presence. Their rekindling relationship and romance is complicated when Saylor's young daughter begins to fall in love with the man in question. The $ex scenes are limited but seductive.
There are a large number of secondary and supporting characters including several members of the Boston Renegades: Ethan and Daisy (Third Base #1), Cooper and Ainsley (Home Run #2), as well as attorneys, agents, top office brass, family, friends and fans who may or may not support their fallen hero.
The world building focuses on the relationship between Saylor and Travis, as well as the legal problems of our leading hero. Not everyone is willing to offer Travis their support including some of the members of his very own team. I struggled with our heroine's less than cooperative behavior throughout the story. Fearing repercussion in her own life, Saylor's questionable attitude was awkward, heartbreaking and tragic. The potential fall-out for Travis Kidd meant a life darkened by secrets, betrayal and lies.
GRAND SLAM is a gripping and passionate story line. The premise is edgy; the characters are colorful and dynamic but our heroine's lack of action was discouraging and disappointing under the circumstances; the romance was sexy but challenging. GRAND SLAM will captivate your imagination and break your heart.
Reading Order and previous reviews
Third Base
Home Run
Grand Slam
Copy supplied for review.
Reviewed by Sandy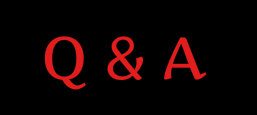 Hi Heidi. Welcome to The Reading Café. Congratulations on the release of GRAND SLAM. Thank you for taking the time to answer our questions.
1. We would like to start with some background information. Would you please tell us something about yourself?
Let's see. I'm a mom of two living in Vermont. I'm originally from the Pacific Northwest, where I developed a love for the Portland Trialblazers and Seattle Mariners. Now I'm a fan of all baseball teams, the Boston Celtics, Boston Bruins and New England Patriots. When I'm not writing, I spend my weekends (and some weeknights) at the basketball gym watching my daughters play.
2. Who or what influenced your career in writing?
It was challenge that I gave myself. I love reading and thought that if they can do it, so can I. So I did. I turned my journaling into paragraphs, put stories behind photos I would see and started developing characters.
3. What challenges or difficulties have you encountered writing and publishing your story?
Marketing. It's hard. There is no right way to get the word out.
4. Would you please tell us something about the premise of GRAND SLAM and THE BOYS OF SUMMER series?
A few years back Patrick Kane from the Chicago Blackhawks was accused of rape, right around the time I released Third Base. I knew then that it would Travis Kidd who went through a similar situation.
5. Do you believe the cover image plays a deciding factor for many readers in the process of selecting a book or new series to read?
Absolutely. People are visual. The cover is the first thing they see.
Thank you Heidi for the great answers. Always a pleasure to feature the author at The Reading Cafe.

Excerpt intended for mature readers 18+
Whenever I wake up with a hangover, I often ask myself why I drank so much and promise that I'll never do it again. That promise is something I've been breaking for the past few days, and up until now, I didn't care.
I had hoped the booze would muddy my memory of last night, but it hasn't. Every word she said, every expression she had, every punch to my chest to get me out of her apartment is crystal clear. I fucked up, and I don't even know how. All I know is that the sobs I heard on the other side of Saylor's door last night were enough to sober my stupid ass up.
For hours, I sat against her door, until a resident suggested I leave or they were going to call the police. If I hadn't been arrested ear- lier, I probably would have encouraged them to dial Boston's Finest. Another man might understand my plight. The woman that I want to be with kicked me out of her house, and while I probably deserved it, I didn't want to leave until she stopped crying. I didn't want to be the one to walk away in her time of need.
But as egos go—and believe me, mine is huge—I couldn't let it get in the way any longer, so I walked my drunk ass back home with my tail between my legs, only to stay up all night while the booze wore off, knowing that I had to live with whatever I'd done to Saylor.
She's the last person in the world who I want to hurt, and she's the one person who can save me. Not only from a life behind bars, but from myself. When I'm with her, I'm a different person. The cocky son of a bitch whom everyone is used to doesn't exist when she's near me, and frankly, that is the man I like, or at least I used to. It's easier being a fucking douche. It's second nature to me and comes with the territory of being named one of the city's most eligible bachelors.
Except when I'm with Saylor, I can be the man who hides in the shadow of that Travis Kidd. I can be the kind of man who doesn't have to have a one-liner available or wink in order to get a phone number. When I'm with her, life outside of baseball starts to have a meaning, a fucking purpose.
Heidi McLaughlin: Website / Facebook / Twitter / Newsletter /Instagram /Pinterest
Originally from Portland, Oregon and raised in the Pacific Northwest, she now lives in picturesque Vermont, with her husband and two daughters. Also renting space in their home is an over-hyper Beagle/Jack Russell, Buttercup and a Highland Westie/Mini Schnauzer, JiLL and her brother, Racicot.
When she isn't writing one of the many stories planned for release, you'll find her sitting courtside during either daughter's basketball games.
Heidi's first novel, Forever My Girl, is currently in production for a major motion picture.


NOTE: The Reading Cafe is NOT responsible for the rafflecopter giveaway. If you have any questions, please contact the tour provider.