Bedding the Highlander by Sabrina York (presented by James Patterson)-Review, Interview, and Giveaway



BEDDING THE HIGHLANDER
by Sabrina York
BookShots Flames presented by James Patterson
Release Date: March 7, 2017
Genre: adult, historical, Highlander, romance
Amazon.com / Amazon.ca / B&N / KOBO / BAM /
ABOUT THE BOOK: Release Date March 7, 2017
Only a Scot can steal her heart.
There's nothing ladylike about Katherine Killin. She's a spitfire who cannot be tamed. To rid himself of her, and to honor a truce set by the Duke of Glencoe, her father agrees to wed her to his clan's mortal enemy, Ben Rannoch. But when Katherine meets the enticingly masculine Kirk Rannoch, brother of her betrothed, she suddenly craves domination.
BookShots Flames
Original romances presented by JAMES PATTERSON
Novels you can devour in a few hours
Impossible to stop reading
•••••••••••
REVIEW: Bedding the Highlander is a Book Shots Flames brand. This is a selection of stories that are well written with a sizzling romantic theme to their genre; today's review is BEDDING THE HIGHLANDER by Sabrina York, presented by James Patterson. The books are priced at under $5.00 US and have approximately only 150 pages. Designed to be read in an evening or at work on lunch hours, etc. Interesting idea, but I, personally, love a good long well written story. But then, I'm retired and have lots of time to read.
Now to this captivating story.
The story is about rival clans in Glencoe, Scotland in 1603. The Duke of Glencoe, in order to try to make an alliance for peace, has ordered the marriage of Katherine Killin to the rival clan laird Ben Rannoch.
Kirk Rannoch, brother of Ben, and his friend Brodie have been assigned to bring Katherine from the Killin stronghold to the Rannoch keep to be wed to Ben. They are, understandably, reluctant to enter the Killin keep, as many don't return. Unfortunately, when they do, they find the wrong Catherine…no misspelling, it seems many of the Killian Laird's daughters, mostly illegitimate, are named a form of Catherine. However, they notice the one presented does not have the signature red hair of the real Katherine Killin. They are told the real Katherine has run off rather than be wed to their enemy and they don't know where she is. Reluctantly, they leave.
During the trip back, while camping at night, two thieves try to take the men's horses. They capture them only to find that they are females and both have a form of red hair. A romance between "Ann" (aka Katherine) and Kirk is immediate and sizzling.
Okay, that's the set up and the rest must be read to be enjoyed. It's only 150 pages and doesn't take long. I found it to be incredibly entertaining and very well written. I loved her solution for not having to marry the laird…possibly brave, possibly foolish but very interesting! Sabrina York is a fine author and writes a very inventive period novel.
Give it a shot!
Copy supplied for review
Reviewed by Georgianna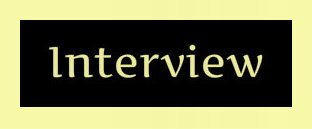 TRC: Hi Sabrina. Welcome to The Reading Cafe.
Sabrina: Thank you so much for having me! I am excited to be here!
TRC: We would like to start with some background information. Would you please tell us something about yourself?
Sabrina: Absolutely! My name is Sabrina York and I LOVE writing steamy, snarky romances…but I have ADD and enjoy writing in all sub genres (historical, contemporary, SEALs, Dukes, Highlanders and so on!).
Though I am predominantly published in romance, I also love writing in other genres like women's fiction, fantasy, sci fi and more.
I think trying new things is important for working the writing muscles and keeps my writing fresh and fun.
TRC: Who or what influenced your career in writing?
Sabrina: My greatest influence was my mother, who refused to let me use my dyslexia as an excuse for not being an overachiever. She convinced me at an early age that this difficulty was actually a gift, because it allowed me to see things in ways other people might miss.
Indeed, it has been a gift, and so was having a mother so determined to help me succeed.
Although, I must say, I am also thankful for spellcheck and editors!
TRC: What challenges or difficulties have you encountered writing and publishing your stories?
Sabrina: Dyslexia aside, I worked for years writing and polishing my work. I submitted to hundreds of editors and agents and received an encyclopedia full of rejections. Though my work won many awards, I just couldn't seem to sell.
And then, just when I was about to give up (for a career of sitting on the sofa, eating bon bons and watching Toddlers in Tiaras) I miraculously sold my first book.
My advice to writers who are struggling is: Don't give up. Keep trying.
Now that I am published (in traditional and indie worlds) my challenges are balancing projects with the business side of things. There are so many things I have to do that I never imagined.
It would be wonderful if being an author meant sitting back and writing books, but there is so much more to it, including accounting (ick), marketing, social media, events, conferences and more (especially for Indie writers!)
TRC: Would you please tell us something about BEDDING THE HIGHLANDER?
Sabrina: I am so excited about this story! It has been a glorious experience working with James Patterson, Laura Fazio and the team at Hachette!
The core story is that with the death of the queen and the ascension of James VI—and the union of the crowns between Scotland and England—the world has turned on its ear. The new king is determined to make the transition a peaceful one. He is adamant that Scotland not be seen as a land of savages, but loyal, peaceful subjects of the crown. He has commanded his dukes to maintain peace and squash unrest at all costs.
In light of the rising turmoil and increased hostilities amongst his highland clans, Nicholas Lennox, the Duke of Glencoe—acting on explicit orders from the newly ascended King James VI—has issued an ultimatum to his unmarried lairds, demanding they unite with their rival clans…through marriage.
As logical as this plan is, nothing seems to go right.
His first declaration is that Ben Rannoch, Laird of Rannoch should marry Katherine Killin, daughter of Cuithbeart Killin (The Rannoch's mortal enemy).
In Bedding the Highlander, Kirk Rannoch is sent to collect his brother's intended. He has no idea that Katherine is far from a biddable wench. The plucky redhead has decided to seduce Kirk in hopes of scuttling a wedding to his brother, the Beast of Rannoch.
Imagine Kirk's chagrin when he realizes the woman he had bedded is not the maid he thought her to be, but his brother's bride!
I came up with this idea when my husband and I were visiting Scotland last September. I'd never been there before and it was a wonderful time. One of the villages we visited was Kinloch Rannoch, the town my mother's people came from. I decided that my next Highland romp had to take place there!
TRC: How do you keep the plot(s) unpredictable without sacrificing content and believability?
Sabrina: I live by a maxim that an author can do whatever she wants, as long as she does it well. So no matter the twists and turns I fold into the plot, they have to be masterfully executed.
You get a feeling in your gut, a little niggle, when things aren't right. I've learned you cannot ignore that, no matter how much work it is to rewrite. I've also learned I am always so much happier when I get it right!
One of my favorite things to do is lead the reader down the garden path, make her expect that something typical will happen, and then flip the script! The secret here is having fully-formed characters who behave in genuine and authentic ways. Needless to say, I lean toward strong, determined and sometimes stubborn heroines.
TRC: Have you ever had the opportunity to visit the Highlands of Scotland, and if so, how much of an influence or impact did the visit have on your stories?
Sabrina: I most certainly did, but sadly, only one time. I would love to go back.
It was fascinating visiting historical sites like Urquhart Castle (which featured in my Highland Time Travel, Laird of her Heart) and the battlefield at Culloden, thinking of all the lives that had been lived and lost in these places. We took a tour of the north coast where my Untamed Highlander Series took place.
Standing on the cliffs at Duncansby Head Lighthouse and staring out over the cold grey waters of the North Sea gave me a new appreciation for the strength and stamina of the Scottish people.
I took hundreds of pictures so I would remember the feelings, the sights and the faces. Some things change with the times, but others don't. I often felt I had stepped back in time.
Mostly, I was suffused with this amazing feeling of coming home, which makes sense, because my mother's people are Stewarts.
TRC: You write several different genres. Which do you prefer? Which do you find the most difficult?
Sabrina: I love writing them all, because when I switch, it's almost like taking a break. It makes work feel less like work. J
The genre I find most difficult is the one I am working on at any given time.
Don't get me wrong. I love my job. But it ain't easy!
TRC: Do you believe the cover image plays a deciding factor for many readers in the process of selecting a book or new series to read?
Sabrina: I believe the cover is the most important element these days because a good 90% of readers are buying books online. The cover is the first thing they notice, there in a sea of covers.
It has to be stellar, and it has to reflect the story accurately.
In polls I've done with my lovely street team, the cover is always the top ranking decision factor, with "An Author I Know and Love" as number two. That's why it is also critical to write consistently excellent books and give the reader what they want.
From a personal perspective, I also believe that relationships are super important in this business, whether it is with publishers, other authors, industry professionals and, of course, readers. I offer lots of ways to connect with my readers from my VIP Facebook room, to my Street Team and a newsletter that offers exclusive contests and content.
Yes, it takes time away from writing to foster and maintain these relationships, but it think it is important to know for whom I am writing. Plus, they are damn wonderful people!
TRC: When writing a storyline, do the characters direct the writing or do you direct the characters?
Sabrina: I have a trick. I start out with a fairly well developed outline, but then, when I get going, yes, the characters start talking to me. I have to listen. It is their story after all!
TRC: The mark of a good writer is to pull the reader into the storyline so that they experience the emotions along with the characters. What do you believe a writer must do to make this happen?  Where do you believe writer's fail in this endeavor?
Sabrina: Absolutely. My job is to let the reader FEEL the story. To evoke and exploit emotion. My tactic is to write in what is called deep POV (Point of View). I only write one character per scene and everything from the language to the tone to the simmering emotions MUST be genuine and true to that character.
Another trick I learned is to keep the story moving. Focusing on the action and evolution of the story, I fold tidbits of information into dialog, reactions and internalizations rather than providing it in huge choking chunks. This is essential to KEEP THE READER IN THE STORY. I do not want you to put the book down! Long dull chunks of exposition are the perfect excuse to close the book and go have a root canal or something.
No! This cannot be allowed!!!!
As for writers who fail in invoking emotion, I'd like to say (and to be honest) we all have failed at one point or another. If we are lucky and/or smart, we have learned from it.
In my opinion, this failure (for wont of a better word) occurs when writers try to rush through scenes and assume the words they are putting on paper are having the effect they desire. I call this lazy writing and I am an expert at it. But the trick is in the editing. It is in the second, third or fourth pass when we flesh out the scene, maximize opportunities to stir emotions and cut out anything that gums up the works.
This last bit is where many writers struggle, because they are not inclined to murder their darlings. You know, that perfectly wicked turn of phrase, or the description of the train station we are in love with but goes on waaaaay too long for the reader to tolerate… That stuff needs to go, but writers in love with their own words don't want to cut it.
Ask yourself is the story truly better or worse with this and then become a slasher.
In my humble opinion, writers only truly fail when they let their ego get in the way.
TRC: Do you listen to music while writing? If so, does the style of music influence the storyline direction? Characters?
Sabrina: I love listening to music, but words distract me (muddles up the flow in my head) so the only music I listen to is classical. Fortunately, I love classical. It is supremely evocative.
Beethoven is a personal favorite (Appassionata and other such concertos), as well as Mozart and anything with the cello and oboe.
When I am in the "flow" the music does indeed influence me.
TRC: Many authors bounce ideas and information with other authors or friends and family.  With whom do you bounce ideas?
Sabrina: Believe it or not, no one in my family reads. Most of my friends are authors, but when we chat it is usually about other things (because we are all involved in our local chapter and conference). So no one, I suppose! Though I do occasionally talk to my agent about story ideas she would like to see.
TRC: What do you believe is the biggest misconception people have about authors?
Sabrina: I think they believe we live glamorous lives, which makes me giggle because I work from home, rarely leave the house and might have a conversation with one person other than my husband (or the dog). On a good day, I might actually get out of my PJs!
TRC: What is something that few, if any people, know about you?
Sabrina: I'm an Army Brat, so I grew up traveling the world (though I don't travel much anymore unless it is for work because I am so busy). Because we lived overseas when I was in college, I took a course in Ancient Egyptian History…in Egypt. I've actually been inside the Great Pyramid. Which was awesome…until I remembered I'm claustrophobic.
TRC: On what are you currently working?
Sabrina: I am thrilled that St. Martin's asked me to continue my Untamed Highlander Series. I am now plotting out Hamish's story!
TRC: Would you like to add anything else?
Sabrina: I love to connect with readers. Here are my links! I also have a tiara fetish, so be sure to enter my giveaways!
Giveaways: http://sabrinayork.com/current-giveaways/
Get two free books when you sign up for my Newsletter: http://sabrinayork.com/gift/
Join my Street Team: https://docs.google.com/forms/d/12s46UGgNUze1c3o3L8jIlXiLuhR5cFZjR83SCMElfw8/viewform?c=0&w=1&usp=mail_form_link
Facebook VIP chat room: https://www.facebook.com/groups/SabrinaYorkChatAndContests/
CONNECT
Follow my Amazon Author Page: http://www.amazon.com/author/sabrinayork
Friend my Facebook Profile Page https://www.facebook.com/sabrina.york.14
Like my Facebook Author Page https://www.facebook.com/SabrinaYorkBooks
Follow me on Twitter @sabrina_york https://twitter.com/sabrina_york
Follow me on Goodreads: https://www.goodreads.com/author/show/5817917.Sabrina_York
Check out my Pinterest boards: http://www.pinterest.com/sabrinayork/boards/
Sign up for Amazon alerts: http://www.amazon.com/author/sabrinayork
Sign up for alerts on new releases with other vendors: https://books2read.com/author/sabrina-york/subscribe/1/28367/
LIGHTNING ROUND
Favorite Food: Bacon
Favorite Dessert: Cheesecake
Favorite TV Show: Below Deck
Last Movie You Saw: Shawshank Redemption
Dark or Milk Chocolate: Dark
Secret Celebrity Crush: George Clooney (and it's not so secret)
Last Vacation Destination: Los Angeles
Do you have any pets? A rottie mix named Lola
Last book you read: Tina Fey's Bossypants
TRC: Thank you Sabrina for taking the time to answer our questions. Congratulations on the release of Bedding the Highlander
Sabrina: Thanks for letting me play!
Sabrina's publisher is graciously offering an ebook copy of
BEDDING THE HIGHLANDER to ONE (1) lucky commenter at The Reading Cafe.
1. If you have not previously registered at The Reading Cafe, please register by using the log-in at the top of the page (side bar) or by using one of the social log-ins.
NOTE: If you are having difficulty commenting after logging onto the site, please refresh the page (at the top of your computer).

2. If you are using a social log-in, please post your email address with your comment.
3. Please like and follow Sabrina York's Author Page on Facebook.
4. LIKE The Reading Cafe on FACEBOOK and then click GET NOTIFICATION under 'liked' for an additional entry.
5. LIKE The Reading Cafe on Twitter for an additional entry.
6. Please FOLLOW the Reading Cafe on GOODREADS for an additional entry.
7. Please follow The Reading Cafe on Tumblr
8. Giveaway is open internationally

9. Giveaway runs from March 17-21, 2017
Save
Save