Flirting With Fire (Hot in Chicago #1) by Kate Meader-Review, Interview and Giveaway
Flirting With Fire
Hot in Chicago #1
by Kate Meader
Genre: adult, contemporary, erotic, romance
Release Date: March 24, 2015
Amazon.com / B&N / KOBO / The Book Depository
FLIRTING WITH FIRE ( Hot in Chicago #1) by Kate Meader
About the book: Release Date March 24, 2015
Savvy PR guru Kinsey Taylor has always defined herself by her career, not her gender. That is, until she moved from San Francisco to Chicago to be with her fiancé who thought she wasn't taking her "job" of supporting him in his high-powered career seriously enough—and promptly dumped her for a more supportive and "feminine" nurse. Now, as the new assistant press secretary to Chicago's dynamic mayor, she's determined to keep her eye on the prize: no time to feel inferior because she's a strong, kick-ass woman, and certainly no time for men.
But that all changes when she meets Luke Almeida, a firefighter as searingly sexy as he is quick-tempered. He's also the second oldest of the Firefightin' Dempseys, a family of foster siblings who have committed their lives to the service—if Luke's antics don't get him fired first. When Luke goes one step too far and gets into a bar brawl with the Chicago Police Department, Kinsey marches into Luke's firehouse and lays down the law on orders from the mayor. But at Engine Co. 6, Luke Almeida is the law. And he's not about to let Kinsey make the rules.
•••••••••
REVIEW: FLIRTING WITH FIRE is the first installment in Kate Meader's adult, contemporary Hot in Chicago romance series focusing on the Dempsey family-a family of firefighting foster siblings who have seen their fare share of heartbreak and pain. This is eldest sibling and firefighter Luke Almeida, and PR representative Kinsey Taylor's storyline.
Told from several third person perspectives, the storyline focuses on saving Luke's public persona. His most recent antics have landed him on YouTube and in hot water with the Mayor's office. Enter Kinsey Taylor-the woman hired to change the Chicago Fire Department's image and in doing so, tame Luke Almeida. What ensues is a building relationship between two people whose recent histories in the love department has resulted in heartbreak and betrayal. As Kinsey works her magic with both Luke and the CFD, the truth about Luke's volatile blow up goes beyond a simple bar room brawl.
Kinsey is a smart, independent woman who followed the wrong man to Chicago and now finds herself alone without family and friends. Luke, is an alpha male, who puts family first and in this finds himself in the position to defend and protect the people that he loves. As Luke begins to fall for Kinsey, our heroine will pull away when her time in Chicago comes to an end.
We are introduced to all of the Dempsey foster siblings: Beck and his new wife Darcy, the quiet and secretive Wyatt, model-gorgeous Gage and the only female Alexandra. There are a number of future storylines developing and Kate Meader seamlessly blends the introductions throughout the main premise. Several secondary and colorful supporting players include the misogynistic Mayor Eli Cooper, who may or may not be interested in the lovely Alex; Chef Brady Smith whose military PTSD has left him scarred both inside and out; as well as several fellow firefighters, city hall employees, and the patrons and regulars at the family owned bar. The Dempsey family has a rocky history with the political elite of Chicago –both in the Mayor's office and the police department-and the stories are revealing a little bit at a time.
FLIRTING WITH FIRE is a brilliant and captivating introductory storyline. The Dempsey family dynamics prove that one does not need to be related by blood to feel the love and support. There are moments of intimacy between Luke and Kinsey; as well as shared family secrets, history and memories between Luck, Beck, Gage, Wyatt and Alex. FLIRTING WITH FIRE is an amazing start to a new series.
Copy supplied by the publisher.
Reviewed by Sandy


TRC: Hi Kate and welcome to The Reading Café. Congratulations on the release of FLIRTING WITH FIRE, the first book in your new HOT IN CHICAGO series.
KATE: Thanks so much for having me!
TRC: We would like to start with some background information. Would you please tell us something about yourself?
FOLLOW: Goodreads / Website / Twitter / Facebook
KATE: Well, I'm originally from Ireland and I've lived in Chicago for over twenty years. I have degrees in law, history, and library science, and I write about hot alpha men and the women who can match them quip for quip.
TRC: Who or what influenced your career in writing?
KATE: When I was younger, I was a big fan of women's fiction and chick lit, especially authors like Maeve Binchy, Catherine Cookson, and Jilly Cooper. They wrote big, sprawling epics with multiple characters that dug deep into friendships and love. Later, I snapped up Marian Keyes, Jenny Crusie, and Susan Elizabeth Phillips – funny, smart ladies who wrote funny, smart romance.
TRC: If you had a choice, which career, other than writing, would you like to attempt?
KATE: I'd be an historian and put my masters degree in medieval history to use. The problem with that is you have to have something amazingly original to say about twelfth century nuns that hasn't already been said or you have to like eating ramen for dinner all the time. Neither applies to me, so I'm trying my hand at writing!
TRC: You are originally from Ireland-born and raised. When was the last time you visited the Irish countryside? Have your memories of Ireland inspired any of your storylines or characters?
KATE: I'm a Dublin city girl, through and through, so the countryside doesn't usually figure much on my trips. As for whether my Irish memories inspire my storylines or characters…I do have an Irish pastry chef in one of Hot in the Kitchen books. Shane has a brogue that drives the ladies wild and a melancholy smile that only the heroine sees. He was such fun to write, though after twenty years in the US, I had to look up Irish slang to get his voice right. I've assimilated so much in my time here that I've forgotten my Irishness to an extent.
TRC: Your bio states that you were married in a tenth century castle in Italy. Have you considered writing an historical series focusing in and around the castle and all of the romantic tales it would inspire?
KATE: Though I have that medieval history degree, I think my voice is too modern to work for historical. What might be more fun would be an Italian-set romance series where maybe people are renovating the castle and seeing ghosts and falling in love. *Jots down brilliant idea*
TRC: FLIRTING WITH FIRE is the first book in your new HOT IN CHICAGO erotic, romance series. Would you please tell us something about the series and the premise of the book?
KATE: The series focuses on the firefighters at Engine 6, the oldest firehouse in Chicago, and more specifically on the Firefightin' Dempseys who rule the roost. There are five of them—four guys and a gal—and they are the foster children of a legendary firefighter named Sean Dempsey, who has already died in the line of duty before FLIRTING WITH FIRE starts. They live by the lessons Sean taught them: fire is stronger than blood and defend the people you love until the dying embers.
Book 1, FLIRTING WITH FIRE, is about Luke Almeida, leader of the Dempseys and all-round hothead, and Kinsey Taylor, ice-cool PR guru sent in by the mayor to clean up Luke's act after a video of a bar brawl he instigated goes viral. So it's workplace-opposites attract-sexy firefighters-family dynamics – all the things I love to read in a romance.
TRC: How many books do you have planned for the series and will each of the 'foster siblings' get their own story?
KATE: So far, I have planned a novella and three full-length books, all standalone. Each book will have a primary couple and there will be a hot m/m secondary romance between sexy firefighter Gage and a gruff former-Marine-turned-gourmet-chef that will arc over the three longer books.
TRC: What or who was the inspiration for the HOT IN CHICAGO series?
KATE: I imagined what the cover of my future firefighter book might look like and the inspiration flowed like honey… I'm just kidding, but have you seen the hot-as-the-hinges-of-hell cover for FLIRTING WITH FIRE? Who wouldn't want to write (and read) about every day heroes with dirt-streaked muscles and blue eyes and shamrock tats and suspenders? Okay, for real now—you could say I found inspiration in a few different sources. I know a few Chicago firefighters personally. I'm originally from Ireland, so I appreciate the bonds of family that are inherently Irish. And I love the show, Chicago Fire! I was born to write this book series ☺
TRC: What challenges or difficulties (research, logistics, background) did you encounter writing this particular story?
KATE: There's so much that can be found with internet searching, so getting the bones right wasn't a problem. But it was most helpful when I got to spend a day at a Chicago firehouse with a friend of mine, Captain Jerry Hughes. He was able to fill in a lot of gaps that I couldn't by just watching firefighter videos or TV shows or reading online.
TRC: Are the storyline characters based in reality or a culmination of fact and fiction?
KATE: Completely fictional.
TRC: How do you keep the plot unpredictable without sacrificing content and believability?
KATE: That's a tough one. Readers of romance know how it's all going to end, which makes romance a comfort read, but at the same time you want to ensure the journey offers the surprises and twists that will keep it from being predictable. I'm not a big fan of drama for drama's sake. The characters have to drive the plot and make choices in keeping with their characterizations as I've laid them out. For example, Kinsey, my heroine in FLIRTING WITH FIRE moved from San Fran to Chicago to be with her cardiac surgeon fiancé because he felt her support of him and his career was lacking. She tried to save the relationship by compromising her own career and goals. I think we've all made compromises or settled because it's easier or we're in love or we think we are. At the same time, she's stubborn, so when her fiancé dumps her for a more "supportive" nurse, she stays put in Chicago. No more compromise for her, she'll make the best of the situation rather than return to the West coast with her tail between her legs. So when there comes a point in the story where she might have to compromise again for Luke, what will she do? How will her past experience inform her future decisions? There's a fine line to balance here sometimes – people want our couple to be happy but they don't want the heroine's personality to be subsumed in the hero's.
TRC: Do you have any plans to return to your HOT IN THE KITCHEN series? novellas? Updates on the couples?
KATE: No plans right now. I may go back one day with a novella catching everyone up on the lives and loves of the DeLucas.
TRC: When writing a storyline, do the characters direct the writing or do you direct the characters?
KATE: Characters all the way.
TRC: The mark of a good writer is to pull the reader into the storyline so that they experience the emotions along with the characters. What do you believe a writer must do to make this happen? Where do you believe writer's fail in this endeavor?
KATE: It all comes down to writing characters that people can identify with, whether it's a tough-as-nails career woman or a single mom down on her luck. As long as that character is acting in situations that make sense to that character—and us—the reader will want to get on board that train.
TRC: What is something that few, if anybody, knows about you?
KATE: Up until the age of 18, I could speak Irish (Gaelic) fluently. I've lost it now, unfortunately, and hardly anyone needs to speak it anymore, but I was quite proud of that.
TRC: On what are you currently working?
KATE: I've just turned in Book 2 of the Hot in Chicago series, PLAYING WITH FIRE, and I'm getting ready to start Book 3. I'm also working on a series for Entangled Brazen about Texan tycoons who are unlucky in love.
TRC: Would you like to add anything else?
KATE: Just a thank you for all your support and for letting me chat today!
LIGHTNING ROUND
Favorite Food – pasta
Favorite Dessert – anything with chocolate in it
Favorite TV Show – Chicago Fire
Last Movie You Saw – Boyhood
Dark or Milk Chocolate – dark
Secret Celebrity Crush – Chris Hemsworth (one of my characters, Gage is modeled after him)
Last Vacation Destination – Vietnam, Cambodia, and Thailand
Do you have any pets? – only a husband
Last book you read – The Master by Kresley Cole
Pet Peeve – people who say "supposably" or "irregardless"
TRC: Thank you Kate for taking the time to answer our questions and congratulations on all of your success.
KATE: And thank you!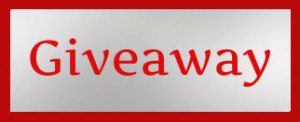 Kate's publisher is graciously offering a paper copy of FLIRTING WITH FIRE to TWO (2) lucky commenters at The Reading Cafe.
1. If you have not previously registered at The Reading Cafe, please register by using the log-in at the top of the page (side bar) or by using one of the social log-ins.
2. If you are using a social log-in, please post your email address with your comment.
3. Please Follow Kate Meader on Facebook.
4. Please LIKE us on FACEBOOK and click GET NOTIFICATIONS
5. Please FOLLOW us on Twitter for an additional entry.
6. Please FOLLOW us on GOODREADS for an additional entry.
7. Giveaway is open to US & Canada only
8. Giveaway runs from March 27-April 1, 2015