The Disappearance of Lady Edith by Christina McKnight-Review, Book Tour & Giveaway
THE DISAPPEARANCE OF LADY EDITH
The Undaunted Debutantes #1
by Christina McKnight
Release Date:May 23, 2017
Genre: adult, historical, romance
ebook only 99¢ Amazon | Barnes & Noble | Kobo | iBooks
Release Date: May 23, 2017
One tragic night changed sensible, proper Lady Edith Pelton's life: when her best friend fell to her death, pushed down a flight of stairs by a nefarious lord. Now, Edith dedicates her time to watching the man she thinks is responsible, while gathering information to expose other scoundrels posing as gentlemen of honor about London. When her spying is noticed by a perfect stranger, Edith finds herself with two mysteries—what happened to her friend, and how to win the heart of this brilliantly handsome lord.
Triston Neville, Viscount Torrington, has been tasked with two duties for the upcoming Season: see that his sisters make the most of their debut, and avoid embroiling himself in another scandal. What he does not expect is the captivating, fair-haired beauty that literally falls into his path. When the mysterious Lady Edith suddenly disappears without a trace, Triston fears his past misdeeds may have returned to destroy his life once more.
Can Triston piece together the puzzle in time to save Edith and prove that his love is nothing less than honorable?
•••••••••••••
REVIEW:
4 out of 5 for this reader folks!
The Disappearance of Lady Edith by Christina McKnight is the first book of her "The Undaunted Debutantes" series. A regency historical romance, this is a rather quick read which can be consumed on a sunny afternoon with an tea .. or wobbly pop depending on your mood! LOL
Set in England in the 1800's, the prologue goes right into setting us up for what is to be the big mystery of this novel. Four best friends and ladies of the ton (Tilda, Edith, Lucianna and Ophelia) are celebrating Tilda's marriage day when the night ends in disaster and ultimately Tilda's death. Knowing that something is very off and mysterious about Tilda's death (new hubby is suspected of being a very bad man), the three ladies bond together in order to solve this crime, clear names and seek justice.
Lady Edith is a go getter. She is strong, logical, resilient and is all about justice. She believe that proof is required before dragging Tilda's husband's name through the mud. She will do whatever she must in order to find the answers she seeks. Climb and fall out of trees, chase strangers, end up in compromising position, get herself kidnapped and ultimately fall in love are a few of these actions .. lol She is a headstrong, "don't mess with me" kind of lady ,and I just adored her to bits.
Triston is not without scandal himself. Having a checkered past and a scandal that kind of tops all scandals (bad daddy and betrothed), he is set on staying away from his childhood home at all costs, accompany his loved sisters to events of their season and bumping into a bratty woman that has him turned inside out. Ok .. the latter just kinda happens but he goes with it anyways! 😉 🙂
Both are completely intrigued by the other and come to realize these not so accidental meetings are for a reason. The attraction is strong, and before we know it, Triston finds himself completely emerged in this mystery of Tilda's death. He just so happens to have to save a bratty woman in the process (atta girl Edith .. way to snag your guy ..lol)
This book was a little too fast paced for me but I suspect it was to fit a whole lot of amazing story in a short amount of pages. I would of liked a better build up, but I will say that Edith and Triston are well matched and believable as a couple. They brought out the best of each other. The writing flowed well, the scenes were beautiful, the mystery surrounding this story always had be guessing and the humour was spot on.
A definite recommend if you are looking for a quick historical romance fix, and the next two books are well set up to star the other two ladies Lucianna and Ophelia. These are to be released within a month of each other, so the option to read all three back to back will be available in a couple months time.
Copy supplied for review
Reviewed by Rachel T
Pre-order the next books in The Undaunted Debutantes!
The Misfortune of Lady Lucianna
Pre-order from: Amazon | Barnes & Noble | Kobo | iBooks
The Misadventures of Lady Ophelia
Pre-Order from: Amazon | Barnes & Noble | Kobo | iBooks
"I have seen many oxen with broader shoulders,"—she smirked, pulling back and leaning to the side as if to get a glimpse of his backside—"and far more accentuated hindquarters."
She gulped.
No laughter remained as he narrowed his eyes on her. "Did you just compare my physique to that of a farm animal?"
Edith took a step back—damnation, she would not cower to him. "If you prefer, I can select another animal. A donkey, perhaps? They are well-known for their obstinacy. Or better yet, an African lion, I have read they are intimidating creatures."
"You think me intimidating?" It was Torrington who took a step back this time, as if her words had wounded him. "Wait, do not answer that question—I have a far more important one: why do you keep appearing everywhere I am?"
"It is not I who keeps appearing," Edith corrected. "I was minding my own business outside of Abercorn's townhouse. You are the one who scared me from the tree. And you were the one who caught my eye in the ballroom. And I was enjoying an afternoon in the park when—" She clamped her mouth shut.
"Enjoying an afternoon in the park until…you saw me and decided to follow?" he demanded. "I may very well be as large as an ox, or as stubborn as a donkey, or even as domineering as a lion, but at least I am not a snake—slithering and sneaking about, ready to bite and poison when the mood strikes."
Edith gasped, covering her mouth with her hand.
"Oh, you find it belittling to be compared to a bloody animal?" he sneered. "Well, I find it insulting to be lied to, followed, and scrutinized by a woman I do not know."
Edith sighed. "I have not been following you, I swear to it."
Not a complete lie, or at least she hadn't been at Lord Abercorn's townhouse to spy on Triston—she allowed herself to think of him by his given name—nor had she attended the ball with Ophelia and Luci expecting to see him. And the park, well, that was rather serendipitous. She had decided to keep an eye on him, but she'd never thought to follow him out of London proper.
Edith glanced to the window, but the drapes were pulled securely shut. "The day must be growing late. My parents will surely be wondering where I am when I don't arrive home on schedule."
"I know what you are up to, Lady Edith Pelton." His stance widened as he surveyed her from head to toe.

Christina McKnight is a book lover turned writer. From a young age, her mother encouraged her to tell her own stories. She's been writing ever since.
Christina enjoys a quiet life in Northern California with her family, her wine, and lots of coffee. Oh, and her books…don't forget her books! Most days she can be found writing, reading, or traveling the great state of California.
You can visit her online at the following places:
Website | Facebook | Twitter | Goodreads | Amazon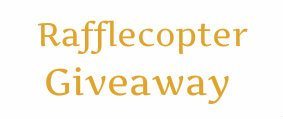 NOTE: The Reading Cafe is NOT responsible for the rafflecopter giveaway. If you have any questions, please contact the tour promoter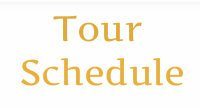 Follow the tour and enter to #win a $50.00 Amazon Gift Card
May 22nd
It's All About the Romance – Spotlight
What Is That Book About – Spotlight
Debbie's World of Books – Spotlight
The Silver Dagger Scriptorium – Spotlight
May 23rd
Njkinny's World of Books & Stuff (NWoBS) – Review
Coffee Time Romance – Guest Post
Miranda's Book Blog – Spotlight
May 24th
Confessions From Romaholics – Review
May 25th
Lisa's Loves(Books of Course) – Spotlight
Long and Short Reviews – Guest Post
May 26th
Up 'Til Dawn Book Blog – Spotlight
For Love of Books4 – Spotlight
Crystal's Chaotic Confessions – Spotlight
EskieMama Reads & Dragon Lady Reads – Spotlight