THE HIGHLANDER'S CRUSADER BRIDE ( Hardy Heroines #3) by Cathy MacRae (& DD MacRae)-Review, Book Tour & Giveaway
THE HIGHLANDER'S CRUSADER BRIDE
Hardy Heroines #3
by Cathy MacRae
Release Date: October 24, 2017
Genre: adult, historical, Highlander, romance
Amazon.com / Amazon.ca / Amazon.uk / Amazon.au /
About the Book: Release Date October 24, 2017
Born in the Holy Land only a few years after the Third Crusade, half-Armenian, half-Scot Arbela MacLean is a true daughter of the desert, beautiful and untamed. Trained to be a warrior to avoid her gentle mother's fate, Arbela has honed her skills with Turkish bow and arrow, sword and throwing darts—and dreads the day her father choses a man for her to marry.
After more than thirty years in the Holy Land, Donal MacLean, Baron of Batroun, is recalled to Scotland, the last son available to take up leadership of clan MacLean. He brings with him knights, treasure, trade—and a daughter of marriageable age.
Caelen MacKern, known as the Bull of the Highlands, is cynical about women. His first marriage formed an alliance, and he did not grieve when his spoiled, immature bride passed away. He has agreed to marry again—against his better judgement—for the men, means and coin to recover from a devastating pestilence that all but wiped out his clan.
Though more than a little resentful at finding himself forced to remarry, Caelen's proposal to Donal MacLean's headstrong daughter nevertheless piques her interest. Each will receive what they want most from life—the ability to live as they please without interference from a meddling spouse. But their marriage of indifference will soon change to one of passion that neither Arbela nor Caelen could have predicted.
••••••••••
REVIEW: THE HIGHLANDER'S CRUSADER BRIDE is the third instalment in Cathy MacRae's adult HARDY HEROINES historical, Highlander romance series. This is half-Armenian, half Scot Arbela MacLean, and Caelen MacKern's story line.
Told from dual third person perspectives (Caelen and Arbela) THE HIGHLANDER'S CRUSADER BRIDE is a stand alone story line that follows the marriage of convenience between half-Armenian, half Scot Arbela MacLean, and Laird Caelen MacKern, leader of Clan MacKern in the Western Highlands of Scotland. Death and disease has ravaged the MacKern Clan, and with it comes the struggles to feed and support the numerous bodies within the Keep. To add insult to an already suffering Clan, Laird MacKern's former father in law seeks revenge against the Laird for the untimely death of his daughter, Caelen's first wife, plundering small herds and burning down the outlying crofts. Enter Laird Donal MacLean, who offers up his twenty year old daughter Arbela MacLean in exchange for provisions, repairs and additional security. What ensues is the marriage of convenience between the independent and warrior-trained Arbela MacLean, and Laird Caelen MacKern, and the potential fall out as Laird MacGillonay demands custody of Caelen's only son attacking the Clan and the woman with whom Caelen is falling in love.
Arbela MacLean is half-Armenian, half-Scot, and royalty by birth, but our heroine is unlike any of the Scottish woman Caelen has ever met or seen. Warrior trained in both the defensive and offensive ways of war, the head-strong but beautiful Arbela is a one-woman army unto herself. Darker skinned with an attitude to match, Arbela will become the victim of racist slurs and savage attacks that accompany her marriage to a Scottish Laird. Five years earlier Caelen MacKern's wife died leaving our hero a single father with a one-year old son. Discouraged by his first marriage Caelen vows never to remarry as he battles to maintain control of his struggling Clan. A marriage of convenience will aid in the resurrection of the MacKern Clan but a marriage that is doomed to fail as both Caelen and Arbela refuse to accept anything beyond a marriage in name only.
There is a large ensemble cast of secondary and supporting characters. Not everyone is true to the MacKern Clan-there are traitors in the midst, some closer than others. The introduction of Bram MacKern softens our heroine's heart as she grows to love the child as her own.
The relationship between Arbela and Caelen begins as an arrangement. Arbela had no plans for marriage; and Caelen refuses to enter into a marriage with another unhappy wife. Their unwritten agreement to keep separate lives is quickly extinguished when their palpable sexual attraction is heightened by threats against the people they love. The $ex scenes are intimate without the use of over the top, sexually graphic language and text.
THE HIGHLANDER'S CRUSADER BRIDE mixes historical facts with fiction creating a wonderful story line about two people pulled together by circumstance and love. There are moments of betrayal and devotion, hatred and friendship, discrimination and acceptance, romance and love. The premise is entertaining, revealing and engaging; the characters are real, colourful and charismatic; the romance is passionate and slow to build. Cathy MacRae adds another dimension to her Hardy Heroine's –a series of strong, independent and beautiful women who find the courage to live and love.
Reading Order and Previous Reviews
Highland Escape
The Highlander's Viking Bride
The Highlander's Crusader Bride
Copy supplied for review
Reviewed by Sandy

Cathy MacRae lives on the sunny side of the Arbuckle Mountains where she and her husband read, write, and tend the garden—with the help of the dogs, of course.
You can visit with her on facebook, or read her blogs and learn about her books at www.cathymacraeauthor.com . Drop her a line—she loves to hear from readers!
•••••••••••
DD MacRae enjoys bringing history to life and considers research one of the best things about writing a story! With more than 35 years of martial arts training, DD also brings breath-taking action to the tales.
You can connect with DD through www.cathymacraeauthor.com. It's always exciting to hear from readers!
Connect:
Site: www.cathymacraeauthor.com
Facebook: https://www.facebook.com/cathymacraeauthor
Twitter: https://twitter.com/cmacraeauthor
Goodreads: Cathy: https://goo.gl/o7dwLk   DD: https://goo.gl/Phh881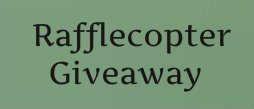 NOTE: The Reading Cafe is NOT responsible for the rafflecopter giveaway. If you have any questions, please contact the tour provider