DARK ALPHA'S LOVER (Reaper #4) by Donna Grant-Review and Book Tour
DARK ALPHA'S LOVER
Reapers #4
by Donna Grant
Release Date: April 18, 2017
Genre: adult, contemporary, paranormal/fantasy, romance
Amazon.com / Amazon.ca / B&N Nook / Kobo / iBooks / eBooks.com/ Google Play
ABOUT THE BOOK: Release Date April 18, 2017
There is no escaping a Reaper. I am an elite assassin, part of a brotherhood that only answers to Death. And when Death says your time is up, I am coming for you…
I answer to no one but Death. I am impenetrable, impervious, immortal. I exist to do Death's bidding and no one–not Reaper nor human nor Fae–can stand in my way. Except for the bewitching half-Fae, Catriona. She swears the magic in her family passed her by, but I know better. This woman is strong. This woman is powerful. And when her abilities surge forth, no one will be able to stop the Dark Fae from coming for her. Except for me. I want to keep her close. I want to keep her safe. I want lose myself to her, again and again…
•••••••••••
REVIEW: DARK ALPHA'S LOVER is the fourth installment in Donna Grant's contemporary, adult REAPER paranormal/fantasy romance series. The REAPERS is a spin off from Donna's DARK KINGS series which is a spinoff from Donna's DARK WARRIOR series which in turn is a spin off from Donna's DARK SWORD series- all set in the Highlands of Scotland. You do not have to have read any of the previous series to understand the premise but many of the events overlap with the events of the Dark Kings. This is Reaper Fintan, and half-fae/half human Catriona Hayes's story line.
SOME BACKGROUND: The Reapers (believed to be a folk lore amongst the Fae) are a group of Dark and Light Fae, selected by Death (aka Erith), on their own deathbed, to do her bidding-Death is the judge and jury; the Reapers are the executioners. The Reapers are not harbingers of death, but are tasked with destroying the Light and Dark Fae who have crossed a line from which there is no return. All Reapers must follow two rules: never to fall in love; and never to reveal their existence to anyone. If you have read Donna's DARK KINGS series you will recognize the familiarity between the two series as both follow a similar plot and premise including betrayal by one of their own.
Told from several third person perspectives DARK ALPHA'S LOVER follows Reaper Fintan as he is tasked with protecting and gathering information about the half-fae Catriona Hayes. Cat believes she has not been blessed with the gift of magic but circumstances begin to unfold that reveal more about Cat's abilities than anyone could ever have imagined. Cat is being stalked by Bran- a former Reaper with revenge on his mind, revenge aimed at the Reapers and the woman known as Death. What ensues is the building but forbidden relationship between Fintan and Cat, and the discovery about the who and what of Bran's plans for the Reapers he once called friends.
The relationship between Cat and Fintan is forbidden by Reaper law-a law that once saw the destruction of Bran's lover-a death he has chosen to avenge at all costs. Fintan knows that to fall in love could mean death to the woman that calls to his heart but Death knows that the world is changing, and along with, so too, are the Reapers who do her bidding. The $ex scenes are limited, seductive and compelling.
There is a large ensemble cast of secondary and supporting characters including all seven of the current line of Reapers, as well as several individuals from some of Donna's other connected series and story lines including a number of the Dark Kings including King Constantine, and Balladyn-one time Captain of the Queen's Guard, a famed warrior in the Light Army, and now a member of the Dark. Balladyn's purpose throughout both of the series is increasing in relevance along with the Light Fae Rhi.
DARK ALPHA'S LOVER is a story of family and love; betrayal and revenge; magic and power. The cross over between the Dark Kings and the Reaper's series is revealing, and the connection between the two enemies may be closer than we think as both are avenging the loss of someone they loved. The premise is imaginative, revealing and engaging; the characters are dynamic and courageous; the romance is passionate. DARK ALPHA'S LOVER takes the reader closer to a supernatural war where everyone will lose, in the end.
Reading Order and Previous Reviews
Dark Alpha's Claim
Dark Alpha's Embrace
Dark Alpha's Demand
Dark Alpha's Lover
Copy supplied for review
Reviewed by Sandy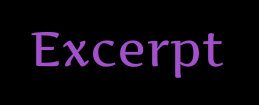 Galway, Ireland
January
Nothing was ever as it seemed.
There were more than humans walking this earth. The things seen out of the corner of your eye were real, even if your mind refused to recognize—or accept—them.
But Catriona Hayes knew of their existence, even if she wished she didn't. They were Fae. Magical creatures that were so beautiful they seemed otherworldly—because they were.
The Fae had come to this world, seamlessly integrating themselves into the lives of mortals. But then again, when it came to beings with magic, they could do such things.
Cat blew out a breath and put the day's earnings in the pouch before placing it inside the safe and shutting the door. She straightened and looked through the windows of the café and across the street to the pub alight with merriment.
There was a bit of wistfulness within her when she spotted three women walking into the bar with bright smiles. She'd never been that carefree.
From the first moment she could remember, her family had kept her apart from others. It wasn't until she was older that she realized what made her so different—she was a Halfling.
Part human, part Fae.
Some might rejoice at the news, but she wasn't most people.
The first time her grandfather had told her of her heritage, she'd laughed, thinking it was a jest. But as they'd walked down the streets of Galway, he began pointing out the Fae.
That was the day her life changed. At eight years old, she'd felt the weight of the world drop upon her shoulders. The burden had nearly brought her to her knees. And it had lingered, growing heavier with each passing year.
Yet she remained standing beneath it all. Only because of her grandfather. The man who smiled in the midst of the many storms life threw his way. He was what kept her composed and mindful of the dangers of living near Fae.
While she had been fearful of her grandfather's revelation, her older siblings had embraced it as a gift.
Cat looked down at the counter and the top that covered it. Beneath the thick glass, next to the register, was a picture of her with her brother and sister twenty years ago.
Whatever gift having Fae blood had given her siblings had been taken away in a cruel twist of Fate several months ago when they were savagely killed.
Her brother had been murdered in a crowded pub, while her sister had had her life snuffed out on a train to London. No one had seen either attack. One moment, her siblings had been alive. The next, they were dead. It was how Cat knew the Fae were responsible.
Only beings with magic and the ability to veil themselves could have committed such crimes without a single person catching something on their mobile phones.
Ever since her family's deaths, she'd been waiting for the Fae to come for her.
What was taking them so long? She and her grandfather—who she kept locked safely away in his cottage where no Fae could enter—were the only ones left.
A flash of lightning pulled her from her thoughts and reminded her that she needed to get home. She started toward the front, turning off the lights as she went. Flipping the sign in the café window to CLOSED, she walked out the door and locked it.
When she faced the street once more, she gripped the handle of her purse and looked around at the people. She knew the Fae could use glamour to disguise themselves, though most preferred to remain beautiful. That made it easier to pick them out, but it did nothing to lessen Cat's dread.
She remained in the doorway as a couple walked past her. The man said something to make the woman laugh. Cat's heart caught because she couldn't remember the last time she'd giggled like that—never mind actually being on a date.
Cat squared her shoulders and turned to the left. Her cottage was toward the outskirts of Galway. She couldn't wait to get home where she could relax.
"Relax," she snorted.
There was no such thing for her. While others brushed their cares away with a pint of ale and loud music, she would eat alone at her house and sleep with one eye open.
Being half-Fae had done nothing but make her life miserable. She'd gotten nothing else from it. Her sister, Nora, had been able to move objects with her mind. Her brother, Domhnall, could grow plants.
For some strange reason, magic had passed her over altogether. No matter how hard she tried, there didn't seem to be a smidgen of magic within her.
Countless times, she'd asked her grandfather what she'd done to not have magic. He'd never quite answered her. In his usual way, he would tell a story about all the Halflings who lived without magic.
But she always suspected that he was keeping something from her.
No amount of conniving or posing the question different ways ever gave her another answer, though. With every year that passed, she was more and more sure that her grandfather was hiding something.
Cat tensed when she walked past a Fae talking to a mortal female. His silver eyes, black hair, and sex appeal were the biggest clues to what he was—Light Fae. At least, it wasn't a Dark.
The Dark scared her the most with their red eyes. She shuddered just thinking about them.
She turned the corner and quickened her pace. Thunder rumbled the same time lightning zigzagged across the sky. More rain was on the way, but if she were lucky, she'd make it back to her cottage before it came.
Suddenly, she stopped. She didn't know what had caught her attention, but something told her to go no farther. Her gaze roamed down the street as people milled about.
There was something in the air that draped over everything like a wet blanket. It took her a moment to realize what it was—fear. She looked at the humans and saw that none of them appeared to be affected.
Then she heard the footsteps coming, quickly. She saw the man running toward her and looking back over his shoulder. He passed beneath a streetlamp, and she saw his eyes—red.
But it was the terror on his face that surprised her. She hadn't thought there was anything a Dark feared, but whatever was after this particular Fae must be frightening.
Her head told her to run, but her body refused to move. She remained where she was, even as a man appeared out of thin air in front of the Dark.
The Fae slid to a halt, his eyes wide. The man before him had long, white hair that was pulled away from his face by three small braids on each side of his head.
She had little time to process that before she saw the light glint off a blade. The sword sliced through the air and cut down the Dark, turning him to dust in an instant.
Shock reverberated through her as she involuntarily took a step back. What kind of weapon did he have that could kill a Fae?
Because she wanted one.
He took two steps away before he suddenly halted, his body stiffening. Then he gradually turned his head to look right at her. She couldn't make out his face because of the shadows, but she knew he'd seen her.
And then, he disappeared.
She took another step back and hastily looked around, but there was no other sign of the white-haired man. Yet she knew she wasn't alone.
He was there. She was sure of it. Just as she was sure the Fae would come for her soon.
Somehow, she managed to stand her ground. If she were going to die, she would do it with courage. Even if she was shaking. She wasn't going to run, no matter how much she wanted to.
She felt something behind her a moment before the sound of footsteps reached her. Cat whirled around, ready to face the unknown stranger. But it was a Dark Fae who walked toward her.
"Shite," she murmured and turned back around.
"Hiya, darlin'," the Dark called. "What's your hurry?"
She walked faster and said over her shoulder, "Long day."
"Let me buy you a drink."
"No, thanks."
She waited for him to say more, and when he didn't, she gave a sigh of relief. It wasn't until she was in her cottage that she slumped against the door.
Another day gone.
Copyright © 2017 by Donna Grant and reprinted by permission of Swerve.

Donna Grant is the New York Times and USA Today bestselling author of the sizzling Dark King series featuring dragons, immortal Highlanders, and the Fae.
She was born and raised in Texas but loves to travel. Her adventures have taken her throughout the United States as well as to Jamaica, Mexico, and Scotland. Growing up on the Texas/Louisiana border, Donna's Cajun side of the family taught her the "spicy" side of life while her Texas roots gave her two-steppin' and bareback riding.
Despite deadlines and voracious reading, Donna still manages to keep up with her two children, four cats, and one long haired Chihuahua.