MIDNIGHT TARGET (Killer Instincts #8) by Elle Kennedy-Review and Giveaway
MIDNIGHT TARGET
Killer Instincts #8
by Elle Kennedy
Release Date: April 25, 2017
Genre: adult ,contemporary, erotic, romantic, suspense
Amazon.com / Amazon.ca / B&N / KOBO / BAM /
ABOUT THE BOOK: Release Date April 25, 2017
Four years ago, Cate's entire life changed when she discovered she was the daughter of a super soldier. But Jim Morgan's overprotectiveness has pushed her away. These days, she's working as a freelance photographer and living the dangerous life Jim never wanted for her.
When Cate snaps a photo linking a corrupt South American politician with the leader of a notorious drug cartel, her mercenary father leads a team to rescue her—only to get shot and critically wounded in the process.
As Morgan's operatives rally together on a revenge mission, they're faced with new alliances and old heartaches. Cate is forced to work with David "Ash" Ashton, the man who broke her heart two years ago, while Liam Macgregor and Sullivan Port resurface after years apart to finally try to deal with everything they'd left unsaid.
Soon it's all-out war between the cartel and the mercenaries—with two couples caught in the middle of the blood feud. Love and redemption are within their reach…but first they have to make it home alive.
•••••••••
REVIEW: MIDNIGHT TARGET is the eighth (and final?) instalment in Elle Kennedy's contemporary, adult KILLER INSTINCTS romantic, suspense series focusing on an elite group of highly trained men and women-mercenaries for hire. The focus is on the search for a notorious drug lord, once thought to be dead, who has threatened Cate's life, and on two on-going relationships: Cate Morgan and David 'Ash' Ashton, and Liam Macgregor and Sullivan Port-both relationships struggling with unrequited feelings and emotions. MIDNIGHT TARGET can be read as a stand alone without any difficulty. Any important information from previous story lines is revealed where necessary.
WARNING: If you have never read Elle Kennedy's Killer Instinct series be forewarned, MIDNIGHT TARGET contains graphic scenes of violence, death and blood shed, and may not be suitable for all readers. The mercenaries and assassins are hired to do a job and cannot let emotions and personal feelings get in the way. These men and women do NOT kill the innocent –they are hired to take down the evil within our societies and sometimes the evil may be family, friend or someone caught up in a bad situation.
NOTE: MIDNIGHT TARGET contains graphic scenes of M/M sexual situations, language and text.
Told from several third person points of view including memories from the past, MIDNIGHT TARGET follows Jim Morgan's elite team of mercenaries as they set out to rescue his daughter Cate, a woman caught in a South American country on the verge of civil war. As a photographer Cate follows the stories including the very real possibility that the notorious leader of a vicious drug cartel is alive and well in Guatana City, Guatana. Capturing the evidence that she needs, Cate finds herself targeted by the very man she was hoping to find, and is in desperate need of a rescue on the run. Enter David 'Ash' Ashton, the man that Cate has always loved but the man that broke her heart one too many time. What ensues is the search for the man in question, and the rebuilding of a friendship and romance between Cate and Ash.
Most of Jim Morgan's mercenaries play secondary and supporting roles including several soldiers who are battling with personal issues of pain and loss. Liam and Sully's bromance struggles with misperceptions, and the possibility of preconceived notions. Sully and Liam's return to the team is a welcome reception but the couple in question continue to struggle with the rift in their one-time friendship.
MIDNIGHT TARGET is a story of second-chances, of sorts, for two couples pulled apart by unrequited love. Ash tries to keep his distance from the woman he loves-a woman who happens to be the boss's daughter and off limits in the eyes of her father. Cate is a strong, independent young woman whose over protective father has pushed our heroine too fast, and too far but her need to be included yet independent is the catalyst to much of the story line premise. Sully and Liam's relationship struggles with their bi-sexuality, past indiscretions, Sully's months in captivity and abuse at the hands of his captors, and the fear of rejection and judgment by family and friends. Jim Morgan's mercenaries are willing to risk everything for the people they love but sometimes risking it all means not succeeding to survive.
Elle Kennedy is never afraid to step over the line as it pertains to the violence and blood shed that surround the former Special Ops, Marines and warriors. Some readers may have difficulty with the gruesome 'images' including a perceived lack of conscious in some 'do or die' situations. The requisite evil has many faces.
MIDNIGHT TARGET is a detailed and complex story line that follows several paths to fruition-two struggling relationships, the loss of family and friends, a hero's battle for his life, and the take down of evil incarnate. The premise is intriguing, engaging and fascinating; the characters are colorful, animated, passionate and tormented; the romances are seductive and fated.
Reading Order and Previous Reviews
Midnight Rescue
Midnight Alias
Midnight Games
Midnight Pursuits
4.5 After Midnight
Midnight Action
Midnight Captive
Midnight Revenge
Midnight Target
Copy supplied by Netgalley
Reviewed by Sandy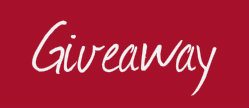 The Reading Cafe and Elle Kennedy's publisher are offering a finished copy of MIDNIGHT TARGET to ONE (1) lucky commenter at The Reading Cafe.
1. If you have not previously registered at The Reading Cafe, please register by using the log-in at the top of the page (side bar) or by using one of the social log-ins.
NOTE: If you are having difficulty commenting after logging onto the site, please refresh the page (at the top of your computer).
2. If you are using a social log-in, please post your email address with your comment.
3. Follow Elle Kennedy on Facebook.
4. LIKE us on FACEBOOK and then click GET NOTIFICATION under 'liked' for an additional entry.
5. LIKE us on Twitter for an additional entry.
6. Please FOLLOW us on GOODREADS for an additional entry.
7. Please follow The Reading Cafe on Tumblr
8. Giveaway is open to USA only
9. Giveaway runs from April 24-28, 2017