Still Me by JoJo Moyes – Review, Q&A & Giveaway
Still Me
Me Before You series – Book #3
by JoJo Moyes
Amazon / B&N / Kobo / BAM / Book Depository
Description:
Louisa Clark arrives in New York ready to start a new life, confident that she can embrace this new adventure and keep her relationship with Ambulance Sam alive across several thousand miles. She is thrown into the world of the superrich Gopniks: Leonard and his much younger second wife, Agnes, and a never-ending array of household staff and hangers-on. Lou is determined to get the most out of the experience and throws herself into her job and New York life within this privileged world.
Before she knows what's happening, Lou is mixing in New York high society, where she meets Joshua Ryan, a man who brings with him a whisper of her past. In Still Me, as Lou tries to keep the two sides of her world together, she finds herself carrying secrets–not all her own–that cause a catastrophic change in her circumstances. And when matters come to a head, she has to ask herself Who is Louisa Clark? And how do you reconcile a heart that lives in two places?
Review:
Still Me by JoJo Moyes is the 3rd book in her Me Before You series. We once again get to follow Louisa (Lou) on a new adventure that takes her to New York.  Her friend, Nathan, gets her a job being the assistant to the wife of a wealthy family (Gropniks).  From the start, Lou is excited to arrive in New York City, and at is very bubbly and talkative when she is at the customs check point.  Nothing changes for Lou, as she is as sweet and adorable as ever.  Though she leaves her boyfriend, Sam behind in England for a year, she is very much looking forward to enjoying the sights and fun of NY. 
Lou begins her job working for Agnes Gropnik, who wants Lou to go with her everywhere, even pretending to others that she is a friend.  Agnes is a polish immigrant who marries the very rich, and lives in the world of high society; with Lou helping her to be more confident.  Agnes will have Lou do things for her that will come back and haunt her later.
When given the chance to go home for a short visit, she catches Sam with another lady, and is destroyed by his betrayal.  She refuses to talk to him, and goes back to NY quickly.  Lou will meet a handsome young man (Joshua), who resembles Will (her ex who died), and together they form a friendship, that will eventually lead to an affair.  Just when she makes friends, and is happy on the job, she is fired for something she did not do.
Luckily, she goes to the aid of an older woman next door to the Gropniks, who was rushed to the hospital after a fall.  Lou will accept the lady's request to stay at her house, and take care of the dog (Dean Martin lol), and in time the woman will come home and Lou will remain to take care of her too.
What follows is a story that has Lou going through various different emotions throughout.  Her contentment with the first job, then the betrayal of Agnes and loss of job, then happiness working for the older woman, which also opens the door to learn more about fashion.  We also get to see her relationship take a turn with Joshua, that make her realize that intermingling with the rich is not her; she does need to discover the real Louisa Clark.
Through her ups and downs, she will come to realize that she still truly loves Sam. Will Lou allow Sam back into her life and trust him?  Will Lou stay in New York or go back home to England?
I did enjoy Still Me by JoJo Moyes, as it was a refreshing and continuous look at a wonderful heroine, who won our hearts way back in Me Before You.  I do suggest that if you have not read this series, to start with the first book.
Reviewed by Barb
Copy provided by Publisher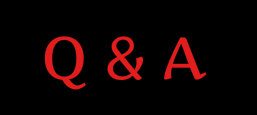 Q&A with Jojo Moyes, author of STILL ME
(Pamela Dorman Books/Viking)

In STILL ME, you bring Louisa Clark, the beloved character you created in Me Before You, to New York City. Why the transatlantic journey?
I really wanted to stretch Louisa in a place where she would be out of her depth. What's one of the wildest, most metropolitan places you could land a small-town girl? The heart of Manhattan. I have spent a lot of time in the US over the past five years and most trips begin with some time in New York so I have long been viewing the city through alien eyes myself. It's tough, exciting, challenging, and unforgiving and enormous fun. The perfect backdrop for Lou's adventure.
NYC is far from Lou's home in Stotfold, England—what was your research process for finding the places and experiences that Lou enjoys in the Big Apple?
As well as the time I spend on work trips, I came out in October and did a week's solid research.  I tried to do all the things that I put Lou through—except sleep in a horrible hotel with bedbugs! A friend got me into one of the really exclusive apartment buildings overlooking Central Park, which was invaluable, and the owner then put me in touch with a very experienced realtor who gave me chapter and verse on the realities of living in one of these places. It's VERY specific, in the same way that it would be if you were a North or South Londoner, and it was important to me that I didn't get things horribly off-key.

Reading STILL ME is like catching up with an old friend. How did it feel to revisit the story of Lou Clark and some of the other familiar characters, such as Treena and Ambulance Sam?
I absolutely love writing Louisa. By now she does feel like an old friend. It's really hard sometimes to find your way into a character, and with her it's like slipping on your favorite clothes. I know her. I know how she would react to any given circumstance. She's genuine and funny and a bit daft. But what was fun in this book was to really push her forward a bit. She grows up a lot, especially in the last third of the book. I think like many of us she is really still working out who she is.
One character remarks that New York suits Lou. What is it about Lou that makes you want to take her on new experiences? Why do you think she resonates with readers?
I think Lou is very identifiable for a whole raft of people. In Me Before You, it was about being aware that life had somehow slipped away from you and reaching an age and finding yourself leading a very small life—and not being entirely sure how you got there or whether you even wanted to be somewhere else. But in After You a lot of readers seemed to identify with her grieving process—the difficulty of everybody else expecting you to move on and be cheerful and outgoing when you really don't feel like that at all. Most importantly, Lou is someone who really tries to do the right thing—but often does the wrong thing—which I think makes her like an awful lot of us…
Class divide is a major theme in your books—Lou often finds herself in circles far different from her working-class upbringing, with employment to the Traynors in Me Before You and the Gopniks in STILL ME. Why is this dichotomy important to you and in your writing?
I think in this book it's much less class than money. All good narratives thrive on tension, and if you push together rich and poor or upper and working class then you have an inbuilt tension in your story. It's a growing issue in society—the polarization of money and opportunity—and for most people we will only ever have our noses pressed against the window.
At the same time, I think a lot of us now have the lives of very rich people broadcast to us daily—whether they be Kardashians or movie stars, on Instagram or via other social media, which makes that difference more obvious. With Lou, I wanted to ask how it would feel to step into one of those lives.
There is a thread in STILL ME about a public library on the brink of closing in Washington Heights. What significance does the library play in your life and why is it important in the story?
I am passionate about libraries—they are one of the few cost-free resources that offer people not just shelter but the chance to entertain or improve themselves. I spent some time at a library in a very mixed area of Washington Heights where I saw quite how many different functions the public library performed—from a learning opportunity to a safe place, to somewhere people could make job applications, or just escape from their lives for a while. It really worries me how hard libraries are being squeezed in both the UK and the US. There are so few places that don't require a financial transaction, that really are just about the joy of learning. Once they are gone we won't get that resource back again.
Another prominent theme in STILL ME is the struggle for women to "have it all." Louisa finds herself between the pull of New York high society and her life in England; Mrs. De Witt was torn between her fashion career and family life; Agnes struggled to maintain her old friendships after marrying into wealth. Why is a woman's unique balance to play many roles in life while staying true to herself important to discuss?
When I was a girl I assumed I was the equal to any boy and that I would be treated the same as an adult. For the most part that was the case—until I had children, at which point I discovered that there is always a choice to be made, always a compromise, and that in most cases that belongs to the woman. I'm lucky enough to have a husband who supports my work and does his best to be an equal partner in all ways—but I am a rarity. I know elderly women who had to give up their careers to follow their husbands, and I know younger women who gave up their jobs because their partners couldn't be home for the children. I hope that one day we can find a way to make this a little more equitable. It's good for men, too!
Fashion is a significant element in Lou's story, notably the red dress and bumblebee tights in Me Before You. In STILL ME, Louisa becomes involved with an East Village vintage emporium, and Mrs. De Witt is revealed as a former fashion magazine editor. What is your interest in this world?
Well, most of my friends would laugh at the idea that I was massively interested in fashion. My default uniform is shirt, jumper, jeans, boots. I rarely wear anything else. But it feels like such an integral part of Louisa's character, and over the past few years I have discovered a love of vintage clothes. I have a number of vintage outfits—and suppliers—and I find them so much more enjoyable, both to buy and wear, than just a chain boutique. It's partly textural—the work that goes into some of these older clothes—beading, cutting, stitching—is just beautiful. Even I can appreciate it!
In a couple of your books, including STILL ME, you created dogs that, much like your human characters, have distinct personalities and quirks. Why do your animal characters receive such prominent roles?
I guess because animals are such a fundamental part of my own family. We joke that if we didn't have our animals we'd have nothing to talk about. All our animals have distinct voices that we use for them (for some reason Eric, our shorthair cat, has a Spanish accent, whereas BigDog, our rescue Pyrenean, has a more lugubrious tone). I think anybody who has close contact with an animal knows that they have just as much personality and just as many expressions as humans do. If I'm writing one into a story, I can't see why it shouldn't have a fully formed character in the way that a human does.
Your books always evoke a wide range of human emotion—on one page, you leave readers laughing out loud and on the next, reduce them to tears. Is it a difficult process to combine such an accurate portrayal of the comedies and tragedies of life? How do you create such deep characters and storylines?
Thank you! I consider that an enormous compliment. I guess it comes from the fact that I try to write the books I like to read—and if a book can make me laugh or cry then that author earns my undying loyalty. The key to writing them, I think, is that both laughter and tears have to come from a place that is honest—something that feels true to the character. If I know the character then as I write their experiences I feel what they are feeling—it then becomes easier to translate that emotion onto the page.
What was the Me Before You movie experience like? If you were to cast STILL ME, who do you see playing some of the new main characters?
Writing and being part of the filming of Me Before You was, without doubt, the best—and most challenging—experience of my professional life. I was on the steepest learning curve and I worked flat out for months. But I loved the cast and crew and the director, producers and I are still good friends, so it never really felt like work.
If I were to cast STILL ME I would obviously want Emilia Clarke to return as Lou. And having Sam Claflin as Josh would be a lovely way of bringing him back in! I have no idea who would play Margot—but I always saw her as looking a little like Iris Apfel, the famous NY society fashion icon.
What's next? More adventures for Lou?
I've been saying no, as I would hate to be seen flogging her to death. But when I think about never writing her again I feel ridiculously sad. Maybe a short story?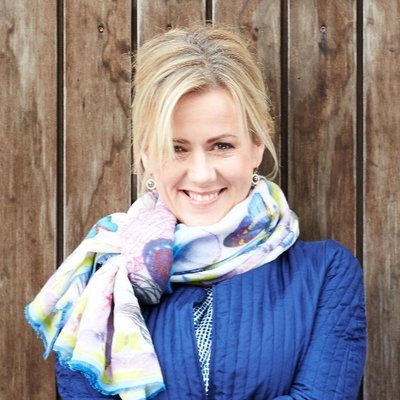 Jojo Moyes is the #1 New York Times bestselling author of After You, Me Before You, Paris for One and Other Stories, The Horse Dancer, One Plus One, The Girl You Left Behind, The Last Letter from Your Lover, Silver Bay, and The Ship of Brides. She lives with her husband and three children in Essex, England.
JoJo Moyes Links:
Website /  Twitter / Facebook / Goodreads  / Instagram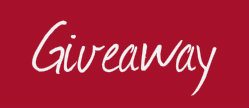 JoJo Moyes's publisher is graciously offering a paper copy of STILL ME to ONE lucky commenter at The Reading Cafe.
1. If you have not previously registered at The Reading Cafe, please register by using the log-in at the top of the page (side bar) or by using one of the social log-ins.
NOTE: If you are having difficulty commenting after logging onto the site, please refresh the page (at the top of your computer).
2. If you are using a social log-in, please post your email address with your comment.
3. LIKE JOJO MOYES on Facebook
4. LIKE us on FACEBOOK and then click GET NOTIFICATION under 'liked' for an additional entry.
5. LIKE us on Twitter for an additional entry.
6. Please FOLLOW us on GOODREADS for an additional entry.
7. Please follow The Reading Cafe on Tumblr
8. Giveaway open to USA only
9.. Giveaway runs from February 1-6, 2018