SAVING MERCY (Fatal Truth #1) by Abbie Roads-Review, Guest Post & Giveaway
SAVING MERCY
Fatal Truth #1
by Abbie Roads
Genre: adult, contemporary, psychological, thriller, romantic suspense
Release Date: April 4, 2017
Amazon.com / Amazon.ca / B&N / KOBO / BAM / ibooks
ABOUT THE BOOK: Release Date April 4, 2017
First in a chilling new paranormal romantic suspense series from award-winning author Abbie Roads
He's found her at last
Cain Killion knows himself to be a damaged man, his only saving grace the extrasensory connection to blood that he uses to catch murderers. His latest case takes a macabre turn when he discovers a familiar and haunting symbol linking the crime to his own horrific past-and only one woman could know what it means.
Only to lose her to a nightmare
Mercy Ledger is brave, resilient, beautiful-and in terrible danger. The moment he sees Mercy, Cain knows he's the one who can save her. He also knows he's beyond redemption. But the lines between good and evil blur and the only thing clear to Cain and Mercy is that they belong together. Love is the antidote for blood-but is their bond strong enough to overcome the evil that stalks them?
•••••••••
REVIEW: SAVING MERCY is the first instalment in Abbie Roads's contemporary, adult FATAL TRUTH paranormal, romantic suspense series. This is FBI profiler Cain Killion, and Mercy Ledger's story line.
NOTE: SAVING MERCY contains scenes of graphic violence, blood shed and murder, and may not be appropriate for all readers.
Told from several third person points of view including Cain and Mercy SAVING MERCY focuses on Cain Killion, the son of a serial killer, and Mercy Ledger-one of Cain's father's victims -a woman who survived but finds herself victimized over and over again. Twenty years earlier Mercy's entire family was brutally slaughtered by Adam Killion and in the ensuing years, Mercy has struggled to find her place in society until the day she found herself locked in a mental institution against her will. Enter Cain Killion, Adam Killion's son, and the man who will fall in love with one of his father's victims. What ensues are Cain's attempts to save Mercy from a potential copy –cat killer; a stalker who uses Mercy for his own perverted pleasure; and the fall out from a killer's need for power and control.
Cain Killion has the ability to 'read' blood-a killer's thought and ideas whenever he touches the blood of one of the victims. His psychic abilities leave our hero in a world of hurt and pain, and not without some difficult side effects he'd rather not endure but as an FBI profiler Cain's 'powers' can be used as a positive when on the hunt for the criminally responsible, making amends for his father's past. His connection to Mercy Ledger comes on the twentieth anniversary of her family's murders, and a string of killings linking directly back to Mercy and Cain find our couple on the run, not knowing whom to trust or where next to turn. The overwhelming darkness and demons continue to ride Cain Killion-a man whose own father destroyed everything he touched. Mercy is not without some psychic abilities of her own, and together they will form a powerful team but not before Mercy is targeted by someone from her past.
SAVING MERCY is an intense, tragic and alarming look at one man's ability to destroy everything in his path. There are moments of passion and romance, atrocious violence and abhorrent acts, betrayal, redemption and vindication. The premise is suspenseful and disturbing; the characters are broken, destructive and tormented; the romance is fated, profound and heartbreaking. SAVING MERCY is a dark, deadly, fiery and tense story; a well written psychological thriller about a tortured hero, and the woman with whom he will fall in love.
Copy supplied by Netgalley
Reviewed by Sandy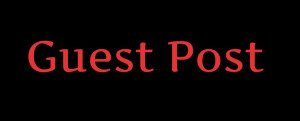 Developing the hero/heroine with Abbie Roads
I'm a write-by-the-seat-of-my-pants author. That means I don't plot out my books and I honestly don't know what's going to happen from one scene to the next. I've tried plotting and planning and the thing I've discovered… If I know what's going to happen, then I don't want to write it. I get a weird writer's high from all the unexpected things that happen on the page.
And I'm the same way with developing my heroes and heroines. I've sat down and filled out complicated character development forms. I've spent weeks exploring every single facet of a character and you know what happened when I tried to write that character? I couldn't write him. I couldn't force that character to be the things I said he was going to be.
I wish I could plot a story. I wish I could plan out my characters. But it's just not how my process works.
Here's how I develop my characters:
I write. And write. And write. I keep writing until I feel that spark that interests me. Then I delete all the crap I wrote before. I follow that spark and let it guide me. It doesn't always lead me in a good direction, so I delete a lot.
The first one hundred pages of my books are always the hardest for me. It takes me a long time to find my characters in writing and re-writing—usually six to eight months to get those pages right. The rest of the book comes easier after that. Thank God.
A weird thing I've noticed about my heroes and heroines is that they all tend to be introverted and crave to live isolated lives. Maybe I shouldn't admit this, but those are purely Abbie Roads traits. I'm a super-deep introvert, but I can become extroverted sounding when I'm excited about something—it just exhausts me. I yearn to live in isolation from other people. I want my home to be in a place where I can walk outside naked and there's no one around for miles to see. Not that I'm a nudist or anything. It's just the idea of being able to do that that appeals to me! Lol.
QUESTION
I have a question for the readers: What kinds of heroes/heroines do you like best? Are they a reflection of your own personality?
Abbie's publisher is graciously offering a two-book bundle of Race the Darkness and Hunt the Dawn (Fatal Dreams 1 & 2) to ONE (1) lucky commenter at The Reading Cafe.
1. If you have not previously registered at The Reading Cafe, please register by using the log-in at the top of the page (side bar) or by using one of the social log-ins.
NOTE: If you are having difficulty commenting after logging onto the site, please refresh the page (at the top of your computer).

2. If you are using a social log-in, please post your email address with your comment.
3. Please follow Abbie Roads on Facebook.
4. LIKE us on FACEBOOK and then click GET NOTIFICATION under 'liked' for an additional entry.
5. LIKE us on Twitter for an additional entry.
6. Please FOLLOW us on GOODREADS for an additional entry.
7. Please follow The Reading Cafe on Tumblr
8. Giveaway is open to USA only

9. Giveaway runs from April 10-14, 2017