The Rakehell Seduction by Lauren Smith – Review & Giveaway
The Rakehell Seduction
Seduction series – Book #2
by Lauren Smith
Release Date: February 6, 2017
Amazon / B&N / Kobo / BAM / Book Depository
DESCRIPTION
HE'S MADE A DANGEROUS WAGER

Ambrose Worthing is no gentleman. He's a proud cold-hearted rake who's determined to stay a bachelor forever. He enjoys bedding a different woman every night without the risk of falling in love. When he hears about a wager over the seduction and ruination of the daughter of his father's best friend, he knows he must intervene. Committing himself to the bet, he agrees to seduce Lady Alexandra Rockford—for her own good. He never expected the lady in question to be a beautiful, fiery creature who has passions of her own that call to his guarded heart.

SHE'S VOWED NEVER TO FALL IN LOVE AGAIN

Alexandra Rockford has sworn off men, her heart still broken from the false promises of a childhood sweetheart who left her to marry an heiress. When she stumbles into Ambrose outside of a country ball, she knows the rake his trouble. His smile, his touch, his forbidden kiss are all too tempting but being with him would ruin her. Determined to enjoy herself without falling in love, Alex can't help but let her defenses down with the too charming rake. But when she discovers Ambrose is seducing her to win a bet, it will take everything Ambrose has to prove to her that he is worthy to love her.
4.5 out of 5 for this reader folks!
Nothing like a good read about a bad boy doing the right thing for the right reason and coming out on top.  Predictable maybe, but there is something insanely satisfying about a rake getting his heart handed to him on a platter of "I didn't see that coming for me"!  LOL
The Rakehell's Seduction by Lauren Smith is her second book in her historical romance "Seduction" series.  You do not have to read the first one to appreciate this book, but as I always state in my reviews on series, why not go back and read the first one so that you get that little extra something in the book when you revisit characters you have already gotten to know.  One of the best things to experience in a series as far as I am concerned!
Ambrose is a straight up rake.  He is one of the guys who goes about life basking in nothing but pleasure, bets and ruination of young ladies.  He is selfish but believes that task he is about to under take is noble.  His father's friend has a daughter that is named as a lady to pursue amongst his rake friends.  There is a plan to seduce and ruin her.  While Ambrose recently has already met such a striking lady (rarely does a lady turn his head), what an annoyance to have to be the hero and seduce his father's friend's daughter first.  I mean, better him than one of his friends.  At least this way there is some control right?  Ambrose then realizes that the lady who recently intrigued him just so happens to be the lady he is here to "save"!  Game ON! 🙂
Alexandra "Alex" is still nursing somewhat of a broken heart.  She is strong and intelligent and has made a pact to never let a man in again.  Until she meets a man at her father's home who is staying for a while and who is charming, sincere, kind .. YA RIGHT!  She is having none of that.  Until her defences come down bit by bit and Ambrose manages to sneak into her heart.  The thing is, Alex has snuck into Ambrose's heart as well.  How could a relationship possibly exist when it began on nothing but lies?  Do these two even have a fighting chance when all the cards are laid out on the table?
I love Lauren Smith's writing style.  If I had any complaint it would be that the story to a little slow to get going, but once it got going I was all in and completely invested.  She truely has a gift for writing a visual, and emotional scene.  The love she gave these two was genuine and so endearing.  Don't get me wrong, this is not all sunshine and rainbows, as the bad was bad.  The push and pull we got from Ambrose and Alex made me really root for them in the end.
If you are a historical romance lover than I highly recommend this book/series.  You will be transported back to a whole different time where cat and mouse games are played .. but you never really who know who is playing who!  LOL
Reviewed by Rachel
Copy supplied for review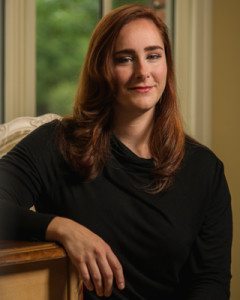 Born and raised in Tulsa, I spent the first twenty-two years of my life in Oklahoma, bridging the worlds between urban girl and cowgirl. After high school I attended Oklahoma State University where I earned Bachelor of Art degrees in history and political science. Drawn to paintings in museums and obsessed with antiques, I satisfied my fascination with history by writing and exploring exotic, ancient lands.
Over the years, my studies have opened doors throughout the world. From spending two summers at Cambridge to attending classes at such divergent places as Ireland and Chengdu, China, I have discovered fascinating opportunities for enrichment wherever I go. After completing college, I moved to Michigan to attend law school at the University of Detroit-Mercy and University of Windsor in Ontario, Canada.  Armed with two Juris Doctorate degrees from both countries, I returned to Tulsa and became an intellectual property attorney.
Since third grade when my English teacher proposed that all students should craft a story for a young writers' conference, I have been hooked on writing. My first self-illustrated manuscript described the mysterious disappearance of rare brown bats that were being captured by scientists bent on using them as carriers for an incurable disease. The immense sense of joy in sharing that story with others, and discussing plots and characters, made it clear to me that writing was my true passion.
Learn more about Lauren at the following links:
Website / Facebook / Twitter / Goodreads


Lauren is graciously offering a $25.00 Gift Card ONE (1) lucky commenter at The Reading Cafe
1. If you have not previously registered at The Reading Cafe, please register by using the log-in at the top of the page (side bar) or by using one of the social log-ins.
2. If you are using a social log-in, please post your email address with your comment.
3. Please LIKE and Follow Lauren Smith on Facebook
4. LIKE us on FACEBOOK and then click GET NOTIFICATION under 'liked' for an additional entry.
5. LIKE us on Twitter for an additional entry.
6. Please FOLLOW us on GOODREADS for an additional entry.
7. Giveaway open Internationally
8. Giveaway runs from February 14 – 17, 2017