HOT STUFF (Sexy Jerk World) by Kim Karr-Review Book Tour & Giveaway

Amazon.com / Amazon.ca / Amazon. uk/ Amazon.au /
Don't own a Kindle? Download the FREE Amazon Kindle App for your mobile device or pc
ABOUT THE BOOK: Release Date September 27, 2017
He's the newly drafted quarterback.
Hot. Arrogant. Too sexy for words.
Ready to score.
I'm an athletic intern, and the coach's daughter.
Driven. Determined. Prepared to conquer the world.
Completely off-limits.
The NFL is full of rules. Rules I've never broken. Never challenged. Never even scratched–until the day Lucas Carrington crashes into my life with his hard body and I-don't-give-a-f*ck attitude.
After I almost injure my father's star player, I volunteer to make sure he's in top shape. At first, it's hell. I don't like his cockiness, his easy smile. Don't like the way he oozes sex. Or how his penetrating eyes follow me everywhere.
That doesn't stop me from wanting him. He's meant to be a distraction–something to occupy my mind for these precious few remaining hot summer nights before I'm forced to leave football behind forever.
I know what we're doing will lead nowhere good. I know we're crossing the line. And I know my father will never understand.
None of that matters.
But maybe it should.
Rules aren't meant to be broken.
Or are they?
••••••••••
REVIEW: HOT STUFF (Sexy Jerk World) by Kim Karr is a stand alone, contemporary, adult, erotic, football romance story line focusing on NFL quarterback Lucas Carrington , and athletic trainer Gillian Whitney. Lucas is the younger brother to Nick Carrington whom we met in the author's Sexy Jerk.
Told from dual first person points of view (Gillian and Lucas) HOT STUFF follows the rookie career of NFL quarterback Lucas Carrington. From the squalor of Chicago our hero, Lucas Carrington, rose above the rest, with the help of his brother Nick, and made to the NFL. As the starting quarterback for the Chicago Bears, Lucas had to prove himself worthy but Lucas had never planned on falling in love –with the coach's daughter. Enter Gillian Whitney, athletic trainer, Coach's daughter and the woman with whom Lucas will fall in love. What ensues is the building but secret relationship between Lucas and Gillian, and the fall out when Gillian's father sits down for a one on one with his first string quarterback.
HOT STUFF is a story of family. Both Gillian and Lucas come from single parent homes but unlike Gillian, Lucas struggled in his early years on the mean-streets of Chicago. With the help of his older brother Nick, Lucas became the successful professional athlete that he had hoped would make his father proud. Gillian never once complained about the lifestyle of the NFL, in fact, it was the life she had grown to love.
The relationship between Lucas and Gillian is one of immediate attraction but an attraction tempered by their professional acquaintance and positions on the team. Gillian is a smart, sexy and talented, and goes for what she wants, and our heroine wants Lucas Carrington but something or someone pulls Lucas back, and in this, our couple will face the future apart. The $ex scenes are intimate, erotic, and intense.
There is a large ensemble cast of secondary and supporting characters including several of Lucas's teammates, the Bear's support staff, coaches, as well as the appearance of Lucas's brother Nick. The world building follows the Chicago Bears as they struggle through wins and losses, injuries and illness, with an epilogue that looks three years into the future and a shot of the Super Bowl Championship.
HOT STUFF is a fast paced story of forbidden romance; a sexy and seductive look at relationships both on and off the field of play. The premise is engaging, enjoyable and lively; the characters are colorful and charismatic; the romance is fated, provocative and hot. HOT STUFF is a wonderful addition to Kim Karr's Sexy Jerk world of erotic romance story lines.
Reading Order and Previous Reviews
Sexy Jerk
Big Shot
Hot Stuff
Copy supplied for review
Reviewed by Sandy
Disappointed, she unwrapped her arms from her body, and then pivoted on her toe in the direction of the open door. "Then it looks like we have nothing further to discuss, Lucas."
I reached for her and tugged her to me. "I don't want to want you," I breathed, my mouth hovering just centimeters from hers.
Gillian tried to pull away, but not whole-heartedly. If she wanted me to let her go, I would have, but I knew she didn't. "Then stop," she sighed.
I took her face in my hands. "I can't. I don't know how to."
"Neither do I," she whispered.
Unable to stop myself, I crashed my lips to hers and drove my tongue into her mouth to retrace every inch that I had explored days ago.

Reader * Chocolate Lover * Writer * Coffee Lover * Romantic * Beach Lover * Yoga Beginner
Kim Karr is a New York Times and USA Today bestselling author of eighteen novels. Best known for writing sexy contemporary love stories, she enjoys bringing flawed characters to life.
Her romances are raw, real, and explosive.
Her characters will make you laugh, make you cry, make you feel.
And her happily-ever-afters are always swoon worthy.
From the brooding rock star to the arrogant millionaire. From the witty damsel-in-distress to the sassy high-powered business woman. No two storylines are ever alike.
Get ready to fall in love.
Website | Facebook | Twitter | Goodreads | Amazon Page | Instagram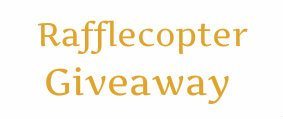 NOTE: The Reading Cafe is NOT responsible for the rafflecopter giveaway. If you have any questions, please contact the tour provider
GIVEAWAY open to US only