SAVAGED VOWS (Savaged Illusions Trilogy #2) by Jennifer Lyon
Amazon.com / Amazon.ca / B&N / KOBO / Chapters Indigo /
About the book: Release Date July 24, 2017
How much will she risk for love?
Despite her dark past with a rock icon, Liza Glasner can't walk away from the man she loves with a fiery passion—sexy rock star Justice Cade. A surprise pregnancy and marriage give Liza the family she's craved since she was fourteen. But her love is tested when Liza's worst nightmare—Gene Hayes—bursts onto the scene, spreading lies and smears to tear her and Justice apart. Can Liza trust Justice to choose her over fame?
How far will he go for fame?
Justice fiercely loves his beautiful and resilient wife Liza, and he's determined to protect her from Gene Hayes. At the same time, he's loyal to his band. The four other men in Savaged Illusions are his brothers, and together, they are battling hard to come back from a humiliating defeat. But just as the pinnacle of success is within their reach, Justice discovers a truth that will either decimate his band or destroy his wife.
Can their love survive?
Secrets and betrayals explode in a heartbreaking twist that threatens to rip Justice and Liza apart forever.
•••••••••
REVIEW: SAVAGED VOWS is the second installment in Jennifer Lyon's contemporary, new adult SAVAGED ILLUSIONS erotic, rock romance trilogy focusing on twenty four year old lead singer for the rock band Savaged Illusions Justice Cade, and twenty year old college student/publicist Liza 'Beth' Glasner. For fans of Jennifer's THE PLUS ONE CHRONICLES there is a slight cross-over with the appearance of Sloane Michaels and Drake Vaughn. SAVAGED VOWS should not be read as a stand alone as it picks up immediately upon the events and cliff hanger of book one-SAVAGED DREAMS.
Told from dual third person perspectives (Liza and Justice) SAVAGED VOWS continues to focus on the rise to stardom of the rock band Savaged Illusions, and Justice's struggle to keep his personal and professional life separate. As the band continues on their road to success Liza's past forges ahead to destroy any semblance of peace for our leading couple. Gene Hayes is determined to take down and shatter Liza's fragile hold on both her relationship and her emotional sanity, and in doing so sabotages the band and the couple one betrayal, secret and lie at a time. What ensues is the growing bond between Justice and Liza, and the fall out when Justice picks stardom over the woman he loves.
SAVAGED VOWS is an emotional story line of betrayal, tragedy and profound vengeance. Gene Hayes has set out to sabotage and shatter any chance at happiness and success for Liza and Savaged Illusions, and in doing sets into motion a series of events that will end in tragedy, destroying a family, a friendship and any chance at a happily ever after.
All of the previous story line characters, including the members of the band, play secondary and supporting roles. Liza's friends Emily and Nikki tag along for moral support; and Justice's dad Noah reprises his role as the long-suffering former soldier whose PTSD is destroying what's left of the relationship with his son.
SAVAGED VOWS is a story of vengeance, betrayal, secrets and lies. As Justice and Liza's personal life plays out before the media, their tenuous hold on sanity crumbles like a house of cards. Liza will come face to face with her past, the sins of her father, and the potentially life-altering reality that no one can be trusted including the man who once held her heart. The premise is heartbreaking and startling; the romance is intimate, sensual and intense; the characters are broken, passionate and lost. Jennifer Lyon will seduce your mind and captivate your imagination. SAVAGED VOWS ends on a cliff hanger-you have been warned.
Reading Order and previous reviews
Savaged Surrender .5
Savaged Dreams
Savaged Vows
Savaged Devotion
Copy supplied for review
Reviewed by Sandy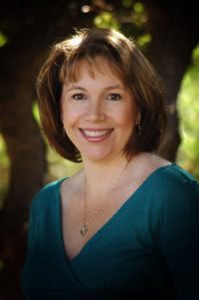 Jennifer Lyon is the pseudonym for USA Today Bestselling Author Jennifer Apodaca. Jen lives in Southern California where she continually plots ways to convince her husband that they should get a dog. After all, they met at the dog pound, fell in love, married and had three wonderful sons. So far, however, she has failed in her doggy endeavor. She consoles herself by pouring her passion into writing books. To date, Jen has published more than fifteen books and novellas, including a fun and sexy mystery series and a variety of contemporary romances under the name Jennifer Apodaca. As Jennifer Lyon she created a dark, sizzling paranormal series, and The Plus One Chronicles, an emotionally sensual adult contemporary series. Jen's won numerous awards and had her books translated into multiple languages, but she still hasn't come up with a way to persuade her husband that they need a dog.
Find Jennifer Online!
Website | Facebook | Twitter | Pinterest