DANGEROUS WITNESS (Redemption Harbor #3) by Katie Reus-Review Tour & Giveaway
DANGEROUS WITNESS
Redemption Harbor #3
by Katie Reus
Genre: adult, contemporary, romantic, suspense
Release Date: January 30, 2018
Amazon.com / Amazon.ca / B&N / KOBO / Chapters Indigo /iBooks
About the book: Release Date January 30, 2018
He foolishly let her go…
When the woman he loved walked out of his life, Brooks Alexander was certain she did so willingly—with the cool two-million his father had offered as incentive to walk away. So when he learns that Darcy didn't take a dime of his father's payoff, Brooks realizes he made an epic mistake. He's determined to make things right and reclaim his woman. Except neither task is as easily accomplished as he first thought.
Now her life is in his hands…
Wedding planner Darcy is no stranger to disappointment when it comes to the men in her life. When Brooks accused her of taking his father's bribe, she was devastated that he thought so little of her—and realized he never knew her at all. So she walked away with her pride intact and her heart broken. Now, months later, an overheard conversation puts Darcy in the crosshairs of a dangerous criminal with powerful connections. With nowhere else to turn, she has no choice but to put all her trust in Redemption Harbor Consulting—and its cofounder, the man who broke her heart.
•••••
REVIEW:  DANGEROUS WITNESS is the third instalment in Katie Reus's contemporary, adult REDEMPTION HARBOR romantic suspense series focusing on a tight knit group of friends who grew up together but now work security and Black Ops investigations for Redemption Harbor Consulting. This is former Marine sniper, millionaire rancher and co-founder of Redemption Harbor Consulting Brooks Alexander, and wedding planner Darcy Cooper's story line. DANGEROUS WITNESS can be read as a stand alone without any difficulty. Any important information from the previous story lines is revealed where necessary.
Told from several third person perspectives including Brooks and Darcy DANGEROUS WITNESS follows the rekindling relationship between former Marine sniper, millionaire rancher and co-founder of Redemption Harbor Consulting Brooks Alexander, and wedding planner Darcy Cooper. Approximately seven months earlier Brooks Alexander pushed away the woman he loved when his father told him he offered Darcy a two million dollar pay-off to walk away and never look back. Fast forward to present day wherein Darcy Cooper, while planning her sister's upcoming wedding overhears a plot to blow up a local school. Desperate to find help, our heroine goes in search of the man she once loved. Enter Brooks Alexander, co-owner of Redemption Harbor Consulting. What ensues is the rebuilding romance and rekindling love between Darcy and Brooks, and the set up and take down of several men with criminal connections seeking vengeance against those who did them wrong.
Brooks Alexander screwed up big time believing the woman he loved could be so easily paid off. Darcy never took the money but was never given the chance to defend or explain the events leading up to Brooks' father's proclamations. Hoping to rekindle their relationship Brooks works overtime to win back Darcy's love but in doing so discovers that Darcy has been targeted by a very dangerous man. The $ex scenes are intimate and passionate without the use of over the top, sexually graphic language and text.
Once again, there is a large ensemble cast of secondary and supporting characters including the men and women who work for Redemption Harbor Consulting: Mary Grace and Mercer, Colt Stuart and Skye Arevalo (Resurrection #1), Zac Savage and Olivia Carter, her daughter Valencia (Savage rising #2) and Valencia's nanny Martina Cruz, Leighton Cannon, Gage Yates, Brook' father Douglas; Darcy's sister Emma, and her fiancé Peter Markov. The requisite evil has many faces with connections to the Russian mob.
The world building continues to focus on the take down of the bad guys. There is no hesitation as is pertains to protecting the people that they love including using some questionable tactics to get the job done.
DANGEROUS WITNESS is a story of second chances and hope; of vengeance and betrayal; friendship and family. The premise is intriguing and entertaining; the romance is provocative and intense; the characters are colorful, charismatic and passionate. My only complaint is the convenient and tidy conflict resolution to the slow building, story line set up as the Redemption Harbor team work together to prevent a series of explosions all aimed at vengeance for sins of the past.
Reading Order and Previous Reviews
Resurrection
Savage Rising
Dangerous Witness
Copy supplied by Netgalley
Reviewed by Sandy

Katie Reus is the New York Times, USA Today, and IndieReader bestselling author of the Red Stone Security series, the Moon Shifter series and the Deadly Ops series. She fell in love with romance at a young age thanks to books she pilfered from her mom's stash. Years later she loves reading romance almost as much as she loves writing it.
However, she didn't always know she wanted to be a writer. After changing majors many times, she finally graduated summa cum laude with a degree in psychology. Not long after that she discovered a new love. Writing. She now spends her days writing dark paranormal romance and sexy romantic suspense. Her book Avenger's Heat recently won the Georgia RWA Maggie Award for Excellence in the fantasy/paranormal category.
Connect with Katie:
Facebook | Blog| Twitter | Goodreads | Pinterest | Website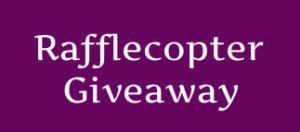 NOTE:  The Reading Cafe is NOT responsible for the rafflecopter giveaway. If you have any questions, please contact the tour promoter.