Runaway Groom (I Do, I Don't) by Lauren Layne-Review Tour & Giveaway
RUNAWAY GROOM
I Do, I Don't #2
by Lauren Layne
Release Date: January 30, 2018
Genre: adult, contemporary, romance
Amazon.com / Amazon.ca / B&N / KOBO / Chapters Indigo /  GPlay / iBooks
ABOUT THE BOOK: Release Date January 30, 2018
For one charming playboy, getting cast on a Bachelor-esque reality TV show is the shock of a lifetime—until he finds love where he least expects it. And now the chase is on!
Gage Barrett's reputation as a ladies' man has been greatly exaggerated, but none of that matters after a drunken bet lands him on Jilted, a reality TV show that matches runaway grooms with wannabe brides. Now he's stuck at a Hawaiian resort with nineteen women competing to drag him back to the altar—and one contestant who's even more miserable than he is. Gage has no idea how feisty, independent Ellie Wright wound up in the cast, but it's obvious she hates his guts. And if there's one thing Gage likes, it's a challenge. . . .
Ellie can't believe she let her best friend talk her into exchanging her dignity for a glorified bikini contest. Still, she could use the exposure—her business is struggling—and she'll probably be one of the first to get eliminated anyway. But Gage isn't the shallow jerk Ellie anticipated—and he's in no rush to send her home. As stolen kisses turn into secret trysts, she finds herself losing track of what's real and what's for the camera. With the wedding finale looming, this runaway groom is tempting Ellie to start believing in storybook endings.
••••••••••••
REVIEW: RUNAWAY GROOM is the second instalment in Lauren Layne's contemporary, adult I DO, I DON'T romance series focusing on the 'reality' television show Jilted. This is Hollywood actor Gage Barrett, and small business owner Ellie Wright's story line. RUNAWAY GROOM can be read as a stand alone without any difficulty.
Told from dual first person points of view (Gage and Ellie) RUNAWAY GROOM follows Hollywood leading man Gage Barrett as he struggles with his time on the television show Jilted, a Bachelor-esque style reality show that was never on his radar until he lost a Vegas bet to his best friend Wes Carver. The perpetual 'runaway groom' Gage has walked away from two previous attempts at walking down the aisle only to face twenty four potential brides who will do anything for their shot at fame and glory. Enter reluctant contestant Ellie Wright, co-owner of a small clothing business, and a woman equally opposed to appearing on TV, especially a show where the woman sell themselves for a few minutes of fame. What ensues is the building relationship between Ellie and Gage, and the potential fall out as Gage and Ellie make a promise to protect one another from the game show fall out, only to have Gage push away our story line heroine.
Ellie Wright never intended for things to go this far when her business partner signed her up as one of the potential brides on the reality show Jilted. Thinking the groom-to-be was nothing more than a Hollywood player, Ellie is surprised to find herself falling for the man who would eventually break her heart. Gage Barrett has no intention of all falling in love, least of all selecting a bride from the crazy bunch of females the show has to offer-been there, done that twice without any success. Meeting Ellie Wright, the only 'sane' woman in the crowd, finds Gage wanting a future but a future he has to put on hold until he rides out his time on reality TV.
The relationship between Gage and Ellie begins acrimoniously as Ellie refuses to play the game, regardless of the rules for appearing on TV. A reluctant contestant, Ellie finds herself falling for the man in question but a man who is willing to risk their time on the show for some personal R & R together. The $ex scenes are intimate and seduction without the use of over the top, sexually graphic language and text. The back and forth banter is fun, revealing, and real.
There is a large ensemble cast of secondary and supporting characters including twenty-four potential brides willing to do anything to get close to Gage Barrett.
RUNAWAY GROOM has moments of heartbreak and tear; humor and fun; romance and love. The premise is engaging; the characters are colorful and real; the romance is passionate and loving.
Copy supplied for review
Reviewed by Sandy


Follow:
WEBSITE | FACEBOOK | TWITTER | GOODREADS  INSTAGRAM
Lauren Layne is the New York Times bestselling author of over a dozen romantic comedies.
A former e-commerce and web marketing manager from Seattle, Lauren relocated to New York City in 2011 to pursue a full-time writing career.
She lives in midtown Manhattan with her high-school sweetheart, where she writes smart romantic comedies with just enough sexy-times to make your mother blush. In LL's ideal world, every stiletto-wearing, Kate Spade wielding woman would carry a Kindle stocked with Lauren Layne books.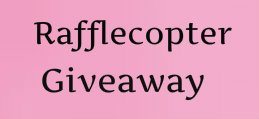 NOTE: The Reading Cafe is NOT responsible for the rafflecopter giveaway. If you have any questions, please contact the author.