Play Room (Society X #3) by Heidi McLaughlin & LP Dover-Review, Excerpt & Giveaway
PLAY ROOM
Society X #3
by Heidi McLaughlin & LP Dover
Release Date: September 4, 2017
Genre: adult, contemporary, erotic, romance
Amazon.com / Amazon.ca / B&N / KOBO / Chapters Indigo / ibooks / Smashwords /Google Play
About the book: Release Date September 4, 2017
The rules of Society X are simple . . . break them and you're out.
Rule #1 – No names
It doesn't matter if you want to know, it's forbidden.
Rule #2 – No exchanging numbers
It doesn't matter if you want to call, it's forbidden.
Rule #3 – Everything is to remain strictly anonymous.
It doesn't matter if you want to tell, it's forbidden.
Whatever your desire.
Whatever your fetish.
The Play Room is the place to go.
For Alexandria Miller, it's a chance to express herself, to embrace her hidden passions.
For Kai Robicheau, being in the club brings out who he truly is.
What happens in the Play Room will have you aching for more .
•••••••••••
REVIEW: PLAY ROOM is the third installment in the contemporary, adult SOCIETY X erotic, romance series co-authored by Heidi McLaughlin and LP Dover. This is real estate developer Kai Robicheau, and twenty five year old preacher's daughter/ caterer Alexandria Miller's story line. Society X is an exclusive sex club where membership has its' privileges and sometimes the cost is too high. PLAY ROOM can be read as a stand alone without any difficulty.
Told from dual first person perspectives (Kai and Alexandria) PLAY ROOM follows the building relationship between real estate developer Kai Robicheau, and caterer Alexandria Miller. Alex is a twenty five year old virgin with very little sexual experience. When a friend suggests a membership at the exclusive Portland sex club Society X Alex is reluctant to join. But a quick tour, and the enticement of anonymous sexual pleasure has our heroine considering her options for the future. Enter real estate developer Kai Robicheau, a man looking for no-strings attached sexual rendezvous as his time in Portland is limited to the expiry date on his current job. What ensues are the nameless and faceless sexual encounters between Kai and Alexandria; and the building relationship between our leading couple that begins to crumble with the discovery of their mutual Society X clandestine meetings.
The relationship between Kai and Alexandria begins as an anonymous affair: the nameless, faceless meetings at Society X find our couple, individually hoping for something more but something that is never going to happen as per the rules of the exclusive Society X. Meeting one another at a local function finds Alex and Kai pushing aside their evening rendezvous, neither one knowing, the other is their anonymous sexual fling.
There is a large ensemble cast of secondary and supporting characters including the local Sweet Briar mayor, Pastor Larry, Kai co-workers on the real estate development, as well as a number of friends and family who push our heroine to find the man of her dreams.
The world building focuses on the building relationship between Kai and Alexandria-Society X does not play a major role in the story line but does bring together our leading couple, if only for anonymous sexual encounters.
PLAY ROOM is a sweeter , tamer story line than the previous two installments. There is very little conflict other than the 'unknown' but saying that the introduction of Alex's high school sweetheart felt out of place, and added no anxious or conflicting moments. The premise is engaging but it lacked the excitement of the previous books; the characters are likeable and heartwarming; the romance is seductive and passionate although I question how neither one physically recognized the other once their time together took a more personal turn. The $ex scenes are intimate without the use of over the top, sexually graphic language and text.
Reading Order and Previous Reviews
Dark Room
Viewing Room
Play Room
Copy supplied for review
Reviewed by Sandy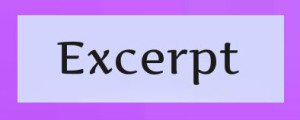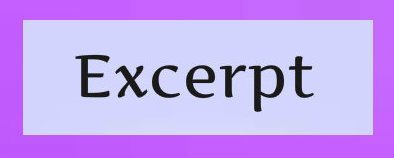 "Hello?"
"Alexandria, this is Jared from Society X. How are you?"
I gasp and look around, hoping like hell the woman beside me couldn't hear. "Yes, hi. I'm doing good. You?" Grabbing my bottle of water, I hurry off the stair climber to a vacant corner across the room.
"Can't complain. I'm calling because I have a proposition you might be interested in. You put in your application that you're open to anything. Is that correct?"
My cheeks burn like fire. "Yeah, I guess so. What exactly is this proposition?"
He clears his throat. "I have a client who has particular tastes, or fetishes if you prefer. His partner can't make it tonight, and I need to fill that spot."
Swallowing hard, my heart races. I'm nervous just hearing him talk about it. "What will I have to do?"
"You, absolutely nothing. All you'll have to do is lie there on your stomach while your partner massages your backside."
"You mean my back?" I ask.
He clears his throat again. "No, your ass."
I don't know what comes over me, but I burst out laughing. "You're joking, right?"
"No, I'm not."
I hush up quickly. "I honestly didn't know that was a thing. It's an interesting concept."
"Is it something you'd be interested in? You don't have to be naked. Your upper body will be covered by a curtain so you can wear a shirt. However, below your waist, you'll need to wear a thong."
Keeping a straight face and not laughing is going to be the hardest part of the whole thing. How can someone get off by rubbing someone's ass? "Sure, put me down. What time do I need to be there?" I say it before even really thinking it through.
"Eight o'clock. I'll see you then," Jared says.
"All right."
We hang up, and I head straight for the gym door. There's no way I can keep something like that a secret from my friends. Once outside, I call Dani.
"What's up, girl?"
I rush to my car and hop inside. "You will not believe the phone call I just got."
"What's going on?"
I haven't told her about being a member of Society X yet. "I kind of became a member of Society X."
"Holy shit," she squeals. "Seriously? Why didn't you tell me at work today?"
Sighing, I pull out of the parking lot for home. "Honestly, I didn't think I'd get a request so fast. My contact called me and said he had a proposition for me. And get this, it's for the play room. The guy wants to massage my ass."
Dani's cackle is so loud I have to hold the phone away from my ear. "That's priceless. Please tell me you said yes."
I groan. "Unfortunately. What if I burst out laughing while this dude's squeezing my butt cheeks?"
Dani's laughing so hard I'm surprised she can even breathe. "I don't know what to say. This is too funny. What kind of freak gets off on someone's ass?"
"Obviously, the man I'm about to give my ass to." I'm starting to think I made a mistake accepting the proposition. At least, I'll have a good story to tell later. "Wish me luck."
"Good luck, chickee. I want all the details."
On the way home, I glance at myself in the mirror. What the hell am I doing?

Heidi McLaughlin: Website / Facebook / Twitter / Newsletter / Goodreads / Instagram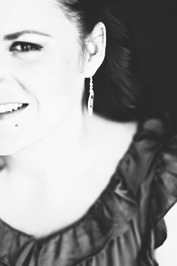 Heidi is a New York Times and USA Today Bestselling author.
Originally from the Pacific Northwest, she now lives in picturesque Vermont, with her husband and two daughters. Also renting space in their home is an over-hyper Beagle/Jack Russell, Buttercup, two Parakeets, Gonzo & Hedwig, and their newest addition of a Highland West/Mini Schnauzer, Jill.
During the day Heidi is behind a desk talking about Land Use. At night, she's writing one of the many stories planned for release or sitting court-side during either daughter's basketball games.
––––––––––––––
L.P. Dover: Website/ Facebook/ Twitter/ Google+ / Newsletter / Goodreads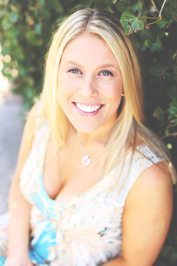 New York Times and USA Today Bestselling author, L.P. Dover, is a southern belle residing in North Carolina along with her husband and two beautiful girls. Before she even began her literary journey she worked in Periodontics enjoying the wonderment of dental surgeries.
Not only does she love to write, but she loves to play tennis, go on mountain hikes, white water rafting, and you can't forget the passion for singing. Her two number one fans expect a concert each and every night before bedtime and those songs usually consist of Christmas carols.
Aside from being a wife and mother, L.P. Dover has written countless novels including her Forever Fae series, the Second Chances series, the Gloves Off series, the Armed & Dangerous series, the Royal Shifters series, and her standalone novel, Love, Lies, and Deception. Her favorite genre to read is romantic suspense and she also loves writing it. However, if she had to choose a setting to live in it would have to be with her faeries in the Land of the Fae.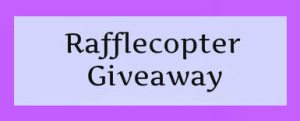 NOTE: The Reading Cafe is NOT responsible for the rafflecopter giveaway. If you have any questions, please contact the tour provider.