ONLY FOR YOU (Sugar Lake #2) by Melissa Foster-Review, Book Tour & Giveaway
ONLY FOR YOU
Sugar Lake #2
by Melissa Foster
Genre: adult, contemporary, romance
Release Date: December 5, 2017
Amazon.com / Amazon.ca / Amazon. uk / Amazon. au /
Don't own a Kindle? Download the FREE Amazon Kindle App for your mobile device or pc
ABOUT THE BOOK: Release Date December 5, 2017
Love only works when your heart is in the right place. Hers could be right next door…
Single mom Bridgette Dalton doesn't have time to stop and smell the roses—not even in her own flower shop. But that doesn't mean she hasn't noticed Bodhi Booker. Her ruggedly handsome next-door neighbor would be the perfect candidate for a no-strings fling. Having loved and lost, Bridgette's not ready to hand over her heart…but she could use a distraction.
Bodhi has one rule: never leave anyone behind. As a special operative, he knows that each new mission is more dangerous than the last. He's never made a promise of forever to a woman, not even to the beautiful widow who has him tied in knots. And if there were anyone who could tempt him into putting down roots, it would be Bridgette and her adorable son.
But as his next deployment nears, they make a startling discovery. Their passion, meant only for the here and now, might already be blossoming into something more…
•••••••••••••••••
REVIEW: ONLY FOR YOU is the second instalment in Melissa Foster's contemporary, adult SUGAR LAKE romance series focusing on the men and women of Sweetwater, New York. This is single mom and florist Bridgette Dalton, and former Special Forces soldier Bodhi Booker's story line. ONLY FOR YOU can be read as a stand alone without any difficulty. Any important information from the previous story line is revealed where necessary. We were first introduced to Bridgette in Wild Boys After Dark: Logan. SUGAR LAKE is a spin off, and interconnected with a number of Melissa Foster's other series.
Told from dual third person perspectives (Bodhi and Bridgette) ONLY FOR YOU follows the building relationship between former Special Forces soldier Bodhi Booker, and single mom/widow/florist Bridgette Dalton. Bodhi Booker doesn't do relationships but meeting his mother's future next door neighbor finds our hero in all kinds of trouble as he feels himself pulled into the orbit of single mom Bridgette Dalton, and her five year old son Louie. Only two weeks away from his next 'military' training Bodhi struggles with his attraction to Bridgette knowing their time together has a deadline. But the heart wants what the heart wants and Bodhi will soon lose his heart to Bridgette and her five year old son. What ensues is the growing love between Bodhi and Bridgette, and the potential fall out as Bodhi says good bye to the woman he loves.
The relationship between Bodhi and Bridgette is temporary; a mutual decision based on previous loss, and potential heartbreak. Bodhi struggled as he watched his mother lose the man that she loved, and our hero refuses to place Bridgette on the slippery slope of a military man's wife. The $ex scenes are intimate, seductive and passionate (without the use of over the top, sexually graphic language and text) as Bodhi and Bridgette will fall in love knowing their will be no happily ever after for either one.
There is a large ensemble cast of secondary and supporting characters including Bridgette's son Louie, her sisters Piper, Talia, Willow, and Willow's fiancé Zane (The Real Thing #1), their brother Benjamin, and their parents Roxie and Dan Dalton. WE are introduced to Bodhi's mother Alisha Booker, his friend Aurelia, his accountant Shira, and Bodhi's lovable Great Dane Dahlia. Melissa has plans for all of Bridgette's siblings.
ONLY FOR YOU is an emotional story line. As Bodhi heads to places unknown Bridgette knows she may never again see or speak to the man that she loves therefore kissing him goodbye is probably her last. The premise is wonderful and heart warming; the characters are colorful, energetic and fun; the romance is captivating and sensual. Melissa Foster takes the reader through the ups and downs of a small town romance with big city heart !
Reading Order and previous review
The Real Thing
Only For You
Copy supplied for review
Reviewed by Sandy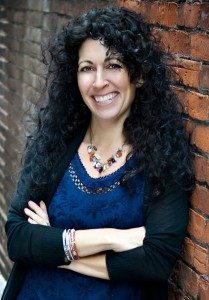 Melissa Foster is a New York Times & USA Today bestselling and award-winning author. She writes sexy and heartwarming contemporary romance, new adult romance (M/F, M/M, F/F), romantic suspense, thrillers, and historical fiction with emotionally compelling characters that stay with you long after you turn the last page. Melissa's emotional journeys are lovingly erotic and always family oriented. Her books have been recommended by USA Today's book blog, Hagerstown Magazine, The Patriot, and several other print venues. She is the founder of the World Literary Café. When she's not writing, Melissa helps authors navigate the publishing industry through her author training programs on Fostering Success.Melissa has painted and donated several murals to The Hospital for Sick Children in Washington, DC. Her interests include her family, reading, writing, painting, friends, helping others see the positive side of life, and visiting Cape Cod.
Melissa is available to chat with book clubs and welcomes comments and emails from her readers. Visit Melissa on Facebook or her personal website.
Never miss a brand new release, special promotions or inside gossip again by simply signing up to receive your newsletter from Melissa.
Find Melissa on the following sites….

NOTE: The Reading Cafe is NOT responsible for the rafflecopter giveaway. If you have any questions, please contact the tour provider.
Win Bad Boys After Dark: Mick ebook – 2 winners!
Ending on Friday 22nd December at 11.59pm EST
Open Worldwide
Enter Below & Good Luck !!