DRUNK DIAL by Penelope Ward-Review Tour
Amazon.com / Amazon.ca / B&N / KOBO / Chapters Indigo / ibooks
ABOUT THE BOOK: Release Date August 21, 2017
It seemed like a good idea at the time. Look up Landon Roderick, that boy from childhood whom I'd never been able to forget—even though he so easily forgot about me—and call him.
Then again, anything sounds like a good idea when you've had a little too much wine before bed, right? It was supposed to be just a quick, meaningless, prank call. Instead, I went off on him—unloading thirteen years of pent-up emotions.
I didn't think he'd call me back.
I certainly could never have anticipated the weeks of sexually tense phone conversations that followed as I got to know the man he'd become.
Turned out, Landon had never really forgotten me, either. That special connection we had was still there. I opened up to him, but there were also things about me he didn't know. And he had his own secrets.
Over the countless hours we talked on the phone, I wondered what would happen if we actually saw each other. One night, I did something impulsive again. Only this time, I went to the airport and booked a ticket to California. We were about to find out if one phone call could bring two lost souls together or if my drunk dial really was all just a big mistake.
•••••••••••
REVIEW:  DRUNK DIAL by Penelope is a contemporary, adult stand alone erotic, romance story line focusing on California food truck vendor Landon Roderick, and twenty six year old dancer Rana Saloomi.
Told from first person point of view (Rana) DRUNK DIAL follows the rekindling friendship between Michiganders Rana Saloomi, and Landon Roderick. Thirteen years earlier, Rana's family lived above the garage on the Roderick's property but hard times meant the family disappeared without saying goodbye. Fast forward to present day and our heroine decides to confront the boy she left behind years before. One drunk dial later, Rana will reconnect with Landon Roderick-a young man, now living in Los Angeles, who has struggled in the ensuing years as much as our story line heroine. What ensues is the rekindling friendship and long distance romance between two people whose lives took unexpected turns.
Rana and Landon are two flawed characters who have battled and won. Rana's earlier years were fraught with heartbreak, issues of low self-esteem, and rebellion; Landon's struggled with living a lie throughout most of his life. Rana's drunk-dial phone call rekindled Landon's interest in the young girl he would never forget-a young girl who has changed in more ways than one.
The relationship between Landon and Rana is slow to build-late night phone calls and texts followed by a long distance love affair that will come to fruition when Rana makes an emergency trip to California in search of the man with whom she had fallen in love. The $ex scenes are intimate and seductive without the use of over the top, sexually graphic language and text.
There are some scenes of anal play that may not be suitable for some readers. I did have an issue with the lack of condom usage. There was never any mention of condoms during our couple's sexual times together- fiction and the possibility of no unwanted pregnancies aside, I do believe that romance authors have an obligation to present safe (safer) $ex scenarios.
We are introduced to Rana's father Eddie Saloomi, as well as a glimpse at her crazy roommate Lenny; Landon's parents Marjorie and Jim Roderick, and his best friend Ace; and Lilith-a young girl whom Rana mentors in the Big Sister program.
DRUNK DIAL is a sweet story of second chances (of sorts) for two people whose lives were destroyed by secrets of the past. The text is simple; the one-on-one interactions between Rana and Landon are awkward, almost adolescent in nature as they come to terms with the past and the present- For me, Rana's personality quirks felt contrived and forced. The premise is entertaining; the characters are damaged; the romance is a second chance at love and a happily ever after.
Copy supplied for review
Reviewed by Sandy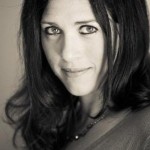 Penelope Ward is a New York Times, USA Today and Wall Street Journal Bestselling author. She grew up in Boston with five older brothers and spent most of her twenties as a television news anchor, before switching to a more family-friendly career. She is the proud mother of a beautiful 11-year-old girl with autism and a 9-year-old boy. Penelope and her family reside in Rhode Island.
Facebook | Website | Twitter | Instagram | Pinterest | Goodreads | Private Fan Group