BLAZE ERUPTING (Scorpius Syndrome 4.5 / Brigade) by Rebecca Zanetti-Review and Excerpt Tour
Blaze Erupting
Scorpius Syndrome 4.5 /Brigade #1
1001 Dark Nights
by Rebecca Zanetti
Release Date : January 23, 2018
Genre: adult, post-apocalyptic, dystopian, romance
Amazon.com / Amazon.ca / Amazon. uk / Amazon.au /
 Don't own a Kindle? Download the FREE Amazon Kindle App for your mobile device or pc
ABOUT THE BOOK: Release Date January 23, 2018
Hugh Johnson is nobody's hero, and the idea of being in the limelight makes him want to growl. He takes care of his brothers, does his job, and enjoys a mellow evening hanging with his hound dog and watching the sports channel. So when sweet and sexy Ellie Smithers from his college chemistry class asks him to save millions of people from a nuclear meltdown, he doggedly steps forward while telling himself that the world hasn't changed and he can go back to his relaxing life. One look at Ellie and excitement doesn't seem so bad.
Eleanor Smithers knows that the Scorpius bacteria has and will change life as we know it, but that's a concern for another day. She's been hand-picked as the computer guru for The Brigade, which is the USA's first line of defense against all things Scorpius, including home grown terrorists who've just been waiting for a chance to strike. Their target is a nuclear power plant in the east, and the only person who can help her is Hugh, the sexy, laconic, dangerous man she had a crush on so long ago.
•••••••••••••
REVIEW: BLAZE ERUPTING by Rebecca Zanetti is instalment 4.5 in the author's SCORPIUS SYNDROME cross genre SciFi/post-apocalyptic/ dystopian series, and the latest instalment in the multi-authored 1001 Dark Nights series. This is Homeland Security specialist and Domestic Nuclear Detection Office agent Hugh Johnson, and computer specialist with The Brigade Eleanor 'Ellie' Smithers. BLAZE ERUPTING can be read as a stand alone but I recommend reading the series in order for cohesion and backstory as this particular story line falls somewhere in the timeline between two previously released installments.
Told from several third person points of view including Ellie and Hugh, BLAZE ERUPTING is a second chance story line that follows Ellie and Hugh as they are tasked with uncovering a plot to blow up a nuclear power plant- terrorism at the outset of the Scorpius Syndrome outbreak, a biological pandemic sweeping the planet that is about to destroy 99% of the world's human population. As Hugh and Ellie re-ignite an old spark that has yet to die, home-grown terrorists set into motion a plan to destroy a series of nuclear power plants aiming to eradicate hundreds of thousands of innocent people. What ensues is the quick building, sexual relationship between Hugh and Ellie, and the potential fall out when Hugh's past with Homeland Security comes under scrutiny by the members of The Brigade- a group of government specialist at the forefront of fighting the Scorpius Syndrome.
BLAZE ERUPTING falls somewhere near the beginning of the Scorpius Syndrome series between Scorpius Rising and Mercury Striking. The reintroduction of Deacon and Nora, whom we have not heard from since the introductory novella (found in the ON THE HUNT anthology August 2015), as well as some new references to events that occurred in earlier instalments, leads me to believe that BLAZE ERUPTING and The Brigade will begin to fill in some of the missing background information, as well as a direct line to the people in charge. I am also going to presume that all of the different factions (Mercs, Vanguard) will eventually cross paths with The Brigade as they search for a cure to the unknown pandemic. The author has plans for three 1001 Dark Night novellas focusing on The Brigade Team.
BLAZE ERUPTING is a quick read; an action packed story that reunites former college classmates whose palpable sexual attraction questions Ellie's ability to remain neutral when Hugh's back story comes under scrutiny one too many times. The premise is intriguing; the characters are colorful; the romance is passionate yet desperate.
Reading Order and Previous Reviews
Scorpius Rising (On the Hunt Anthology)
Mercury Striking
Shadow Falling
Justice Ascending
Storm Gathering
Blaze Erupting
Copy supplied for review
Reviewed by Sandy
BOOK TRAILER:
Direct Link: https://video214.com/play/pEf1uflh9RioZeBk2eAGZQ/s/dark

He stood and towered over her so suddenly she stopped breathing. "Are you asking me if I'm available, Ellie Mae?"
Warmth from his body, his very close body, washed over her. She tilted her head back to meet his eyes. "Don't call me that." It was his little nickname for her in college, and her heart used to stutter every time he used it. Something special just between the two of them.
"Why not?" He stepped in until their feet touched.
She blinked. Sparks flew between her nerves. "Wh-what are you doing?"
"Exploring." His gaze ran over her face, curiosity clearly gleaming in those deep eyes. "I liked you. Back then. Big eyes, sweet smile, huge brain." He reached out and brushed a curl away from her cheek, his touch warm.
Her throat closed. Heat flashed from his touch, down her torso, to zing along her erogenous zones. "Yet the one time I made a move, you rejected me." It still hurt. When he was down and out—injured and in pain—she'd tried to give comfort.
"I wasn't lookin' for forever, and you're a forever type of gal," he murmured, standing way too close. "That offer you made nearly killed me sayin' no. But even though I was hurtin' and wanted to stop the pain, I couldn't hurt you. Ever." As if he couldn't help himself, he brushed his knuckles along her jawline. "But I wanted you, Ell. Just knew you'd be a mistake I'd never recover from."
Her lungs released quickly, and she took a step sideways along the coffee table. "Agreed."
Amusement tilted his lips. "I ain't a college kid no more, Ellie."
"I'm well aware of that." She needed to go by him to get to the door, and he wasn't moving out of the way. How in the world did he still affect her like this? It had been years, for goodness' sake. "We're both eons out of college."
"I'm no longer hurtin' or whorin' around," he continued, looking big and broad in the small room.
"Your point?" she snapped, trying to get her libido under some semblance of control. Why did his country-boy act turn her on? She needed a shrink. Bad.
"My point? Well now." His smile was more wolf than sheepdog. "This time, when you make the offer? I'm gonna say yes."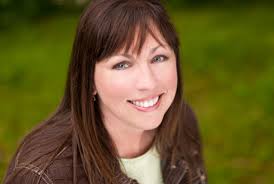 Rebecca Zanetti is the author of over twenty-five romantic suspense, dark paranormal, and contemporary romances, and her books have appeared multiple times on the New York Times, USA Today, and Amazon bestseller lists. She has received a Publisher's Weekly Starred Review for Wicked Edge, Romantic Times Reviewer Choice Nominations for Forgotten Sins and Sweet Revenge, and RT Top Picks for several of her novels. She lives in the wilds of the Pacific Northwest with her own alpha hero, two kids, a couple of dogs, a crazy cat…and a huge extended family. She believes strongly in luck, karma, and working her butt off…and she thinks one of the best things about being an author, unlike the lawyer she used to be, is that she can let the crazy out. Find Rebecca at: www.rebeccazanetti.com
Website * Twitter * Facebook * Amazon * Goodreads