HER OUTBACK SURPRISE (Prickle Creek #2) by Annie Seaton-a review
ebook only 99¢ Amazon.com / Amazon.ca / B&N / KOBO / Chapters Indigo /
ABOUT THE BOOK: Release Date October 9, 2017
Angie Edmonds is content with life in her small town. Being alone doesn't bother her. Really. Until Liam Smythe, the man who broke her heart, shows up at her vet clinic with an injured puppy. Unfortunately, he's just as irresistible as she remembers. In an attempt to prove to him that she's moved on, somehow a little white lie begins…
When Liam returns to help run the family farm, his enjoyment of the slow life in Spring Downs surprises him. After all, he's used to the thrill of chasing the next big story. Running into the girl he's never been able to forget is unexpected, and he's shocked to learn she's getting married–to someone who's not him. She's off-limits, but Liam can't stop thinking about the gorgeous vet and what could have been. But convincing her he's changed will be harder than finding a needle in a haystack.
•••••••••••
REVIEW: HER OUTBACK SURPRISE is the second installment in Annie Seaton's contemporary, adult PRICKLE CREEK clean, romance series focusing on a once tight knit family of cousins (Lucy Bellamy, Jemima Smythe, Sebastian Richards, and Liam Smythe) torn apart by the accident that caused the death of their three mothers. This is journalist Liam Smythe, and veterinarian Angie Edmonds' story line. HER OUTBACK SURPRISE can be read as a stand alone without any difficulty. Any important information from the previous story line is revealed where necessary.
SOME BACKGROUND: When their aging grandparents called the cousins home, Lucy, Jemima, Sebastian and Liam wanted nothing to do with attending to the family farm but a deal was reached and each cousin would take a turn managing the farm, never intending to fall in love.
Told from dual third person perspectives (Angie and Liam) HER OUTBACK SURPRISE focuses on the second chance romance between journalist Liam Smythe, and veterinarian Angie Edmonds. Two years earlier Angie and Liam were a couple but Angie's visa in London, England had expired and our heroine had no choice but to return to Australia, starting a new life without the man that she loved. Hoping Liam would follow, Angie left England, and her heart behind. Fast forward two years, and Angie will come face to face with the man that broke her heart-Liam Smythe-a man struggling with his future, and the pull of the Outback at home. What ensues is the rekindling romance between Liam and Angie, and the potential fall out as Liam reconsiders his future as a journalist, and his relationship with the woman he loves.
Liam and Angie met two years earlier in London England while Liam was on assignment and Angie as an exchange student studying abroad. When Angie's visa expired, our heroine was hoping that Liam Smythe would drop everything to be with her, but months would pass, and Angie would have no contact with the man that she loved. An injured puppy would bring Angie and Liam together but miscommunication and a broken heart continued to force our couple apart.
The relationship between Angie and Liam is one of second chances; a rekindling romance between two people whose lives went in opposite directions. Angie knows Liam's time in Prickle Creek is limited, and our heroine refuses to give what's left of her heart to a man who is willing to walk away a second time. The $ex scenes are non-existent or vaguely implied; physical intimacy is limited to kissing and holding hands.
We are reintroduced to Lucy and Garth (Her Outback Cowboy #1 and their new arrival Jamie, as well as their grandparents Helena and Harry, and Liam's puppy Willow.
Once again, be forewarned, because the author lives in Australia, HER OUTBACK SURPRISE contains expressions of slang and language terminology that may not be familiar to North American readers.
HER OUTBACK SURPRISE is a sweet story of second chances. There are moments of heartbreak and pain (I may have shed a tear or two), romance and love, family and friendship. The premise is heartwarming; the characters are colorful and energetic; the romance is fated.
Click HERE for Sandy's review of book one-HER OUTBACK COWBOY
Copy supplied for review
Reviewed by Sandy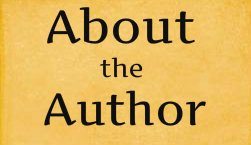 Follow: Website / Blog / Facebook / Goodreads /Twitter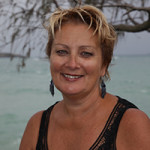 Annie Seaton lives near the beach on the mid-north coast of New South Wales. She is fulfilling her lifelong dream of writing and has been delighted to discover that readers love reading her stories as much as she loves writing them. Her career and studies spanned the education sector for most of her working life until she took up a full-time writing career. She is now published internationally in e-books across the romance genre, and in 2014 was voted Australian Author of the Year by romance readers in the AusRomToday.com Readers' Choice Awards.
In 2015 she was voted Best Established Author.Her first traditionally published print book, Kakadu Sunset, was shortlisted from Romantic Book of the Year in 2016. Each winter, Annie and her husband leave the beach to roam the remote areas of Australia for story ideas and research.