Pretty as a Peach by Juliette Poe ( Sawyer Bennett )-Promotion, Excerpt and Giveaways
Pre Order:Amazon.com / Amazon.ca / B&N / KOBO / ibooks / Google Play /
PRETTY AS A PEACH, the fourth installment of Juliette Poe's Sex & Sweet Tea series, is coming March 15! We're celebrating with a chance to win a SIGNED PAPERBACK & $10 AMAZON GIFT CARD!
Mainer Farms is steeped in family history, but it's also deep in debt from the effects of the ever-changing farming industry. Not about to let his family's legacy go under, Colt Mancinkus is willing to do anything he can to save the farm. 
Darby Culhane is the new farmer in Whynot, North Carolina, and she's proving to be quite the forbidden temptation for Colt. Darby isn't looking for anything but a fresh start, and she's got it all figured out. Get settled in? Check. Apply for the rural county grant? Check. Confrontation with the steaming mad, smoking hot local farmer? Well, that wasn't on the agenda. 
As pretty as she is sweet, Colt can't help but be drawn to Darby's…peaches. No really, she's a peach farmer. Get that mind out of the gutter, and get on down to the farm to see what happens when circumstances force Colt and Darby to team up. They may just find that the peach trees aren't the only things in bloom.
** All of the books in the Sex & Sweet Tea series can be read as standalones, but if you'd like to see where it all began, download Ain't He Precious? (Sex & Sweet Tea, Book #1) for #FREE: http://juliettepoe.com/bookstore/aint-he-precious/ **
Linnie and I trudge up the stairs hand in hand. She chatters away about fishing and pesters me about going to look for chickens. I help her get undressed and slip her nightgown over her head. Linnie crawls into bed, grabs her favorite stuffed animal, which is a beaten-up old brown bear she's had since she was a baby. She tucks it in close and turns on her side, looking up at me. "Mom… are you going to kiss Colt tonight?" My jaw drops, and I stare aghast at my daughter. "Why would you ask something like that? You're only seven—what do you know about kissing?" Linnie rolls her eyes, meaning my daughter must know more than I give her credit for.Regardless, I shut the conversation down. I had indeed thought about kissing Colt before he left, but I don't want my daughter thinking about it. Pulling the covers up to her chin, I lean over and press my lips to her forehead. "You're far too young to worry about kissing." Linnie giggles. In a singsongy voice, she says "Mommy and Colt, sitting in a tree, K-I-S-S-I-N-G." Standing up straight, I give my daughter a chastising look, but turn away from her before I start laughing. I walk to her doorway and before I turn the light off, I glance back at her. She's so precious laying there staring at me with a sweet smile on her face and a heart full of love. "Good night, baby." "Good night, Mom," she says. "I love you." "I love you, too."


Follow: Goodreads / Facebook / Twitter / Instagram
Juliette Poe is the sweet and swoony alter ego of New York Times Best Selling author, Sawyer Bennett.
A fun-loving southern girl, Juliette knows the allure of sweet tea, small towns, and long summer nights, that some of the best dates end sitting on the front porch swing, and that family is top priority. She brings love in the south to life in her debut series, Sex & Sweet Tea.
When Juliette isn't delivering the sweetest kind of romance, she's teaching her southern belle daughter the fine art of fishing, the importance of wearing Chucks, and the endless possibilities of a vivid imagination.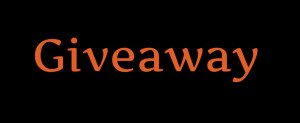 There are TWO (2) ways to WIN
Juliette Poe is graciously offering a Kindle copy of PRETTY AS A PEACH  to ONE (1) lucky commenter at The Reading Cafe.
1. If you have not previously registered at The Reading Cafe, please register by using the log-in at the top of the page (side bar) or by using one of the social log-ins.
NOTE: If you are having difficulty commenting after logging onto the site, please refresh the page (at the top of your computer).
2. If you are using a social log-in, please post your email address with your comment.
3. Follow Juliette Poe on Facebook.
4. LIKE us on FACEBOOK and then click GET NOTIFICATION under 'liked' for an additional entry.
5. LIKE us on Twitter for an additional entry.
6. Please FOLLOW us on GOODREADS for an additional entry.
7. Please follow The Reading Cafe on Tumblr
8. Giveaway is open to anyone able to accept a direct-to- Kindle copy from Amazon and the author.
9. Giveaway runs from February 17-21, 2018

PRETTY AS A PEACH, the fourth installment of Juliette Poe's Sex & Sweet Tea series, is coming March 15! We're celebrating with a chance to win a SIGNED PAPERBACK & $10 AMAZON GIFT CARD!
NOTE: The Reading Cafe is NOT responsible for the rafflecopter giveaway. If you have any questions, please contact the author.
Entering to win is easy as pie! THREE WAYS TO ENTER here —–> http://bit.ly/PrettyPeach_GA1