UNDER PRESSURE (Body Armor #1) by Lori Foster-Review and Excerpt Tour
UNDER PRESSURE
Body Armor #1
by Lori Foster
Release Date: January 24, 2017
Genre: adult, contemporary, romantic, suspense
Amazon * Kindle * Barnes & Noble * Nook * Book Depository
ABOUT THE BOOK: Release Date January 24, 2017
He can protect anything except his heart
Leese Phelps's road hasn't been an easy one, but it's brought him to the perfect job — working for the elite Body Armor security agency. And what his newest assignment lacks in size, she makes up for in fire and backbone. But being drawn to Catalina Nicholson is a dangerous complication, especially since it could be the very man who hired Leese who's threatening her.
What Catalina knows could get her killed. But who'd believe the sordid truth about her powerful stepfather? Beyond Leese's ripped body and brooding gaze is a man of impeccable honour. He's the last person she expects to trust — and the first who's ever made her feel safe. And he's the only one who can help her expose a deadly secret, if they can just stay alive long enough.
••••••••••
REVIEW: UNDER PRESSURE is the first installment in Lori Foster's contemporary, adult BODY ARMOR romantic, suspense series focusing on the men and women of the Body Armor Security Team. This is former MMA fighter Leese Phelps, and grade school art teacher Catalina Nicholson's story line. The BODY ARMOR series is a spin off from Lori Foster's MMA romance series ULTIMATE. Several of the Ultimate characters cross-over for cohesion and familiarity. You do not have to have read the previous series to understand or follow Body Armor.
Told from several third person points of view including Leese and Catalina UNDER PRESSURE focuses on Catalina Nicholson-a young woman on the run following an altercation with her step-father and several very powerful and dangerous men wherein our heroine discovers that life as she knows it is about to change. Enter Leese Phelps, a former MMA fighter, whose has been hired to protect our story line heroine from the people trying to destroy her life. What ensues is the building relationship between Leese and Catalina, and the search for the truth.
Catalina Nicholson grew up privileged-the stepdaughter to a man with power and wealth but a man with connections that have threatened her life-on the run, with no place to go our heroine literally falls into the arms of Leese Phelps, a man who will lose his heart to the woman he has been hired to protect.
The relationship between Leese and Catalina is quick to develop as our heroine is a woman who speaks her mind. Catalina wants Leese, even if for only one night, but the threats against Catalina have made life difficult for the people at Body Armor. Leese is a man trying to keep his distance from the woman that calls to his heart but Catalina is determined to make Leese her own. The $ex scenes are intimate and seductive without the use of over the top graphic sexual language and text.
We are introduced to Leese's boss and owner at Body Armor Sahara Silver, as well as former MMA fighter Justice Wallington. Several of the MMA fighters from Lori's ULTIMATE series cross over for familiarity and fun. The requisite evil has many faces including a man with political power and wealth.
UNDER PRESSURE is a story of romance, suspense, action and love. The premise is intriguing and intense; the characters are engaging, colorful and energetic; the romance is sensual and passionate. There are plenty lighthearted moments when the Ultimate fighters get together and reminisce about times past. UNDER PRESSURE is a thrilling and exiting adventure where one man must protect the woman that owns him body and soul.
Copy supplied by Netgalley
Reviewed by Sandy

"You do tempt me," she whispered, her smile in place. "I didn't realize it was mutual though."
"Now you do." And maybe she'd be more circum¬spect.
"Because I'm convenient?" she asked. "Or some¬what—" her expression pinched "—desperate?"
The uncertainty twisted his guts. He glanced at her mouth. "Because you're hot."
Her teeth bit into her bottom lip. "You really think so?"
Intuitively knowing she needed to hear it, he shared his thoughts. It wasn't in the best interest of his sanity, but he liked seeing her blush.
He especially liked the way she looked at him.
"You, lady, are sexiness in a very small, sweet pack¬age."
"Usually I'm told I'm too thin."
Leese slowly shook his head. "You have the right look and the right attitude to push all my buttons."
Gifting him with that cocky smile he admired, she opened her hands on his chest. "Mmm. I think I like that."
"What?"
"Pushing your buttons." Her fingers trailed up to his shoulders, then around his neck.
Leese started to lean down when Justice knocked again.
Cat froze, then panicked. "Oh my God. That's Jus¬tice, right? I forgot all about him!" She pushed against Leese, trying to slide free.
He wanted to groan.
In truth, he should thank Justice for keeping him from doing anything insane. "Shh. Take it easy." He rolled to the side of her and watched her shoot off the bed, then make a mad dash around to the bedroom.
Her ass looked really nice as she did so.
After scrubbing both hands over his face, Leese forced himself from the bed and went to the door. He peeked out first.
Justice stood there holding a tray with coffee and a basket of Danish pastries. Time to get the day started.
Past time to work through the puzzle of the current case: Catalina Nicholson.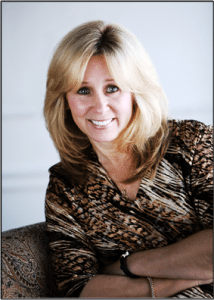 LORI FOSTER is a New York Times, USA TODAY and Publishers Weekly bestselling author of more than 55 titles, beloved for her contemporary romance novels revolving around alpha males and the women they fall for. Lori has been a recipient of the prestigious RT Book Reviews Career Achievement Award for Series Romantic Fantasy, and for Contemporary Romance. For more about Lori, visit her website at LoriFoster.com, or check out these online locations where she interacts with readers: Facebook.com/LoriFoster, Twitter.com/LoriLFoster, Goodreads and Pinterest.com/lorilfoster.
You can also sign up for her monthly newsletter at LoriFoster.com/Newsletter.