EVERY LITTLE THING (Hart's Boardwalk #2) by Samantha Young-Review and Giveaways
EVERY LITTLE THING
Hart's Boardwalk #2
by Samantha Young
Release Date: March 7, 2017
Genre: adult, contemporary, romance
Amazon.com / Amazon.ca / B&N / KOBO / BAM /
ABOUT THE BOOK: Release Date March 7, 2017
Hartwell, Delaware—the perfect place to get away from it all, and find what you never knew you needed…
Bailey Hartwell has many reasons to feel content—her successful business, a close circle of friends, and her steady boyfriend…even if their romance feels staid after ten years without a serious commitment. The only challenge in her life comes in the form of sexy businessman Vaughn Tremaine. She thinks the ex-New Yorker acts superior and that he considers her a small-town nobody. But when Bailey's blindsided by a betrayal, she's shocked to discover Vaughn is actually a decent guy.
Vaughn admires Bailey's free spirit, independence, and loyalty. As his passion for her has grown, his antagonism toward her has only worsened. Every little thing Bailey does seduces him. But when Vaughn's painful emotional past makes him walk away in fear he will hurt her, it opens an old wound in Bailey, and she uncharacteristically retreats.
Once Vaughn begins to realize he's made the biggest mistake of his life, he has no choice but to fight like he's never fought before to convince Bailey that the love they've found together only comes around once in a lifetime.
•••••••••
REVIEW: EVERY LITTLE THING is the second installment in Samantha Young's contemporary, adult HART'S BOARDWALK romance series focusing on the people and places of Hartwell, Delaware. This is thirty somethings hotelier Vaughn Tremaine, and inn owner Bailey Hartwell's story line. EVERY LITTLE THING can be read as a stand alone without any difficulty although I recommend reading the series in order as Vaughn and Bailey's story begins in book one THE ONE REAL THING.
Told from first person point of view (Bailey) and third person perspective (Vaughn) EVERY LITTLE THING looks at the frustrating love-hate relationship between competing hotel owners Bailey Hartwell, and Vaughn Tremaine in Hartwell Delaware. Bailey Hartwell is the proprietor and co-owner of the family heritage hotel; a descendent of the original town founders, but on going battles with a local developer –the Devlin family-find our heroine facing a break in and assault. Enter Vaughn Tremaine, the man Bailey has lusted after for several years. What ensues is the acrimonious relationship between Vaughn and Bailey, the dissolutionment of a ten year relationship, and the ongoing heartbreak with every personal encounter.
Both Vaughn and Bailey battle demons from the past: rejection, jealousy, betrayal and heartbreak have hardened each of our leading characters but none more so than Vaughn Tremaine-a billionaire hotelier who refuses to accept that marriage and love are part of his future.
The relationship between Vaughn and Bailey is tempestuous at best. The back and forth, love-hate, antagonizing exchanges are frustrating but the sexual energy is palpable and not easy to ignore. The other characters struggle with the hostile communication and interactions between Vaughn and Bailey-an emotional exchange between two people afraid to admit their attraction and desire for one another….in this my enjoyment of the story line faltered with their belligerent and combative attitudes and immature emotional mindsets. The $ex scenes are intimate and seductive.
There is a large secondary and supporting cast of characters including the introduction of Bailey's prodigal sister Vanessa-a spoiled, selfish, young woman apparently intent on destroying Bailey's life. Cooper Lawson and Jessica Huntington (The One Real Thing #1), as well as Cooper's sister Cat and her son Joey, Iris and Ira who own the local Italian eatery, Emery Saunders book store owner, Cooper's ex-wife Dana, and the embattled Devlin family return for the ongoing saga of the Hart's Boardwalk business association vs Ian, Stu and Jack Devlin. Dahlia McQuire, the shy and withdrawn local gift shop owner struggles with her attraction to Jack Devlin, a man who may or may not side with the Devlin clan.
EVERY LITTLE THING is a story of angst, heartbreak, mistakes and family. The premise is intense ; the characters are frustrating and challenging; the romance struggles with preconceived notions, and the back and forth immaturity of two people battling their own emotional demons.
Click HERE for Sandy's review of book one THE ONE REAL THING
Copy supplied by the publisher from Netgalley
Reviewed by Sandy


About the author: Samantha Young is the New York Times and USA Today bestselling author of the On Dublin Street series, including Moonlight on Nightingale Way, Echoes of Scotland Street, and Fall from India Place, as well as the standalone novel Hero. She resides in Scotland.
Website Facebook Twitter Instagram

There are TWO (2) ways to win !!
GIVEAWAY #1
The Reading Cafe and Samantha's publisher are offering a paper copy of EVERY LITTLE THING to ONE (1) lucky commenter at The Reading Cafe.
1. If you have not previously registered at The Reading Cafe, please register by using the log-in at the top of the page (side bar) or by using one of the social log-ins.
NOTE: If you are having difficulty commenting after logging onto the site, please refresh the page (at the top of your computer).
2. If you are using a social log-in, please post your email address with your comment.
3. Follow Samantha Young on Facebook.
4. LIKE us on FACEBOOK and then click GET NOTIFICATION under 'liked' for an additional entry.
5. LIKE us on Twitter for an additional entry.
6. Please FOLLOW us on GOODREADS for an additional entry.
7. Please follow The Reading Cafe on Tumblr
8. Giveaway is open to USA only
9. Giveaway runs from March 10-14, 2017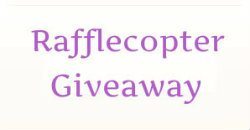 NOTE: The Reading Cafe is NOT responsible for the rafflecopter giveaway. If you have any questions, please contact the publisher.
The Rafflecopter Giveaway is open INTERNATIONALLY