KISS MARRY KILL (Iron Clad Security #1) by Sidney Halston-Review, Book Tour & Giveaway

KISS MARRY KILL
Iron Clad Security #1
by Sidney Halston
Genre: adult, contemporary, romantic, suspense
Release Date: March 28, 2017
Amazon.com / Amazon.ca / B&N / KOBO / BAM / ITUNES
ABOUT THE BOOK: Release Date March 28, 2017
Five years ago they fell in love after one whirlwind summer. Now she's an internationally famous musician and he's officially out of the military, but when their worlds collide, can they keep things strictly professional? Sweet, thrilling, emotional, and sexy, fall in love with Megan and Jax in USA Today bestseller Sidney Halston's Kiss Marry Kill.
He's been chasing a memory . . .
It was just supposed to be a regular Thursday afternoon…and then he saw her. Sitting in seat L214, one seat over from his at the baseball game, right next to her douche of a soon-to-be-ex-boyfriend. An impromptu kiss for the kiss cam, and Jax knew his life would never be the same. Five years and a tour in Afghanistan later, Jax is back stateside running his own private security firm, Iron-Clad, with his best friend. He isn't the man he used to be… but Megan isn't the sexy and sweet, though sheltered, twenty-two-year-old he left behind, either. And she's in trouble.
…but now they're on the run.
Megan Cruz has made something of herself. She's turned her dreams of pop stardom into a reality. But when a deadly stalker breaks into her home claiming to be her number-one fan, the only person she can turn to is the boy who got away. But Jax isn't the same carefree charmer who stole her heart, then broke it when he joined the military. This man is seductive, hard, guarded. And he'll do anything to protect what's his.
•••••••••••
REVIEW: KISS MARRY KILL is the first installment in Sidney Halston's contemporary, adult IRON CLAD SECURITY romantic, suspense series focusing on the men and women of Iron Clad Security. This is former Marine and owner of ICS Jackson 'Jax' Irons, and Grammy award winning singer Megan Cruz's story line.
Told from dual third person perspectives (Megan and Jax) KISS MARRY KILL focuses on the rekindling relationship between singer Megan Cruz, and security specialist Jax Irons. Five years earlier Megan and Jax spent four days together that would change their lives: Jax headed off to his second tour of Iraq, and Megan walked away from a potential law career and into the spotlight of stardom and fame. Fast forward to present day wherein Megan Cruz finds herself the victim of a stalker, and Jax Irons offers up himself as her personal bodyguard and protector. What ensues is the rekindling romance between Megan and Jax, and the hunt for a potential killer whose threats against Megan are becoming more dangerous and personal.
Jax has struggled with pain and PTSD since the attack on his team left our hero fighting for his life. Losing 7 of his men meant Jax took it personally that not everyone came home alive and well. For five years Jax has never forgotten about the woman that called to his heart but reconnecting with Megan would mean facing the truth about what he left behind. Megan Cruz is a world famous star; an award winning singer whose star rose to fame shortly after meeting the man who pushed her to go after what it was she wanted. Four days together changed the direction of her life, and she has never looked back.
The relationship between Jax and Megan is one of second chances. Five years since they last spoke their reconnection is powerful and strong but Jax knows that to protect the woman he loves he must remain professional until her stalker is caught. The $ex scenes are intimate, intense and seductive without the over the top sexually graphic language and text.
We are introduced to Jax's former Marine buddy Joey and his sister Annie as well as security agents Jason and Ben-all of whom are employees of Iron Clad Security; Megan's fellow band mates Taylor and Nelly; former band mate Tamara, as well as Megan's mother attorney Rose Cruz. Annie's story is next in Last First Kiss-August 2017.
KISS MARRY KILL is a story of romance and suspense; betrayal and revenge; second chances and falling in love. The premise is intoxicating; the characters are spirited and energetic; the romance is passionate, spicy and provocative. KISS MARRY KILL is an exciting and inspiring look at second chances and a happily ever after.
Copy supplied by Netgalley
Reviewed by Sandy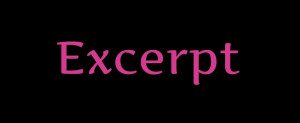 "Promise me, you'll be happy," he sang from the other side of the door. "Promise me, you'll always sing. Promise me you'll never settle . . ." He jiggled the door handle. "Meggy? Where are you, my little mouse?" he said in a sing-song voice, sounding nice enough. Soft enough.
Safe enough. But Megan Cruz knew better. The man trying to lure her out of her enormous walk-in closet was deranged. Megan huddled in a corner behind all of her cocktail dresses, her knees pushed up and a butcher knife in one of her trembling hands. Just waiting. Waiting for the cops to show up, or for Ryan to finally find her. If she could stop breathing, she would. Trying to stay perfectly still and utterly quiet was an impossible feat with her hands shaking so violently. Surely he could hear her fear from where he stood on the other side of the door. If he walked deep enough into the closet, the dresses that served as a barrier between them would not be sufficient to shield her. And the fact that he'd broken into her house in the middle of the night was a good indication that he did want to hurt her.
Twenty minutes earlier she had been sitting on her bed, completely immersed in writing some lyrics in her notebook, when she heard the sound of a window shattering downstairs. Her house may have been huge, but it wouldn't take long for whoever had broken in to find her, especially since her room was the first one up the grand staircase, even more obvious because of its huge double doors. Not about to sit and wait to find out if it was her stalker or a robber who had broken in, she immediately sent a text to her parents who lived close by, praying they'd understand the message: Break in. 911. Help! Then she silenced her phone and tucked it into her bra. She had also grabbed the enormous butcher knife she'd hid under mattress six months ago when Ryan had started sending her disturbing emails and letters.
At that time she'd thought he was just an overzealous fan and had worried she was being overly cautious, but now, as she cowered in fear, she realized how wrong she'd been. Megan actually held her breath when she heard the squeaky noise of the hinges of her closet door. He was inside now. Sweat dripped down her back and her heart pounded so loudly it seemed he had to have heard it. It felt as if it was going to physically come out of her chest, together with the sandwich she'd eaten a few hours ago. Peering under the hanging clothes she could see green
Converse sneakers moving closer to where she sat curled into a small ball, her arms around her knees.
"Oh Meggy, where are you? Sing for me, my naughty little mouse. Just one song. Just 'Promise Me,' that's my favorite."As he stepped closer, she tightened her grip on the knife.
"You're supposed to make your fans happy." His voice was louder and more agitated this time.
She could hear the fabric running through his fingers as he caressed her clothes, shifting the fragile curtain of dresses and shirts she was hiding behind.
"Oh, this is what you wore to the Grammys last month!" He pulled the dress out, and Megan tensed when a sliver of light cut through her hiding place. The small gap where the dress had hung made her more visible, and if he happened to look down he'd undoubtedly see her on the floor behind the rest of the clothes. She shut her eyes. "This is perfect. You can wear this when you sing for me at my house. Does anyone else know how much you love the chase, Meggy? Am I the only one that knows your secret? I have your new room all ready for you. We can play and sing all the time…It'll be so fun, Meggy."
His feet were moving slowly, as if he had all the time in the world. She could tell he was directly in front of her now by how close the sound of his heavy breathing was and by the way the rubber soles of his sneakers skidded against the wood floor. She shut her eyes harder and braced herself. She didn't need her eyes open to see him—the memory was burned into her brain. His face was unassuming and his body unimposing. White skin, rounded cheeks, kind-looking face, maybe even cute, if he wasn't a complete sociopath. He wasn't too thin or too large, not too tall, not too short. Just an ordinary-looking guy. One you would smile at in line for coffee or at the grocery store. The non-threatening Good Samaritan who helped you with your flat tire. Completely harmless, completely average, except for his eyes, gray eyes that were a bit too large and had a slight tilt upward, reminding her of a cat. Gray eyes that could be considered attractive if it weren't for the coldness behind them.
Megan didn't want to die looking into that coldness. She didn't want to die hiding in her closet, with the creepy man asking her to sing the song that was about the best four days of her entire life. The four days that also changed the course of her life. Ironic, she would potentially die thinking of those memories.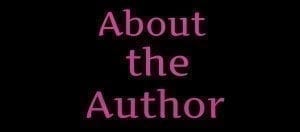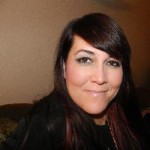 Sidney Halston lives her life by one simple rule: "Just do it." And that's exactly what she did. At the age of thirty, having never written anything other than a legal brief, she picked up a pen for the first time to pursue her dream of becoming an author. That first stroke sealed the deal, and she fell in love with writing. Halston lives in South Florida with her husband and children.
Facebook | Twitter | Website | GoodReads

NOTE: The Reading Cafe is NOT responsible for the rafflecopter giveaway. If you have any questions, please contact the tour provider.