KAYDEN/SIMON (Bayou Heat 21 & 22) by Alexandra Ivy and Laura Wright-Review and Book Tour
KAYDEN/SIMON
Bayou Heat 21 & 22
1001 Dark Nights
by Alexandra Ivy and Laura Wright
Release Date: August 9, 2016
Genre: adult, contemporary, paranormal, romance
Amazon.com / Amazon.ca / Amazon.uk /
ABOUT THE BOOK: Release Date August 9, 2016
ENEMY TO LOVER
Kayden is obsessed with revenge after his parents disappeared when he was just a cub. Now the gorgeous Hunter has discovered the man responsible for betraying them – Joshua Ford – and it's time for payback. Beginning with the kidnapping of Joshua's daughter, Bianca. But last thing he expects is to be confronted with the horrifying realization that Bianca is his mate. Will he put revenge before his chance for eternal happiness?
BEAUTY AND THE BEAST
Sexy male model, Simon refuses to give up his exciting life in New York City to return to the slow heat of the Wildlands. For a decade, many pantera have tried to capture the rogue Diplomat and bring him home, but all have failed. Now it's Tryst's turn. The hard, brilliant, and gorgeous, Hunter is the ultimate tracker. But can the admitted beast-girl of the Wildlands capture her prey without losing her heart in the process?
••••••••
REVIEW: KAYDEN/SIMON co-authored by Alexandra Ivy and Laura Wright is the latest installment in their contemporary, adult Bayou Heat paranormal romance novella series focusing on the Pantera shifters of the Wildlands of Louisiana. KAYDEN/ SIMON is also part of the multi-authored 1001 Dark Nights series.
____________
REVIEW: KAYDEN (Enemy to Lover) by Alexandra Ivy follows Kayden as he continues his hunt for the man that destroyed his life. Thinking his parents died years before in a plane crash Pantera Geek discovers that they were the victims of Joshua Ford-the man who has been experimenting with Pantera DNA for years. When Kayden sets out to kill the man that murdered his parents, he confronts Joshua Ford's daughter Bianca- a Pantera- and the woman who would one day  be his mate.
KAYDEN is a story about betrayal and revenge. One man's need to avenge the death of his parents, and one woman's desire to remain close to the man who has stolen her heart. The premise is enjoyable; the characters are animated; and the romance is a quick build to happily ever after.
••••••••••
REVIEW: SIMON (Beauty and the Beast) by Laura Wright focuses on Pantera Hunter Tryst- a shifter who prefers to remain in animal form but a woman whose recent assignment finds her coming face to face with male model and Pantera Suit Simon- a Pantera with a secret that keeps him distanced from the Wildlands of Louisiana, and Tryst's reluctant mate.
SIMON is a story of fractured family dynamics, discrimination and loss. The premise is heartbreaking; the characters are colorful and charismatic; the romance is passionate and fated.
KAYDEN/SIMON is another entertaining installment in the BAYOU HEAT paranormal series focusing on the puma shifter known as the Pantera. As the species struggles to remain hidden in the Wildlands, there are those whose sole purpose is to destroy that which they do not understand or fear about the unknown.
Copy supplied by the tour promoter
Reviewed by Sandy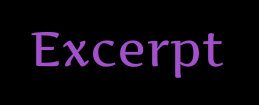 "Who's that?"
It took a minute for her to catch the sound of approaching footsteps. Yeesh. She'd thought that she had good hearing. This man must have the ears of a bat.
"I assume that it's Donald," she said.
Again he stiffened, his eyes flashing with a strange glow. "Your husband?"
She shook her head. Why was he so anxious to assume she was married?
"I don't have a husband," she said. "Donald's my bodyguard."
He stepped toward her, wrapping her in the warm scent of his skin. It was rich and musky, and it sent odd tingles through the center of her body.
"Why would you need a bodyguard?" he asked.
She sucked in a deep breath, the tantalizing musk making it difficult to think.
What was wrong with her?
"My father's a little overprotective," she admitted in distracted tones.
He studied her with an unnerving intensity. "Is he?"
"I suppose most father's feel the need to keep their daughters safe," she babbled.
"He must love you very much," he murmured.
Did he love her? It was the second time that night that Bianca found herself considering the question. And once again, she fiercely told herself that he must care for his only child. After all, he spent a fortune providing her with a comfortable home and plenty of food, plus an expensive education.
"I…yes, of course he does," she forced herself to say.
A sudden smile curled his lips. A smile that didn't reach his glowing eyes.
"Let's put that to the test."
She frowned. "What do you mean?"
"We're taking a trip together."
"What?" She took a hasty step back. "I'm not going anywhere with you."
His smile widened, revealing pearly white teeth. "It wasn't an invitation."
Fear returned, thundering through her as she tried to scramble away.
"No."
Moving forward, the stranger reached out to wrap his arms around her. Then, with fluid ease, he scooped her off her feet and headed toward the French doors.

Alexandra Ivy is the New York Times bestselling author of the Guardians of Eternity series, the Immortal Rogues series and the Sentinels.
Alexandra graduated from Truman University with a degree in theatre before deciding she preferred to bring her characters to life on paper rather than stage. She currently lives in Missouri with her extraordinarily patient husband and teenage sons.
Connect with Alexandra:
Website / Facebook / Twitter / Goodreads
Author of the Bestselling Mark of the Vampire series, Laura Wright spent the early years of her life immersed in the worlds of singing, acting and competitive ballroom dancing. But when she started writing, she knew she'd found her true calling. Laura lives in Los Angeles, California with her husband, two children, three dogs, two frogs and two fish. She's been thrice nominated for a Romantic Times Reviewer's Choice Award, and loves hearing from her readers.
Connect with Laura:
Website / Facebook / Twitter / Goodreads