MIDNIGHT VALENTINE by JT Geissinger-Review Tour
MIDNIGHT VALENTINE
by J. T. Geissinger
Release Date: February 6, 2018
Genre: adult, contemporary, stand alone, romance
Amazon.com / Amazon.ca / Amazon.uk / Amazon.au
Don't own a Kindle? Download the FREE Amazon Kindle App for your mobile device or pc
Add MIDNIGHT VALENTINE to Goodreads: http://bit.ly/2AgFYv5
About the book: Release Date February 6 2018
True love never dies.
Megan and Cassidy were childhood sweethearts who thought they would be together forever. Fate had other plans. Soon after they were married, Cass's life was tragically cut short. Still grieving her soul mate five years later, Megan moves to the small town of Seaside, Oregon, hoping to rebuild her life.
Her first night there, she meets the town recluse, Theo. Withdrawn, guarded, and mysteriously silent since a terrible accident left him scarred, Theo takes an instant and inexplicable dislike to Megan. But as their paths cross again and again, Megan becomes convinced there's more to Theo than meets the eye. When she discovers the reason for his silence, his nightmares, and especially his pointed dislike, Megan becomes convinced of something far more astonishing.
Is a second chance at a once-in-a-lifetime love possible, or is a broken heart the cruelest kind of liar?
••••
REVIEW: MIDNIGHT VALENTINE by J. T. Geissinger is a stand alone, romance story of second chances; of coincidence and discord; of life and death; of love transcending space, time and the inevitable crazy of déjà vu-been there, done that, and you don't know why.
Five years after the death of her beloved husband Cassidy, Megan Dunn moves from Phoenix Arizona in search of 'their something more'. Hoping to reopen the old Victorian Buttercup Inn in Seaside Oregon, Megan will come face to face with her future and quite possibly her past in the guise of a dark, brooding and heartbreakingly broken contractor who knows more about Megan's life than she could have ever imagined. Enter Theo Valentine, a scarred and selectively quiet man whose own life spiralled out of control five years earlier. What ensues is the back and forth, yin and yang between two people whose paths may have crossed in another life.
Megan Dunn does not understand why Theo Valentine took an instant dislike to her upon her arrival in Seaside Oregon. From outwards appearances Theo's disdain and hatred of our story line heroine hides a growing attraction and curiosity that embodies one man's interest and concern for a woman he has never met but knows everything about and more. While Megan desperately tries to get inside the head of the man with whom she is falling in love, Theo is unable to let go of the past insisting he is not worthy of second chances at life or love.
There is a large ensemble cast of secondary and supporting characters whose love for our story line hero is balanced by his own hatred of what was and what has become.
MIDNIGHT VALENTINE is fantastically brilliant and intelligent story of the mind, body and spirit's ability to hide and protect; to overcome the demons of the past. A tender, tragic and encouraging tale with a heartbreaking hero and sassy heroine who battle between head and heart in a fated dance meant to captivate the soul, and liberate the ghosts from the past. MIDNIGHT VALENTINE is a beautiful written and mesmorizing story of second chances, fate, coincidence and love.
Copy supplied for review
Reviewed by Sandy
Watch the trailer for MIDNIGHT VALENTINE: https://youtu.be/lsa1O9ytl9w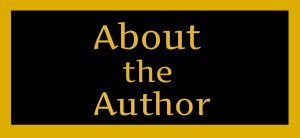 A former headhunter, J.T. Geissinger is the author of more than a dozen novels in contemporary romance, paranormal romance, and romantic suspense.
She is the recipient of the Prism Award for Best First Book, the Golden Quill Award for Best Paranormal/Urban Fantasy, and is a two-time finalist for the RITA® Award from the Romance Writers of America®. Her work has also finaled in the Booksellers' Best, National Readers' Choice, and Daphne du Maurier Awards.
Join her Facebook reader's group, Geissinger's Gang, to take part in weekly Wine Wednesday live chats and giveaways, find out more information about works in progress, have access to exclusive excerpts and contests, and get advance reader copies of her upcoming releases.
s Edge in June 2013, and Edge of Darkness in fall 2013. There are six books total planned for the series.
Connect with J.T.:
Website | Facebook | Twitter | Goodreads