Flame in the Dark by Faith Hunter – Review, Guest Post & Giveaway
Flame in the Dark
Soulwood series – Book #3
by Faith Hunter
Release Date: December 5, 2017
Amazon / B&N / Kobo / BAM / Book Depository
Description:
Nell Ingram has always known she was different. Since she was a child, she's been able to feel and channel ancient powers from deep within the earth. When she met Jane Yellowrock, her entire life changed, and she was recruited into PsyLED—the Homeland Security division that polices paranormals. But now her newly formed unit is about to take on its toughest case yet.
A powerful senator barely survives an assassination attempt that leaves many others dead—and the house he was visiting burns to the ground. Invisible to security cameras, the assassin literally disappears, and Nell's team is called in. As they track a killer they know is more—or less—than human, they unravel a web of dark intrigue and malevolent motives that tests them to their limits and beyond.
Description:
Flame in the Dark by Faith Hunter is the 3rd book in her Urban Fantasy Soulwood series. Though this is a spinoff from Hunter's wonderful Jane Yellowrock series, this is a totally different kind of storyline. 
Nell Ingram is our heroine, and in Flame in the Dark, we learn more about her powers.  Nell is now a member  (probie)of Psyled, a Homeland Security division that investigates paranormal cases.  Also on the PsyLED Eighteen team are two others we know from Jane Yellowrock, Rick LeFleur and Soul.  There are werewolves, witches, empaths, and even a dragon that work together.
Nell is now a more confident and stronger person, and knows she is not human, but does not know what she is.  Nell has an ability that allows her to feel and absorb the earth's powers, to heal her or fight off enemies. By the end of Flame in the Dark, we will know exactly what Nell is. 
At the start of Flame in the Dark, the PsyLED team is called on a case where a Senator and his family have been attacked.  The team senses a paranormal element in the attacks, but cannot determine who the target is, which they originally thought was vampires.  As more attempts and murders happen, it becomes apparent that the villains are pyro's, with the victims being burned.  Nell's unusual ability allows her to put her hands into the earth to scent, vision or feel strange and dark vibes of something very dark and dangerous.
What follows is an intense, exciting, gripping and violent tale, where Nell will find herself in bad situations that threaten her own life.  With people dying, she will have to go above and beyond to discover who and what is causing these horrific deaths. I was so engrossed into this story, I was unable to put the book down.  Flame in the Dark was very well written by Faith Hunter.
What I also enjoyed was the team camaraderie between Nell and her team, especially as they learn more of what she is, and try to help her.   We also get to know about Nell's younger sister, who is slowly developing the same kind of powers, which Nell wants to help her slowly learn to control.  But best of all, I loved the slow build budding romance between Occam and Nell, which we expect to become full blown in future books.
This is really a difficult review to do, as telling too much more would be spoilers.  I will say that besides being suspenseful and exciting, it was also amazing & wild to see what Nell can do.   There was so much more in this book (murder, strange fires, dark and horrific villains, and a fantastic cast of characters you enjoy the ride with), something you will need to read and find out. 
Reviewed by Barb
Copy provided by Publisher

I often get asked – when you write a novel, do you start with Characters or Plot? 
Every book is different, but with the Soulwood series it was character all the way! Well, that and the big question of all writers – What If?
Early on, I knew several things about Nell:
* that she would be a cult survivor
* a woman who loved a solitary existence, off the grid, in the hills near Knoxville.
* would become a member of a paranormal team of crime solvers
* that she would solve murders committed by paranormal means
After that it was a matter of deciding on each book what crime needs to be solved and what kind of paranormal creature committed the crime.
Nell—who she is, where she comes from, how she lives, who she loves—and a conflict idea for a story, or one of those unanswered "What If" questions, all have to come together for a book to work.
I always say (and please forgive the one "teachy" note in this post): Your main character has to have at least one great strength and at least one great weakness. The weaknesses make the conflict worse, the strengths and developing strengths save the main character and resolve the plot. This is called the marriage of character development and plot conflict. (End of teachy stuff.)
In Nell's case, she is a polygamous cult survivor in a modern day alternate reality who starts out the series trusting no one and no thing, living off the grid and making a living as a farmer. She is in danger every day by the members of the cult who want her back inside so they can get her farm and who would then burn her at the stake as a witch because she is a paranormal being. Nell lives in danger. That danger and the fact that she knows so little about the modern world are her main weaknesses.
Her strengths are her individuality, her ability to adapt and survive, and her fearlessness when it comes to protecting other potential escapees from the cult. These women include her sisters, and half-sisters. Her adaptability means that when she is asked to join a law enforcement team to hunt down criminals, she is able to take her strengths and merge in to the team.
All memorable characters have these strengths and weaknesses , and if a reader analyzes the characters, each and every one will grow through the weaknesses, as well as rely on their strengths. The character becomes a friend as you read. I hope you'll take a chance on Nell.
Faith Hunter
www.faithhunter.net
https://www.facebook.com/#!/official.faith.hunter
Twitter at @HunterFaith

Faith Hunter is the New York Times bestselling author of the Jane Yellowrock series, including Cold Reign, Shadow Rites, Dark Heir, and Broken Soul; the Soulwood series,
set in the world of Jane Yellowrock, including Curse on the Land and Blood of the Earth; and the Rogue Mage series, including Host, Seraphs, and Bloodring.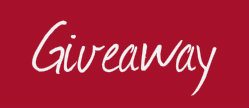 Faith's publisher  is offering a paper copy of FLAME IN THE DARK to ONE (1) lucky commenter at The Reading Cafe
1. If you have not previously registered at The Reading Cafe, please register by using the log-in at the top of the page (side bar) or by using one of the social log-ins.
NOTE: If you are having difficulty commenting after logging onto the site, please refresh the page at the top of your computer
2. If you are using a social log-in, please post your email address with your comment.
3. Please LIKE us on FACEBOOK and click GET NOTIFICATIONS
4. Please FOLLOW us on Twitter for an additional entry.
5. Please FOLLOW us on GOODREADS for an additional entry.
6. Follow FAITH HUNTER on Facebook.
7. Giveaway is open USA only
8. Giveaway runs from December 6 – 10, 2017