The Way You Bite by Zoe Forward – Review & Giveaway
Amazon / B&N / Kobo / BAM / Book Depository
Description:
When King Werewolf shows up in veterinarian Vee Scarpa's ER, she's livid.
Her father, North American head honcho vampire, has threatened a chilling or else if she "accidentally" helped a wolf again, especially since they're at war. But she's tempted by the sexy wolf. And his deadly blood calls to her in a way that should set off warning bells…
A promise to his brother in arms obliges Lexan Dimitrov to rescue the aristocrat vampire before her family discovers her secret—a secret Vee herself isn't even aware of. What he didn't expect was to find her sexy-as-hell. He's not into vamps, yet the inescapable heat building between them is a delicious temptation guaranteed to end in total disaster.
Review:

The Way You Bite by Zoe Forward is the 1st book in her new paranormal series.  The Way You Bite is a fantastic start, and I can't wait to find out what Zoe Forward has in store for us in this series. 
Vee Scarpa, our heroine, is a veterinarian and a vampire.  Vee is independent and even though her father is a master vampire, she is determined to live how she wants.  When at her emergency clinic, a man brings in a wolf, which is really a werewolf, Vee is not happy.  Since there are bad feelings between the vampires and werewolves, she does not want to be in the middle.  She does not like the werewolves, since one killed her mother.   But since the wolf is injured, the doctor in her treats him. What she discovers is that the injured wolf is Lexan, our hero and the King of the werewolves.
When Vee gives in to help him, Lexan feels an immediate attraction to her. Lexan knows the truth about Vee, which would change her life forever.  However, he does know that she may not take well to the news he eventually will have to tell her. 
Vee leaves to attend a family wedding, and to her disgust her father is forcing her to marry her arranged fiancée, a wealthy Euro vampire.    When she finds a way to escape, she finds herself saved by Lexan and his men; and in a short time Vee will also find herself attracted to the gorgeous and sexy Lexan.  What follows is an exciting, fun storyline that will bring both sides to war, with Vee the prize. Lexan and Vee's romance will heat up, with him determined to win her, and she knowing she is falling for him, but knowing there can be no future.  At least not until she learns that she is a mix of vampire and wolf; making her a rare commodity.  Lexan knows that she will have her first shift soon, and tries to stay with her at all times to help her through it. 
The Way You Bite was a very good story, with two warring species, and a couple that are meant for each other.  Lexan and Vee were simply a great couple, and sizzling hot.  I loved how Vee did her first shift, and was able to quickly accept this and use her new powers to help save them all; including revenge against those who truly killed her mother. 
The Way You Bite was a fun, exciting & captivating story, with a wonderful couple, great secondary characters, and nonstop action throughout.   I hope Zoe Forward will give us more of Lexan and Vee, as well as more from those sexy werewolves. 
Reviewed by Barb
Copy provided by Publisher

Zoe Forward is a hopeless romantic who can't decide between paranormal and contemporary romance. So, she writes both. When she's not typing at her laptop, she's tying on a karate belt for her son or cleaning up the newest pet mess from the menagerie that occupies her house. She's a small animal veterinarian caring for a wide range of furry creatures, although there has been the occasional hermit crab.
She's madly in love with her globe trotting conservation ecologist husband who plans to save all the big cats on the planet, and happiest when he returns to their home base.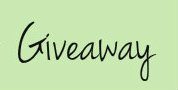 Zoe Forward is graciously offering a $25  Amazon Gift Card to ONE (1) lucky commenter at The Reading Cafe
1. If you have not previously registered at The Reading Cafe, please register by using the log-in at the top of the page (side bar) or by using one of the social log-ins.
NOTE: If you are having difficulty commenting after logging onto the site, please refresh the page at the top of your computer
2. If you are using a social log-in, please post your email address with your comment.
3. Please LIKE us on FACEBOOK and click GET NOTIFICATIONS
4. Please FOLLOW us on Twitter for an additional entry.
5. Please FOLLOW us on GOODREADS for an additional entry.
6. Follow ZOE FORWARD  on Facebook.
7. Giveaway is open to USA/Canada only
8. Giveaway runs from July 9 to July 13, 2017
Save