Vision in Silver by Anne Bishop – Review, Interview and Giveaway
Amazon / Barnes & Noble / Kobo / The Book Depository / BAM
Description:
The Others freed the cassandra sangue to protect the blood prophets from exploitation, not realizing their actions would have dire consequences. Now the fragile seers are in greater danger than ever before—both from their own weaknesses and from those who seek to control their divinations for wicked purposes. In desperate need of answers, Simon Wolfgard, a shape-shifter leader among the Others, has no choice but to enlist blood prophet Meg Corbyn's help, regardless of the risks she faces by aiding him.
Meg is still deep in the throes of her addiction to the euphoria she feels when she cuts and speaks prophecy. She knows each slice of her blade tempts death. But Others and humans alike need answers, and her visions may be Simon's only hope of ending the conflict.
For the shadows of war are deepening across the Atlantik, and the prejudice of a fanatic faction is threatening to bring the battle right to Meg and Simon's doorstep…
 Review:
Vision in Silver by Anne Bishop is the 3rd book in her wonderful The Others fantasy series. As most of you already know, I am a huge fan of Anne Bishop, having read all of her books, and loving them all. When I started reading The Others with the first book, Written in Red, I had thought this was a different type of story and I immediately fell in love with this series. There is no question in my mind, whatever she writes, Bishop is such a master storyteller as she brilliantly continues this wonderful world building in Vision in Silver.
To give you a brief refresher, The Others is a story about the terra indigene (non humans, such as wolves, crows, vampires, elementals, grizzlies, etc) who control most of the world, and the humans, both good and bad who live in lands that the Others allow them to live on. Meg is our heroine of this series, as now in the 3rd book, she is fully a member of the terra indigene, even if she is human. Meg is a blood prophet ( cassandra sangue) who is very valuable, as when she cuts herself, she sees the future. The Others have come to care very much for "our Meg", and will go to all lengths to protect her from the evil that wants to use the blood prophets to their own gain. In the last book, Murder of Crows, most of the young blood prophets were rescued and send to different areas to gradually get them used to living in freedom. But this is not an easy process, as they are all mentally challenged to see the world as it is, having been shut down all their lives, with just offering up prophecy that is asked of them.
In Vision in Silver this is escalated, as there is a huge threat that will not only threaten the lives of the blood prophets, but also the Others. A group called Humans First and Last (HFL), has been inciting humans with lies, and using force for them to stop serving the Others, or they will put them out of business if they don't comply. They also want the blood prophets for themselves, blaming things that go wrong on the terra indigene, thereby turning humans against them.
Simon, the leader of the lakeside pack, is determined to help the blood prophets with Meg's help, as she is a trailblazer, who will teach them how to survive in the open world. The human police force that we have come to know from previous books have worked closely with Simon, and the rest of the pack to stop the violence. The humans labeled as wolf lovers (those helping Meg, Simon and the others), must leave town and move to the courtyard run by the terra indigene.
What follows is an exciting storyline from start to finish, which finds Meg trying to control her own compulsions to cut herself, and learning how to control it to be able to help her fellow Cassandra sanguine. Lt. Mongomery plays a big part, as his little girl surprisingly arrives to the Courtyard with hidden secrets that will eventually reveal the real villains behind this plot to hurt the Others. But most of all, it is Simon, and his entire pack that must face the evil threats, and rise up to fight them, which will put Simon's life in danger. It is Meg, whose prophecy will help them all.
In between, all this intense action, is the continued sweet relationship that slowly grows between Simon and Meg. Simon is the alpha wolf, the leader of the pack of non-humans, but it is Meg, the sweet girl, who has won all their hearts, as she opens the door for the Others to learn to live with humans. There is no relationship between Meg and Simon…not yet. But it is so beautifully done, how much they each care about each other, as each passing day goes on.
Anna Bishop continues to wow me with her fabulous world building, and storytelling that is flawless with each book. Bishop has also created some of the best characters in this fantastic world, such as Simon, Meg, Sam, Nathan, Tess, Vlad, Henry, Merri, Monty and even little Skippy. Make no mistake, this is not a romance, but a fascinating, fun, tense and exciting story, in a complex world. I loved every moment of Vision in Silver, and have grown to love so many of the non-human characters that make up The Others. Bravo, Anne Bishop, you never cease to amaze me. If you have not started this series, it is time to do so. A great series that is not to be missed.
Reviewed by Barb
Copy provided by Publisher

Hi, Anne. We are excited to have you back with us again at The Reading Cafe,to discuss your new release "Vision In Sliver", as well as to give us an update as to what else you may be working on.
TRC: You have just released your 3rd book in The Others series. For those of our members who have not read this series, can you give us a description of the premise of The Others?
Anne: The Others novels take place on an alternate Earth where the earth natives, the supernatural beings known as the Others, have always been the dominant predators, evolving with the world. Humans, while inventive and clever, are nowhere near the top of the food chain and have to deal with the Others for all the natural resources they need. The appearance of Meg Corbyn, a blood prophet who has run away from her controller, adds to the ever-present tension between species in the city of Lakeside. Meg's presence is the pebble that starts the avalanche of changes in Lakeside, and the question, more and more, becomes who is going to survive those changes.
TRC:   Congratulations on Murder of the Crows being nominated for the 2014 RT (Romantic Times) Reviewer's Choice Award in the Urban Fantasy Worldbuilding category. It must be gratifying to receive another nomination for this wonderful series?
Anne: I'm thrilled to receive another nomination for a Reviewer's Choice Award. It's especially flattering that it is for the worldbuilding category because this world, being not-quite-Earth, requires selecting the right blend of details to make the impossible things seem perfectly reasonable.
TRC:  Vision in Silver is being released today. Can you please give us a brief description of the book?
Anne: The Others freed the blood prophets to protect the girls from exploitation, not realizing their actions would have dire consequences for many of the girls–and would also open a door to freedom for another young prophet. While Meg Corbyn and Simon Wolfgard search for a way to help more of these girls survive, Lieutenant Montgomery has to unravel the mystery of why his young daughter has arrived in Lakeside alone. And all their lives, and the future of Lakeside, are threatened by a fanatic faction of humans who have a connection to the growing war across the Atlantik.
TRC:  When we last talked to you on how many books you were planning on this series, you were still in discussion on this.   Have you decided how many books you will be doing in the series? I hope a lot, as I do not want to leave the world of The Others.
Anne:  I know there will be five. After that, it will depend on whether or not the characters have more to say.
TRC:  What challenges or difficulties do you encounter writing this series?
Anne:  The fun of the series is writing from the point of view of characters who are not remotely human in the way they think and feel and act. The challenges are making decisions about details–like what kind of service weapon does Monty use versus Burke, and how much do I need to know about bison–so that there are enough details for the story to feel real without bogging it down. And there is geography and figuring out who is living where and how that would convert (approximately) to an actual map because we have another location in Vision in Silver.
TRC:  When not writing, what do you do to relax?
Anne:  In the winter, I watch movies, listen to music, do yoga, indulge in recreational reading. In warmer months, I spend a lot of time in the garden. Gardens are instant gratification–you spend thirty minutes weeding and you can see the results.
TRC:  Would you like to share with us what you are currently working on, and what you may have upcoming in 2015/2016?
Anne:  I just turned in Book 4 in the series and will start working on Book 5 very soon. That will take me through March 2016.
TRC:  Would you like to add anything else?
Anne:  I'd like to thank all the readers who have joined me on this adventure. I'm having a lot of fun writing these stories, and I hope you're having just as much fun reading them.
Thank you, Anne for giving us an update on Vision in Silver, as well as what we can look forward to in the future.   It was a pleasure having you visit us again.
If you want to learn more about Anne, you can find her at the following links:
Website / Facebook /  Facebook Courtyard / Goodreads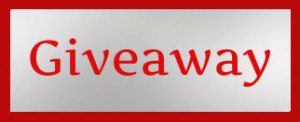 Anne is graciously offering a paper copy of the first two books in The Others series, WRITTEN IN RED & MURDER OF CROWS to TWO (2) lucky commenters at The Reading Cafe.
1. If you have not previously registered at The Reading Cafe, please register by using the log-in at the top of the page (side bar) or by using one of the social log-ins.
2. If you are using a social log-in, please post your email address with your comment.
3. Please LIKE us on FACEBOOK and click GET NOTIFICATIONS
4. Please FOLLOW us on Twitter for an additional entry.
5. Please FOLLOW us on GOODREADS for an additional entry.
6. Please LIKE us on TSU for an additional entry.
7. Follow ANNE BISHOP  on Facebook.
8. Giveaway is open to USA only.
9. Giveaway runs from March 3 -8, 2015