LIPS CLOSE TO MINE (Wherever You Go #2) by Robin Bielman-Review Tour and Giveaway
LIPS CLOSE TO MINE
Wherever You Go #2
by Robin Bielman
Release Date: November 20, 2017
Genre: adult, contemporary, erotic, romance
Amazon.com / Amazon.ca / B&N / KOBO / Chapters Indigo / ibooks /
ABOUT THE BOOK: Release Date November 20 2017
I wasn't supposed to see Levi Pierce ever again. A few months ago, he charmed the pants off me and we spent one incredible night together.
End of story.
Only it wasn't. Pretty soon everywhere I turn, I see him. Our best friends are dating. My mother mistakenly—and happily—thinks he's my plus-one to my cousin's wedding. And he's the guy I have to work with on the most important job opportunity of my life.
Here's my problem: I like Levi. I like his killer smile and his dreamboat eyes and definitely the way he makes me feel in bed. But I've sworn off relationships. So when the sexual tension reaches epic proportions and we fall back into bed together, I tell myself it's temporary. When I start to feel more, I tell myself it's over.
Only Levi isn't a forget-it kind of guy. When his lips are close to mine and he swears he's always wanted me, my defenses disappear. But some things in life just aren't meant to be.
Or are they?
•••••••••••
REVIEW: LIPS CLOSE TO MINE is the second instalment in Robin Bielman's contemporary, adult WHEREVER YOU GO erotic, romance series. This is photographer and cameraman Levi Pierce, and twenty three year old Harper McKinney's story line. LIPS CLOSE TO MINE can be read as a stand alone without any difficulty. Any important information from the previous story line is revealed where necessary.
Told from dual first person perspectives (Levi and Harper) LIPS CLOSE TO MINE follows the building relationship between photographer and cameraman Levi Pierce, and Harper McKinney, a woman struggling with ghosts from the past. Harper and Levi were childhood friends but somewhere along the way, they grew up and went in opposite directions. Several months earlier Harper and Levi reconnected for a sexy one-night stand, a night neither one is willing to forget…but Harper doesn't do relationships, and Levi's heart was destroyed by a previous love. A chance to work together brings Levi and Harper back into one anothers radar, and the proverbial sparks continue to fly. What ensues is the rebuilding friendship and relationship between Levi and Harper, and the potential fall out when Levi's past comes looking for a second chance, and Harper's darkened memories continue to plague her days and nights.
Harper McKinney struggles with a direction in life. An Olympic swimming career that was sidelined by an accident and loss finds our heroine aimlessly searching for that one thing to bring her back on line. Levi Pierce battles between his head and his heart-a heart that begins to beat for our story line heroine but a heart destroyed by a previous love.
The relationship between Harper and Levi is one of second chances, of a sort, between childhood friends who reconnect following a one-night stand; whose roommates, best friends and siblings are all interconnected making for some uneasy moments in the palpable sexual attraction between our story line couple. The $ex scenes are intimate, seductive and passionate without the use of over the top, sexually graphic language and text.
There is a large ensemble cast of secondary and supporting characters including Mateo and Teague (Talk British to Me #1), as well as a large number of acquaintances, friends and family-extended or otherwise, Harper's old swim coach Brad Halloran, and Levi's roommate Elliott.
LIPS CLOSE TO MINE is a story of friendship and love; memories and loss; forgiveness and moving forward with moments of humor and fun, conflict and tears. The premise is sexy, edgy and impassioned; the characters are colorful and charismatic; the romance is heartwarming and emotional. LIPS CLOSE TO MINE reveals the tortured secrets of two people who have loved and loss but are willing to take a second chance on love-once again.
Reading Order and Previous Reviews
Talk British to Me
Lips Close To Mine
Copy supplied by the publisher
Reviewed by Sandy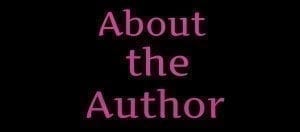 Robin Bielman
USA Today Bestselling Author Robin Bielman lives in Southern California with her high school sweetheart husband, two sons, and one crazy-cute dog who loves to chew on everyone's socks. When not attached to her laptop, she can almost always be found with her nose in a book. She also likes to run, hike, eat cupcakes, and dip her toes in the ocean. Writing is a dream come true, and she still pinches herself to be sure it's real.
Places to find Robin Bielman:
Website /Facebook /Twitter /Goodreads/

NOTE: The Reading Cafe is NOT responsible for the rafflecopter giveaway. If you have any questions, please contact the tour operator.