Taming Me (Cover to Covers 5) by Alexandrea Weis-Review and Book Tour
Taming Me
Cover to Covers 5
by Alexandrea Weis
Genre: adult, contemporary, erotic, romance
Release Date: February 2, 2015
Amazon.com / Barnes and Noble /
TAMING ME (Cover to Covers 5) by Alexandrea Weis
ABOUT THE BOOK: Release Date February 2, 2015
Lexie Palmer is a writer in search of the perfect story.
When a case of mistaken identity introduces her to the charismatic dominant, Garrett Hughes, she discovers her salvation. In hopes of penning an accurate portrayal of the BDSM lifestyle, Garrett agrees to educate Lexie.
She eagerly places herself in Garret's capable hands, but what starts out as just business with the sexy Mr. Hughes takes a turn toward the unexpected.
Soon, Lexie becomes immersed in his world, and finds Garret taking control of her life. Her experiences with Garrett may be providing wonderful material for her book, but how far is she willing to go to for her story?
Lexie Palmer is about to get a lesson in submission that she will never forget.
Taming Me falls in the Cover to Covers tie In Series but is a stand alone.
•••••••••••••••••••
REVIEW: TAMING ME is the fifth installment in Alexandrea Weis's contemporary, adult Cover to Covers erotic romance series. This is architect Garrett Hughes and romance author Alexandra 'Lexie' Palmer's story. Each book in the series can be read as a stand alone as the storylines are not connected but tie in together through the first book in the series Cover to Covers.
Told from first person point of view (Lexie) the storyline finds Lexie in desperate need of ideas for her next story. When her agent suggests switching up the heat factor into something more erotic like BDSM, Lexie finds herself at a loss. Enter Garrett Hughes-a Dom who offers Lexie the experience of a lifetime-first hand information and an up close and personal venture into the secret life of BDSM.
Lexie is a feisty, aggressive, dominant heroine who has issues with people (especially men) trying to control her life. There is nothing submissive about Lexie's personality and when requested to play the role, the abhorrent nature of submission is foreign and unwelcome. Lexie's future as a writer is dependent upon the success of her next story and Garrett is her ticket into the world of domination and submission. There is a fine line between alpha female and b*tch, and in this Lexie's acerbic personality and character traits tread a dangerous line. She is not an easy character to love.
Garrett is a Dom who is willing to take responsibility for Lexie's training but teaching Lexie to submit is nothing short of a disaster. He is a man who commands respect and submission, and Lexie is quite possibly the worst candidate for the lifestyle. There are moments of exasperation and frustration for a man who is desperate to show Lexie the truth, and in the end, he discovers that he has 'bitten off more than he can chew'. He is falling in love with a woman who is unlike anyone he has ever known.
The secondary and supporting characters include many of the BDSM lifestyle members including the all knowing Empress Mabel, and Garrett's friend and fellow club member Colin. We are introduced to Lexie's agent, a man who, although is not the most generous with compliments, knows that for Lexie to succeed she must push her writing in another direction; and Lexie's mother Lily-a woman of experience and the thorn in Lexie's side.
TAMING ME looks at the 'darker' side of the BDSM lifestyle. This is not the romanticized version of the Dom/sub relationship but a stormier and dangerous look at a life choice; a choice most people will never accept. The scenarios felt accurate; genuine and sincere. The premise is informative and definitive. TAMING ME is also a love story about two people who fall in love while fighting their attraction and need for one another. If you can get past Lexie's personality quirks, TAMING ME is a compelling and seductive read.
Copy supplied by the author.
Reviewed by Sandy
Cover to Covers
by Alexandrea Weis
Genre: contemporary, adult, romance
Release Date: February 1, 2014
Amazon.com / Amazon.ca / Amazon.uk/ Barnes and Noble / The Book Depository
A man driven by his desires.
Tyler Moore is considered cold, ruthless, and determined to get everything he wants. CEO of a flourishing oil company, he thrives on order and never gives up control to anyone.
The woman from his past.
Monique Delome has left her unhappy past behind to pursue her dream of becoming a writer. Love is something she believes is better suited to the pages of her novels and not meant for real life.
Whether in the boardroom or the bedroom, Tyler Moore is always in charge. But when Monique Delome walks back into his life, everything changes. A successful romance author, all the sexy leading men Monique writes about strangely remind everyone of Tyler. Intrigued, Tyler sets out to seduce the one woman he could never forget. Soon Tyler gets more than he bargained for, and his grip on his well-ordered life is turned upside down.
Tyler Moore is about to find out what happens when a romantic tale jumps from the pages and comes to life between the sheets.
________________
THE RIDING MASTER
by Alexandrea Weis
Release Date April 26, 2014
Amazon.com / Amazon.ca / Amazon.uk/ Barnes and Noble / The Book Depository
A woman finding her way.
After a devastating divorce, an emotionally skittish Rayne Masterson swears off men and vows to devote her life to her passion, horses.
A man with insatiable desires.
Trent Newbury is an expert rider who is arrogant, brash, and has a ruthless reputation for getting any woman he desires.
As the new riding master at Southland Stables, Trent is eager to make sure all of his riders are the best they can be. But when he meets Rayne, he takes a special interest in taming the beautiful woman's stubborn nature. Slowly and deliberately, he weakens her defenses with his charm and beguiling good looks. And just when he thinks he has won Rayne's trust, his philandering past threatens to pull them apart.
She thought no man could ever touch her heart, until she met…The Riding Master.
____________________
The Bondage Club
by Alexandrea Weis
Genre: adult, contemporary, erotic romance
Release Date: July 29, 2014
Amazon.com / Amazon.ca / Amazon.uk/ Barnes and Noble /
A man looking for a new beginning.
Hunter Donovan is a writer who dreamed of penning the great American novel but settled for a job running the family business, Donovan Books. Trapped publishing other people's stories, Hunter buries his frustrations in vodka and an endless parade of one-night stands.
A woman with a secret.
Cary Anderson is the perky, petite, and staunchly determined editor who is well versed in erotica fiction. But Cary has a kinky side that she is struggling to keep hidden from the world.
Fed up with dwindling sales, Hunter hopes to breathe new life into his publishing house by breaking into the risqué world of erotica. He hires Cary to rescue his company and she is keen to show her new boss everything she knows. But what starts out as a lesson in sexual fiction turns into an unexpected roller coaster ride of disastrous romantic encounters. And just when Cary helps stir Hunter's creative voice, he uncovers the truth about her wicked ways.
Some ties that bind can cut right to the heart in…The Bondage Club
______________________
That Night With You
by Alexandrea Weis
Genre: adult, contemporary, erotic romance
Release Date: November 2, 2014
 Amazon.com / Amazon.ca / Amazon.uk/ Barnes and Noble
THAT NIGHT WITH YOU by Alexandrea Weis
ABOUT THE BOOK: Release Date November 2, 2014
Madison Barnett spent one-night with a stranger that changed her life forever.
But when she takes a job at Parr and Associates as their newest architect, Madison has no idea that the stranger she has spent five years trying to forget is about to walk right back into her life. And what she hoped would be a fresh start turns into a perplexing dilemma.
Soon Madison's life is sent into a tailspin as she tries to juggle the demands of her controlling boss, Hayden Parr, with her persistent desires for her long lost sexy stranger.
Then, just when she thinks all hope is lost, everything changes.
Madison embarks on an education in the art of pleasure that began five years ago in the bed of the man who captured her heart. But there is one little catch…
When fantasies become reality, passion can turn addictive in…That Night with You.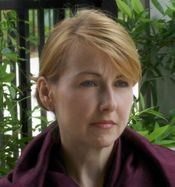 FOLLOW: Goodreads / Website/ Facebook/ Twitter
Alexandrea Weis is an advanced practice registered nurse who was born and raised in New Orleans. Having been brought up in the motion picture industry, she learned to tell stories from a different perspective and began writing at the age of eight. Infusing the rich tapestry of her hometown into her award-winning novels, she believes that creating vivid characters makes a story memorable. A permitted/certified wildlife rehabber with the Louisiana Wildlife and Fisheries, Weis rescues orphaned and injured wildlife. She lives with her husband and pets in New Orleans.
NOTE: The Reading Cafe is NOT responsible for the rafflecopter giveaway. If you have any questions, please contact the tour provider.
Giveaway: 2 – Swag Packs, 2 – Signed Paperback Copies of Taming Me, 2 – eCopies of Taming Me (INT)
a Rafflecopter giveaway