TESSA EVER AFTER (Caged in Winter #2) by Brighton Walsh-Review, book tour and Giveaway
Tessa Ever After
Caged in Winter #2
by Brighton Walsh
Genre: new adult, contemporary, romance
Release Date: May 5, 2015
Amazon.com / Amazon.ca / B&N / KOBO / The Book Depository
ABOUT THE BOOK: Release Date May 5, 2015
Jason's been living (and loving) the rich playboy lifestyle for five years, but now his parents are pressuring him to get involved in the family business. The last thing he wants is another obligation, but when his best friend moves out of state and asks Jason to look after his sister, he can't just say no.
Tessa had to grow up way too soon. After dealing with the aftermath of her parents' deaths, then becoming a teenage mom, she knows the meaning of responsibility. Which is why, at twenty-two, she's looking for so much more than a party boy. She's looking for someone who can stand by her and her daughter…forever.
A relationship between them is doomed from the start, but who says they can't have a little fun? But as Jason gets closer to Tessa—and her daughter—fun starts to turn into something else… Something Jason's not sure he's ready for.
•••••••••••••
REVIEW: TESSA EVER AFTER is the second installment in Brighton Walsh's contemporary, new adult Caged in Winter romance series. This is graduate student Jason Montgomery, and Tessa Maxwell's storyline. Jason is Cade Maxwell's best friend; Tessa is Cade's sister; Cade we met in book one CAGED IN WINTER. Although TESSA EVER AFTER is the second installment in the series, it can be read as a stand alone without any difficulty.
The premise follows the friends to lovers relationship between single mother (to Haley) Tessa Maxwell, and Jason Montgomery. Following Cade's move to Chicago, Jason became Tessa's protector and guardian which soon escalated into something more. Jason doesn't do relationships –he is more of the one night stand variety- and Tessa rarely dates as she is responsible for her five year old daughter. When Jason spies Tessa on one of her rare date nights out, he knows it is time to claim Tessa as his own.
The relationship between Tessa and Jason is one of immediate attraction; there is plenty of sexual chemistry between our leading couple, and the push and pull of 'do we or don't we'. Tessa has loved Jason for as long as she can remember but Jason is her big brother's best friend and Jason considers Tessa off limits. The more Jason insists on friendship, the more their attraction to one another grows but Tessa has watched Jason's parade of women for years, and in this, she doesn't want to be another statistic. Our hero Jason has fallen in love with Tessa, and with it comes the love of a five year old girl who likes playing princess and tea parties. Cade's over protective big brother complex takes over when he threatens Jason if any harm comes to his little sister, but Tessa reassures her brother, that she is no longer the naïve little girl who needs protection. The $ex scenes are intimate and erotic-Jason likes to talk dirty in the bedroom.
The colorful cast of secondary and supporting characters include Tessa's best friend Paige; Cade and Winter from book one; as well as their mutual friend Adam, whose own life is about to implode. We are introduced to Jason's parents- a couple whose control over their son's life matches Jason's need to escape his ascribed future-there is no fun when your entire life has been mapped out by those in charge.
TESSA EVER AFTER is a delightful and intoxicating storyline. There are moments of heartbreak and misunderstanding; passion and love. Brighton Walsh has the ability to seduce the reader into a compelling and addicting storyline with a happily ever after. The premise is engaging; the characters charismatic and real. If you are a fan of the new adult genre, you will not be disappointed.
Copy supplied by the publisher through Netgalley.
Reviewed by Sandy
Caged In Winter
by Brighton Walsh
Genre: new adult, contemporary, romance
Release Date:
November 4, 2014
Click HERE for Sandy's review of CAGED IN WINTER
Amazon.com / Amazon.ca / Amazon.uk/ Barnes and Noble / KOBO / The Book Depository
CAGED IN WINTER by Brighton Walsh
ABOUT THE BOOK: ReleaseDate November 4, 2014
Aspiring chef Cade Maxwell is immediately, viscerally attracted to Winter Jacobson. But it's not her mouthwatering curves he's drawn to—it's the strange emptiness in her eyes. When Cade saves her from a drunken customer with grabby hands, he's shocked at her response
Winter doesn't need Cade's help. After a lifetime of getting by on her own, she's happy to rely on herself. She's exactly seventy-six days away from graduating college, and if she can hold it together that long, she'll finally be able to rise above the crappy hand she was dealt.
But now, every time she turns around, Cade is there, ready to push her, smile at her, distract her from her plans. Winter knows she can't afford to open up—especially to a man she's terrified to actually want.

TRC: Hi Brighton and welcome to The Reading Café!
Brighton: Hi there! Thanks for having me!
TRC: We would like to start with some background information. Would you please tell us something about yourself?
Brighton: Let's see…I spent almost ten years as a professional photographer before I went full time with this author gig. I have two kids who drive me crazy and whom I love to pieces. I like to drive too fast and swear too much. And I've never met a piece of cake I didn't like.
TRC: TESSA EVER AFTER is book two in your CAGED IN WINTER New Adult romance series. Would you please tell us something about the premise?
Brighton: Sure! TEA is the story of a strong-willed single mom who struggles to find her Happily Ever After and instead finds herself in lust with Mr. Wrong—a charming playboy who happens to be her brother's best friend.
TRC: Will Cade and Winter (Caged in Winter #1) make an appearance in the storyline?
Brighton: Yes! Both Cade and Winter play a part in Tessa's book, though Cade definitely plays more of a role. Readers will get to see him in all his older brother protectiveness.
TRC: What challenges or difficulties (research, logistics, background) did you encounter writing this particular story? the series?
Brighton: For TEA, the biggest challenge was making Jason's character work for the book after I'd already boxed him in a bit in CiW. I had to twist things a little regarding his family business, but it all worked in the end. The hardest thing in the series would be just that: that it's a series and not being able to go back and edit earlier books to make things work when you get further along is the hardest.
TRC: How do you keep the plot unpredictable without sacrificing content and believability?
Brighton: I think this is totally a unique reader experience, because what one reader believes is predictable, the other views as surprising. I don't set out to make things unpredictable when I'm writing, but I do set out to make a unique story for my characters, and I let them lead.
TRC: Thank you Brighton for taking the time to answer our questions.
Brighton: Thanks so much for having me!


Follow: Goodreads /Website /Twitter /Facebook
Brighton Walsh spent nearly a decade as a professional photographer before deciding to take her storytelling in a different direction and reconnect with her first love: writing. When she's not pounding away at the keyboard, she's probably either reading or shopping—maybe even both at once. She lives in the Midwest with her husband and two children. Visit her online at brightonwalsh.com.

There are TWO (2) ways to WIN !!
Berkley Publishing and The Reading Cafe are offering a paper copy of TESSA EVER AFTER to ONE (1) lucky commenter at The Reading Cafe.
1. If you have not previously registered at The Reading Cafe, please register by using the log-in at the top of the page (side bar) or by using one of the social log-ins.
2. If you are using a social log-in, please post your email address with your comment.
3. Please LIKE and Follow Brighton Walsh on Facebook
4. LIKE us on FACEBOOK and then click GET NOTIFICATION under 'liked' for an additional entry.
5. LIKE us on Twitter for an additional entry.
6. Please FOLLOW us on GOODREADS for an additional entry.
7. Please FOLLOW us on TSU for an additional entry.
8. Giveaway open to USA only
9. Giveaway runs from May 9 to 13, 2015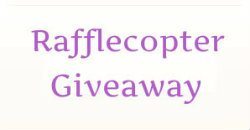 NOTE: The Reading Cafe is NOT responsible for the rafflecopter giveaway. If you have any questions, please contact the tour provider.