THE ART OF SINNING (Sinful Suitors #1) by Sabrina Jeffries-Review and  PreOrder Campaign

Amazon.com / Amazon.ca / B&N / KOBO / The Book Depository
ABOUT THE BOOK: Release Date July 21, 2015
American artist Jeremy Keane refuses to return home and take over his father's business. He'd much rather sample bevvies of beauties abroad, in search of a model for the provocative masterpiece he's driven to paint. When he meets Lady Yvette Barlow at a London wedding, he realizes she's perfect for his work—and determines to capture the young heiress's defiant spirit and breathtaking sensuality on canvas.
No stranger to scandal, Yvette agrees to be Keane's subject—in exchange for his help gaining entry to the city's brothels he knows intimately, so she can track a missing woman and solve a family mystery. But when their practical partnership leads to lessons in the art of sinning, can they find a bold and lasting love?
••••••••••••••••
REVIEW: THE ART OF SINNING is the first installment in Sabrina Jeffries Sinful Suitors historical romance series-a spin off from her 'The Duke's Men series'. This is American artist Jeremy Keane, and Lady Yvette Barlow's storyline. You do not have to have read The Duke's Men series to understand the premise. Jeremy Keane was first introduced to the reader in Sabrina's How The Scoundrel Seduces and any important information from the previous series is revealed where necessary.
Told from dual third person perspectives THE ART OF SINNING follows Jeremy Keane, in London, as he searches for his latest muse finding the perfect model in attendance at Dominick Manton (If The Viscount Falls –The Duke's Men #4) and Lady Jane's wedding. Yvette Barlow is a statuesque English Lady whose beauty beckons Jeremy like a moth to a flame. But convincing Yvette and her brother that his request is anything but a ruse will take some work especially when Jeremy has a reputation as a rogue and a painter of 'women of ill repute.' When Yvette makes Jeremy a counter offer in the hopes that he will assist in locating someone close, Jeremy considers rethinking his deal when he is forced to take Yvette on a journey to the seedy part of town.
Jeremy has a secret, one that he holds close to his heart, and in this, Jeremy refuses to let himself fall in love. As his relationship with Yvette builds, so too does his need to run, but he is determined to complete his latest work, in the hopes of securing a position at a prestigious London gallery. When the truth is finally revealed, Jeremy comes to the realization that perhaps everything was not as it had appeared to be.
The relationship between Yvette and Jeremy is one of immediate attraction but Jeremy continues to hold himself back in the hopes of keeping secret his past sins, and his shame and grief; in this he occasionally presents as cold and uncaring. As Yvette wars with her desires, her position in society is threatened if the truth about what it is she and Jeremy have planned were ever to come to light. Yvette is a strong, historical heroine who knows what she wants, and she is determined to get the answers even if it means putting her reputation in jeopardy. Like most historical romances, the $ex scenes are tempered with historical descriptions and prose. Lady Yvette is a virgin, as per her standing in life, and Jeremy must take Yvette under his wing to explore the passion of a sexual relationship.
Several characters from Sabrina's THE DUKE'S MEN series cross over for cohesion and familiarity including Tristan Bonnaud, and Jeremy's cousin Zoe Keane (How The Scoundrel Seduces-The Duke's Men #3), as well as the cameo appearance of Dom and Lady Jane. We are also introduced to Yvette's long suffering brother Earl Edwin Blakeborough, and her best friend Clarissa and brother Warren Knightford whose own desire for Yvette has gone unanswered. By way of mention, Yvette and Edwin's brother Samuel plays an active role through previous misdeeds and dealings. Jeremy's American mother and sister Amanda are determined to bring Jeremy back home but Amanda may have found a reason to stay in England. As with Sabrina's The Duke's Men series and its' Manton Investigations, there is perhaps another Club association in the making within the Sinful Suitors series.
THE ART OF SINNING is a wonderful introduction to Sabrina Jeffries's new Sinful Suitors historical romance series. There are moments of heartbreak and sorrow; pleasure and passion; romance and love. Jeremy believes he is damaged and broken, while Yvette struggles with a past mistake finding it difficult to accept the attention of any man. The characters are engaging, animated and sometimes amusing; the premise seductive and intriguing. There is a happily ever after with the potential for another love relationship building within the family.
Copy supplied by the publisher and Netgalley
Reviewed by Sandy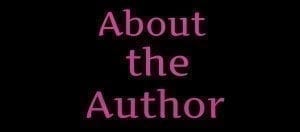 FOLLOW Sabrina at : Website / Goodreads / Twitter/ Facebook / Pinterest
Raised amidst the rubber plantations in Thailand by missionary parents, Sabrina Jeffries has earned numerous placements on the New York Times and USA Today lists with Regency historicals that readers savor for her trademark sexy blend of witty dialogue and enterprising characters. It's no accident she has been dubbed "The Queen of the Sexy Regency Romance."
About that plantation business—living in the boonies of Thailand afforded Sabrina endless hours to read Jane Austen novels and other classics voraciously. Not surprisingly, back in the States, she went on to earn a doctorate in English literature from Tulane University—and a craving for Cajun food.
While Sabrina is at ease with refined academia types, she enjoys using her literary skills to pen novels of romantic fiction. She sold her first book in 1991 and has 38 published novels to her credit. Whenever she struggles with a plot point, she shuts off the computer and tackles a jigsaw puzzle, and before long, bingo! Problem solved. Another stress-reliever for the inventive author: creating her popular Will and Jane's Excellent Adventure comics. Displaying Sabrina's fine-tuned sense of humor, the comics feature a William Shakespeare caricature figure and a Jane Austen action figure.
Caffeine addict, Third Culture Kid, chocoholic, and popular novelist with more than eight million books in print, Jeffries defies labels. Her biting humor and simultaneous warmth endear her to her 25,000+ Facebook fans and Twitter and Pinterest followers. At home in front of a crowd—any crowd (no really, just hand over the microphone and get ready for some fun)—Jeffries is a sought-after speaker, as evidenced by her 2010 gig as emcee for the National Romance Writers of America's 30th Anniversary Awards Ceremony.
While Sabrina treks through remote locales in the name of research and rubs elbows in the big cities with other industry professionals, she says her favorite destination is home. She lives in Cary, North Carolina, with her two best guys—husband, Rene, and adult son, Nick, who has inspired her to actively champion the cause of autistic children.
Amazon.com / Amazon.ca / B&N / KOBO / The Book Depository
Sabrina Jeffries' Sinfully Fun Pre-Order Bonus!
You'll want more sinful romance after reading THE ART OF SINNING. Fortunately, Pocket Books has tucked a bonus into the back of Sabrina's July book-Chapter 1 of the April 2016 Sinful Suitors book, THE STUDY OF SEDUCTION.
But for even more sinning pleasure, pre-order THE ART OF SINNING by July 20 and receive Chapter 2 of Sinful Suitors Book 2, THE STUDY OF SEDUCTION.
Simply email your receipt or proof of purchase for THE ART OF SINNING to assistant2sabrinajeffries@yahoo.com by July 20, and a private link to Chapter 2 from THE STUDY OF SEDUCTION will be emailed to you by July 31.