The London Legends Series by Kat Latham-a review
PLAYING IT CLOSE
(London Legends #2)
by Kat Latham
Genre: contemporary, adult, romance
Amazon.com / Amazon.ca / Amazon.uk/ Barnes and Noble / KOBO /
ABOUT THE BOOK: January 14, 2014
Where do you go to escape everything when you're one of the most famous rugby players in the world? For Liam Callaghan, that place is a remote lodge on Venezuela's Caribbean coast. Perfect, except he doesn't exactly want to be alone with his thoughts. Enter Tess Chambers, the ultimate distraction.
Still reeling from a professional disaster that's made her all but unemployable, Tess understands the desire to move through life as somebody else. So when instantly recognizable Liam uses a fake name, she runs with it and creates a temporary new identity of her own.
Their time spent together in paradise is idyllic but brief—after one passionate night, Liam wakes up to find Tess gone. Returning to London, he's shocked to learn she's taken a job with his team's new sponsor. As the Legends' captain, he'll have to not only figure out how to work with the one woman who ever left him wanting more, but also convince her that their feelings in the present mean more than any lies they've told in the past
••••••••••••
REVIEW: PLAYING IT CLOSE is the second instalment in Kat Latham's contemporary, adult London Legends romance series focusing on the London Legends Rugby Team. This is team captain Liam Callaghan and Tess Chambers's storyline. The timeline runs parallel to the first instalment Knowing the Score but very little of the premise overlaps.
Liam and Tess will meet while on vacation in Venezuela but Tess's abrupt departure following a wild night of anonymous sex will leave Liam struggling with what has happened. Upon returning to England, Liam will discover that the company looking to back the London Legends rugby team is headed by Tess's cousin and Tess will become part of the team's PR. What follows is a series of misunderstandings and broken hearts when Liam believes that Tess had set him up all along. But Tess has had to endure months of humiliation following a disastrous revelation at work, and her connections with Liam will have to be kept under the radar.
The relationship between Liam and Tess begins as strangers in paradise but quickly moves to bitter exes following their reconnection. There is a definite attraction, one fueled by lust, sex and desire but betrayal and dissolution are first and foremost on Liam's mind. The sexual tension is palpable and you know that there is only one woman on Liam's mind. To get the girl back, Liam will learn that there is more to Tess than he could have possibly known. Tess has some major self esteem issues that drive part of her personality and her emotional fragility. Years of humiliation and a need to protect the man that she loves have led to a public breakdown that will push Liam away for the last time.
The secondary characters are colorful, believable and lend a little comic relief when necessary. The world building continues with the inclusion of the London Legends players as they strive to lead England to the World Rugby Championships.
PLAYING IT CLOSE is an engaging storyline about two people with issues of trust. Kat Latham pulls the reader into a provocative tale of seduction; an intense story about family and friends; and the drama of living your life in the public eye. It is a passionate story, sprinkled with a little humor and some heartbreaking discoveries, but in the end, another London Legends rugby player will find love and his happily ever after.
Copy supplied by the publisher.
Reviewed by Sandy
________________________
KNOWING THE SCORE
(London Legends #1)
by Kat Latham
Genre: contemporary, adult, romance
Amazon.com / Amazon.ca / Amazon.uk/ Barnes and Noble / KOBO /
About the book: Release Date August 2013
Rugby player Spencer Bailey is determined to win a spot on England's World Cup team. But with a month break before the selectors start watching him, he's eager to have fun with a woman who knows the score: the relationship will end when rugby season begins. The lovely American Caitlyn Sweeney seems perfect for the role of temporary lover, since her visa will run out soon anyway.
Caitlyn works for an international disaster relief organization and can handle the world's worst crises, but she flinches from her own. Her past has left her with a fear of intimacy so deep that she has trouble getting close to anyone—until she meets sexy Spencer. His hot body and easygoing nature are too much for even her to resist.
Neither Caitlyn nor Spencer expects to fall hard for each other. But with their relationship deadline approaching, the old rules of the game seem less important than before…until past secrets surface, challenging everything they thought they knew about each other.
REVIEW: KNOWING THE SCORE is the first instalment in Kat Latham's adult, contemporary London Legends romance series. This is rugby player Spencer Bailey and Caitlyn Sweeney's storyline. When Caitlyn saves an elderly gentleman who has suffered a heart attack in the London subway, she will eventually meet the most beautiful man she has ever seen. What Caitlyn doesn't know is that the gentleman's grandson is Spencer Bailey -one of the star players on London's world class rugby team and the man who would steal her heart.
The focus of the story is Caitlyn and Spencer's building relationship but a relationship that has only two to three months until it ends. Caitlyn is an American who is currently working in London with a disaster relief organization and her visa is about to expire but Caitlyn is a woman who has some major issues with intimacy and sex. Spencer promises to take things slow but in the end, Caitlyn is a woman who isn't sure exactly what it is she wants.
KNOWING THE SCORE is a storyline about a woman so traumatized by her past that she is afraid to let anyone into her heart, her mind or her body. In fact, she is so afraid of physical intimacy that she recoils at the mere touch of a hand. In this, much of the storyline finds Spencer trying to engage Caitlyn in the physical act of touching and Caitlyn struggling to let go of the past.
The characters were interesting in that they both had issues that needed to be addressed but Caitlyn's fears, although not necessarily unfounded, were a bit of a distraction throughout most of the story. She was a woman who ran from the things in her private life yet she went head first into a war torn area of Afghanistan where all women are at risk. In this, her character development was controversial and contradictory at times.
The storyline, as well as the relationship, were slow to build. When faced with her own choices Caitlyn never considered how it would affect Spencer and in this she was a difficult character to like. Spencer, as the hero, was not an innocent but he was far from an alpha male-he had patience beyond what should be expected; a loving relationship with his grandfather; and a dark mark in his past that once revealed will send Caitlyn running-once again. The misunderstandings could have been easily solved but Caitlyn did what she did best-she ran.
Written in third person POV, the writing style is simple. The premise takes the reader from London to Australia and Afghanistan. The storyline and premise were interesting but got lost in the heroine's issues and need to run. There were several high and low points and, a happily ever after but at times I wondered if everything was going to work out-in the end.
Copy supplied by the publisher.
Reviews by Sandy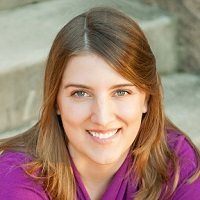 Kat Latham writes sexy contemporary romance, including the London Legends rugby series. She's a California girl who moved to Europe the day after graduating from UCLA, ditching her tank tops for raincoats. She spent several years teaching English in Prague followed by several more working for a humanitarian organization in London. She and her British husband now live in a small town in the rural Netherlands surrounded by miles and miles of green pasture, canals and Shetland ponies. Kat's slowly adjusting to life in a place where bicycles and cows seem to outnumber people.
With degrees in English lit and human rights, she loves stories that reflect the humor and emotion of real life. Kat's other career involves writing and editing for charities, and she's had the privilege of traveling to Kenya, Ethiopia and India to write about the heroic people helping their communities survive disasters.
You can usually find Kat on her blog (katlatham.com), Twitter (@KatrinaLatham) or Facebook (facebook.com/KatLathamRomance).