The Satyr's Curse II: The Reckoning by Alexandrea Weis-Reviews,Blog Tour and Giveaway
The Satyr's Curse II-The Reckoning
The Satyr's Curse
by Alexandrea Weis
Genre: adult, contemporary, paranormal, romance
Release Date: October 1, 2014
Amazon.com / Amazon.ca / Amazon.uk/ Barnes and Noble / KOBO / The Book Depository
ABOUT THE BOOK: Release Date October 1, 2014
Add THE SATYR'S CURSE II-The Reckoning to your GOODREADS shelf
Jazzmyn Livaudais is struggling to hold it together. With a continuously cranky baby, a rocky relationship with her fiancé, Kyle, and money getting tight at her restaurant, she's having trouble staying focused. But when the strange nightmares begin, Jazzmyn knows it can only mean one thing: Julian Devereau is back.
In order to protect her daughter and Kyle, Jazzmyn must keep Julian from his moment of reckoning. Will the satyr's curse be lifted, or will Jazzmyn find the strength to destroy Julian Devereau once and for all?
Some curses are never meant to be broken, and some desires are never meant to be undone.
Beware The Satyr's Curse.
••••••••••••••••••••••••
REVIEW: THE SATYR'S CURSE II: THE RECKONING is the second installment in Alexandrea Weis's adult, contemporary The Satyr's Curse paranormal series focusing on restaurant owner Jazzmyn Livaudais, and Julian Devereau-a man cursed to roam the earth as a Satyr ( to atone for the sins of the past) searching for the only woman to set him free. As Julian sets out to claim Jazzmyn Livaudais, he will discover that what he has been waiting for is not necessarily what he is going to get. The Satyr's Curse: The Reckoning advances the series approximately sixteen months and should be read after reading The Satyr's Curse Book 1.
The storyline focuses on two relationships-Jazzmyn and Kyle (her restaurant's head chef), as well as Jazzmyn and Julian. At the end of book one, Jazzmyn discovers she is pregnant. With Julian missing, Kyle's love for Jazzmyn continues to grow offering marriage, family and a happily ever after. But Julian's absence and unexplained connection to Jazzmyn continues to build a wall between our couple. With Julian's return, Jazzmyn finds herself torn between her needs and her wants.
The relationship between Jazz and Julian is one born out of necessity. Julian needs Jazzmyn to break the Satyr's curse-she is the only woman tied to his heart and his soul, but it is his past transgressions and sins that continually push at Jazzmyn's mind. If she is unable to accept everything he has done in the past, will she ever be able to accept the man into her life? And Jazzmyn must consider the safety of her daughter. Julian's connection to Jazzmyn's daughter cannot be ignored.
The love triangle between Jazz and the two men in her life is difficult to understand at times. Jazz's connection to Julian is one built on the supernatural-a compulsion and need brought about by a curse but his past his rife with death, destruction and betrayal. Their attraction to one another cannot be denied or ignored. Something about Julian pulls at Jazzmyn's heart. Kyle's presence in her life is one built upon a friendship but the love is lacking when Jazzmyn's heart is constantly pulled in another direction. In the end, I am not sure which man is the right one for Jazz or if one is the lesser of two evils. For all of his sins Julian's human side is just as fragile as any other man.
The world building continues with the inclusion of the sights and sounds, and the people of New Orleans. From voodoo priestesses to family and friends, the secondary characters add color, history and a background story that reveals the truth about what happened 150 years earlier.
THE SATYR'S CURSE is story of heartbreak and anguish; forgiveness and letting go; romance and love. Alexandrea Weis writes a provocative tale that compels you to question who would you choose if you were the Devil's savior?
Copy supplied by the author.
Reviewed by Sandy
____________________________
THE SATYR'S CURSE I
by Alexandrea Weis
Genre: adult, contemporary, paranormal
ebook .99¢ at Amazon- Amazon.com / Amazon.ca / Amazon.uk/ Barnes and Noble / KOBO / The Book Depository
ABOUT THE BOOK: Release Date May 30, 2013
Add THE SATYR'S CURSE (book 1) to your GOODREADS shelf.
Gruesome murders are rocking New Orleans.
But Jazzmyn Livaudais is too busy running her restaurant to pay attention to the sensational headlines. And when the charismatic Julian Devereau enters Jazzmyn's life, she becomes even more distracted by the handsome stranger.
Seduced by Julian's charm, Jazzmyn is swept up in a passionate romance. Then she learns the horrific truth about Julian and the murders. Cursed to an unending life where no woman can satisfy his lust and no wine can quench his thirst, Julian needs Jazzmyn's love to free him from his torment.
But Jazzmyn is in love with someone else. And Julian isn't very happy about it.
He vows to keep on killing until Jazzmyn submits to his will.
For Jazzmyn Livaudais the nightmare is just beginning.
No one can ever break The Satyr's Curse.
••••••••••••••••
REVIEW: THE SATYR'S CURSE is the first instalment in Alexandrea Weis's adult, contemporary, paranormal series of the same name. The focus of the storyline is a 150 year old voodoo curse placed upon Julian Devereau-a man who returns to New Orleans every forty years searching for the one woman who can break the spell. Enter Jazzmyn Livaudais-a local restaurant owner whose life is about to spiral out of control.
The storyline follows Julian's seduction of Jazzmyn Livaudais. Believing Jazzmyn is his salvation and the only person to break the magic spell that has cursed him for 150 years, Julian begins to weave his own spell of seduction but Jazzmyn may have feelings for another man. With Julian's good looks, his expensive clothing and his exotic cars, Jazzmyn is quickly pulled under Julian's spell. But it is the truth about his attraction and need for Jazzmyn that will find our heroine struggling with what needs to be done.
The relationship between Julian and Jazzmyn is one of immediate attraction to one another but one that has been manipulated by a curse. Julian needs Jazzmyn to set him free, and Jazzmyn is attracted to Julian's looks, personality and gentlemanly veneer. Throughout the storyline well meaning friends and family continue to warn Jazzmyn about Julian's dark and malevolent aura. Because of the curse, Julian's personality and physical build have been altered.
There is also the relationship between Jazzmyn and her head chef Kyle Baker. Former lovers and friends for a number of years, Kyle becomes suspicious of Julian's relationship with Jazzmyn and sets out to destroy any semblance of a building love. The love triangle aspect begins to take center stage when Jazzmyn is pulled between two men-neither one deserving –but both with an agenda. Jazzmyn's attraction and need for both men differs but her heart is unable to make a life long commitment.
The world building brings the reader onto the streets of New Orleans, behind the scenes of a busy restaurant, and up close with a fabled tale about a cursed man who has yet to atone for the sins of his past.
The secondary characters include Jazzmyn's colorful employees who add spice and entertainment to the storyline. We meet Ms. Helen, one of the kitchen staff, who knows a little more about voodoo magic and Julian Devereau than anyone should know. Julian's connection to Jazzmyn begins in the past but reveals itself in the present.
Alexandrea Weis invites you into her imagination and the entertaining world of the paranormal. The Satyr's Curse is a story of mystery, suspense, romance and passion, but it is also a dark and demonic tale of one man's need and desires for the woman he cannot control. The Satyr's Curse blends modern day New Orleans with the old world beliefs of voodoo curses and vengeful spells.
Reviewed by Sandy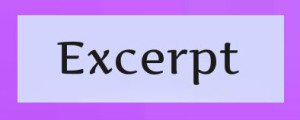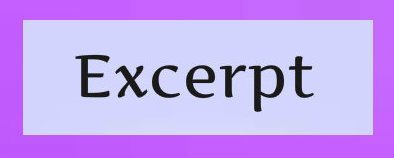 Jazzmyn darted through the tall cypress door and headed toward her daughter's bedroom. She hurried down the burgundy carpet, sick with the realization that Kyle had known all along about their daughter. Jazzmyn had only gotten a short glimpse of Jackie after the delivery, but the instant she had set eyes on the small bundle of dark curly hair presented to her by the nurse, she knew Kyle was not the father.
As she followed the loud crying down the hall, the disapproving gazes of long dead Livaudais relatives glared back at her from the portraits on the walls. It was as if she had let the family down and brought an unwanted element into their exclusive bloodline.
When she pushed the cypress door open to her daughter's room, she peeked in and found a small figure standing in her bright pink crib with tears streaming down her cherubic cheeks. Jazzmyn quickly strode across the white Oriental rug to her daughter's crib. After picking up the wailing child, Jazzmyn began humming to her, knowing that music always soothed her sad moods, just like her father. Kyle's words came back to her, and she fought back a surge of tears.
When Jackie began to settle down, Jazzmyn noticed something shiny clasped in her tiny hand. She reached for the object and gently pried it from Jackie's strong grip. Jazzmyn's heart fell to the floor when she saw the gold figurine of a satyr at the end of a gold chain in her hand.
"Where did you get this, Jacks?" Jazzmyn interrogated, knowing full well her daughter could not answer.
She gaped at the gold figurine in her hand and reflected back to the moment Julian had given it to her, and also to the night he had taken it away. Jazzmyn hugged her child, holding on as tightly as she could. With her heart galloping in her chest, Jazzmyn settled her daughter back down in her crib and gave her the white stuffed goat to placate her.
Grasping the figurine necklace, she bolted through the bedroom door and made her way down the wide oak staircase to the first floor. After punching the alarm code into the panel on the side of the front doors, she pulled the heavy leaded glass doors open and stepped into the warm summer night. She stood on the porch of her home and peered out into the quiet street beyond. Despite the early morning hour, the city of New Orleans hummed with activity. In the distance, she could hear the rumble of the trolley on nearby St. Charles Avenue, and the faint bustle of traffic on the adjacent streets.
"I know you're out there, you son of a bitch," Jazzmyn growled into the night. "Stay away from my daughter, Julian. You can't have her. You can never have her."
Jazzmyn thought she heard someone snickering from behind the thick oak trees that stood before her home. But then the wind picked up and rustled the branches on the trees, sounding almost the same as laughter.
She turned back to her front doors and stepped inside. As Jazzmyn slowly shut the doors, her eyes stay peeled on the red-bricked walkway that led from her house to the street. She imagined Julian's tall figure striding down that walkway as she had seen him do several times in the past. After closing the doors, she drove the deadbolt home and rested her forehead against the cool glass.
He was back. Jazzmyn could sense his presence and shuddered at the idea of seeing him again. When she turned from the doors, her eyes traveled up the wide oak staircase, with its twisting grapevine carved banister, to the second floor landing. She thought of Kyle and what to tell him, but she knew in the end she would say nothing. Ever since that night in Lafayette Cemetery Number One, when Julian's plans to lift his curse had been crushed, she had been waiting for this moment. It seemed the day Jazzmyn had been dreading had finally arrived. Julian Devereau was back for his moment of reckoning.

FOLLOW: Goodreads / Website/ Facebook/ Twitter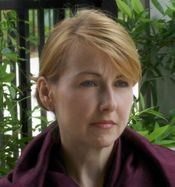 Alexandrea Weis is an advanced practice registered nurse who was born and raised in New Orleans. Her first novel, To My Senses, introduced readers to the world of Nicci Beauvoir and garnered numerous awards and rave reviews. Her popular second Nicci Beauvoir novel, Recovery, won the Gold Medal for best romantic suspense from The Reader's Favorite Book Awards 2011, and was named best Romantic Suspense novel by the Spring 2011 NABE Pinnacle Book Awards. Her fourth novel, Broken Wings, won best Contemporary Romance by the NABE Pinnacle Book Awards in 2012, was a Silver Medal winner in the ForeWord Magazine Book of the Year Awards for Romance, as well as a finalist in the Reader's Favorite Book Awards for Contemporary Romance for 2012. Her last novel, Acadian Waltz received honorable mention at the Readers' Favorite Book Awards for Best Contemporary Romance and was a Best Southern Fiction Finalist. A permitted wildlife rehabber with the Louisiana Wildlife and Fisheries, Weis rescues orphaned and injured wildlife. She lives with her husband and pets in New Orleans.

Alexandrea is graciously offering an ecopy of both THE SATYR'S CURSE (book 1) and THE SATYR'S CURSE: The Reckoning (book 2) to TWO (2) lucky commenters at The Reading Cafe.
2 winners will each receive an ecopy of books 1 & 2 in The Satyr's Curse series.
1. If you have not previously registered at The Reading Cafe, please register by using the log-in at the top of the page (side bar) or by using one of the social log-ins.
2. If you are using a social log-in, please post your email address with your comment.
3.Please  LIKE us on FACEBOOK and click get notifications.
4.Please  LIKE us on Twitter
5. Please LIKE us on GOODREADS 
6. Please LIKE Alexandrea Weis on Facebook.
7. Giveaway is open to INTERNATIONAL entries

8. Giveaway runs from October 7-11, 2014