The Unexpected Consequences of Love by Jill Mansell – Review, Spotlight, & Giveaway
Amazon | B&N | BAM | !ndigo | IndieBound | Kobo
Description:
Sophie has no interest in finding love. But what happens when love finds her?
Sophie Wells is a successful photographer with a focus on putting the past firmly behind her. When Josh Strachan returns to the seaside town of Cornwall from the States to run his family's hotel, he can't understand why the fun, sexy girl has zero interest in letting him-or any man for that matter-into her life. He also can't understand how he's been duped into employing Sophie's impulsive friend Tula, whose crush on him is decidedly unrequited. Both girls remain mum about the reasons behind Sophie's indifference to love. But that doesn't mean Josh is going to quit trying…
Review:
The Unexpected Consequences of Love by Jill Mansell is a sweet romance story, which much of it is more like a romantic comedy. The setting of the story takes place in a small town of St. Carys in Cornwall. Though we do have a main couple in this story, there are quite a few others that also have big side stories.
We meet Sophie, our heroine, who is a successful photographer, while she is taking pictures at the Mariscombe House.   This hotel is owned by Dot Strachan, a sweet older woman, who welcomes her grandson, Josh, who will help her run the hotel.
Josh immediately finds himself attracted to Sophie, but is rebuffed at every turn, when he tries to get her interest. He learns quickly from others, that Sophie has no interest in men, and refuses to become involved. Josh is determined to find out what in her past has caused this beautiful, charming and vivacious Sophie to swear off men.
While Josh does his own investigations, so much else is going on. Sophie's friend Tula loses her job and comes to St. Cary's to stay with Sophie. In a short time, Tula will get a job working at the hotel for Josh and Dot. Riley is Josh's best friend, and a fun loving womanizer, who finds himself falling for Tula. Of course, Tula is not interested in the handsome Riley, since she feels he is just a fun likeable guy who is a player with no responsibilities. She would much prefer someone like Josh. Unfortunately, no matter how hard Tula tries to win Josh over, he only has eyes for Sophie.
There is also a story between Dot, her ex-husband Lawrence and Antoine. It seems Lawrence left Dot years ago for Antoine's wife. Now with years passed, the wife is deceased, and Antoine comes back and begins to show interest in Dot, much to Lawrence's dismay, as he wants his ex-wife back.
As you can see, there are a number of storylines ongoing, with each of them having issues to open themselves up to love again. Sophie and Josh are the lead characters, and we learn why Sophie is the way she is. It will be up to Josh to show her that she needed to allow her growing feelings for him to rise, as her past was not what she thought it was.
This was a fun, sweet, and humorous story of very likable people, with each of couples having good storylines. I thought though at times it was a little cluttered going back and forth between all of them. However, I did enjoy the book, and if you like romantic comedies then The Unexpected Consequences of Love is perfect for you.
Reviewed by Barb
Copy provided by Publisher
"Nearly done… Oh, it's you." Turning, she glimpsed him in the doorway and straightened up. Nodding at Griff, she said, "Have you come to get him? He's shattered now. I've just finished the shoot."
"I know, I saw the family driving off. And I am sorry. Dot did warn me about the door-opening thing," Josh admitted. "I just forgot about it. Can I blame it on the jet lag?"
She gave him a look. "Only if you're a complete wuss. You've had a whole week to get over it."
Her eyes were bright and sparkling, silver-gray with very white whites. Her well-defined eyebrows were dark but tipped with gold and there was a smudge of mud on her left temple.
It wasn't an expression he'd ever thought of using before, but it occurred to him that she had joie de vivre.
"True." He dipped his head in acknowledgment. "All my own fault. So how did it go in the end?"
"Come over here and I'll show you." Leading the way across the room, she picked up her camera and began scrolling through the shots, starting with the half dozen or so pre-Griff originals, then on through the second stage of the shoot.
"These are great." Josh nodded at them, genuinely impressed. "So it ended up not being such a disaster after all."
"Thanks to me being a complete genius," she agreed happily. He liked her attitude. "What's your name?"
"Sophie."
"Hi, Sophie. I'm Josh."
"I know. Haven't you noticed everyone whispering about you since you've been back?"
"Not really. Well, maybe a bit. You don't take much notice after a while." He paused. "Do you have a business card?"
She took one from an envelope in the side pocket of her black canvas camera case and handed it over.
Sophie Wells Photography. Portraits, Weddings, Commercial was written in silver on a black background, along with her contact details. Josh noticed that as well as the bracelets on her left wrist there was a key attached to a plain silver bangle. He reached out and touched it briefly. "What's this for?"
"It's the key to my secret Swiss bank account." "Amazing. I didn't know Swiss banks used Yale locks."
A dimple appeared in her left cheek. "I started wearing it after I locked myself out of my flat three times in one week."
"Look," said Josh. "I still feel terrible about the photos." "No need. I told Emma I'd do them for free."
"But that means you're losing out. Which is even worse." Sophie shook her head. "They all like what we ended up doing instead. Emma's still happy to pay." "But their clothes…"
"They live on a farm. She says the mud'll come out in a boil wash." "But when I came back here with Griff, she was in tears."
"I know, but you weren't actually to blame for that. Relax," Sophie said cheerfully. "It's your lucky day. You're off the hook."
Women, he'd never understand them. Still, it was a positive result. Somewhat distracted by her eyelashes—were they also gold- tipped beneath the mascara?—Josh said, "Fine then. So long as you're sure. Can I ask you a personal question?"
"You can try."
He was charmed by her easy smile, playful humor, and feisty can-do attitude. Okay, and her body was pretty amazing too. "Are you single at the moment? Or seeing someone?"
If she were, he would have to say with good-natured regret, "Well, that's a real shame," and leave it at that.
"Me? Oh no, I'm not seeing anyone." Sophie shook her head. "Completely and utterly single, that's me."
Excellent. Enjoying her honesty, Josh said, "So would you like to come out for dinner with me one evening?"
"It would have to be an evening." Sophie nodded gravely. "Otherwise it wouldn't be dinner; it'd be breakfast or lunch."
"Definitely evening," he agreed. "We could do it tonight if you like." This is going so well.
"Oh, I can't."
"Yes, bit short notice. Friday, then? Or Saturday? You choose, whenever suits you best."
But even as he was saying it, Sophie was shaking her head. "Sorry, no… I mean, thanks for asking, but I can't meet you for dinner."
"Right." Taken aback, Josh said, "Not at all?" "No."
"Okay. That's fine." It wasn't remotely fine. What was going on? Did she have a small baby at home, or an elderly relative who couldn't be left unattended? "Am I allowed to ask why?"
Her eyes sparkled. "Oh dear, are you offended?" "Of course not," lied Josh.
Sophie gave him a who-are-you-kidding look. "I think you are. Don't be. I'm just pretty busy right now."
"So maybe in a couple weeks?" He couldn't quite believe he was still asking.
"Look, thanks again, but no thanks. I just don't really want to go out to dinner with…anyone."
Aaaand another knock-back.
"No problem." Josh wished he'd never started it. "Sorry."
He managed a rueful smile. "Hey, all I need is a few months for my ego to recover. I'll be fine."
"It's not you." Sophie's mouth was twitching. "It's me."
Okay, now she was making fun of him.
"Well, obviously," said Josh..

Jill Mansell lives with her partner and children in Bristol, and writes full time. Actually that's not true; she watches TV, eats fruit gums, admires the rugby players training in the sports field behind her house, and spends hours on the internet marvelling at how many other writers have blogs. Only when she's completely run out of displacement activities does she write.
Jill Mansell's books have sold over ten million copies and her titles include: Making your Mind up, Fast Friends, Good at Games, Sheer Mischief and Solo, among many others.
Connect with Jill Mansell:
                                                            Website | Facebook | Twitter | Goodreads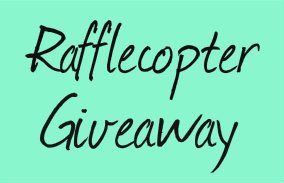 NOTE: The Reading Cafe is NOT responsible for the rafflecopter giveaway. If you have any questions, please contact the tour promoter.
Rafflecopter Giveaway for one Jill Mansell bundle:
(Giveaway open from January 26 – February 27)