TRIGGER (Circle of Justice #1) by L.P. Dover-Review and Release Blitz
TRIGGER
Circle of Justice #1
by L.P.Dover
Release Date: February 6, 2017
Genre: adult, contemporary, romantic suspense
ebook only 99¢ Amazon.com / Amazon.ca / B&N / KOBO / ibooks / Smashwords
ABOUT THE BOOK: Release Date February 6, 2017
A killer . . . that's what I am.
It's what I do.
It's what I live for.
I'm no longer the Preston Hale everyone knew. I left that life and the people in it a long time ago the second I made my first kill. I wasn't going to give in, but when I heard the screams there was no going back.
It triggered the pain, the need.
I knew what I had to do, and I did it well. But I never expected for Emma Turner – the only link to my past – to come back into my life.
She triggers a different emotion inside me, something I hadn't ever felt.
It's not a want to kill . . . but a need to CLAIM.
••••••••••
REVIEW: TRIGGER is the first installment in L.P. Dover's contemporary, adult CIRCLE OF JUSTICE romantic, suspense series. This is assassin for hire Preston Hale, and twenty seven year old PA Emma Turner's second chance story line.
Told from dual first person perspectives (Preston and Emma) TRIGGER focuses on betrayal, revenge, second chances and happily ever afters. Preston Hale is an assassin for hire; a professional hitman above the law who answers to a secret government agency known as the Circle of Justice, well aware of Preston's need for revenge. Years earlier, our hero lost everything and every one he had ever cared about; an unsolved murder that killed his mother and younger sister Cameron, leaving behind a heartbroken Preston and a father who never fully recovered. Meeting Emma Turner found Preston over protective and vigilant as it pertained to the woman that called to his heart but a woman he left behind when retribution became a part of his future and his blood. Fast forward eight years wherein Preston will come face to face with his past, and the cycle of murder and death begins anew. Enter Emma Turner, the woman Preston has never forgotten, and the woman who will become the target of a psychotic mind. What ensues is the rekindling romance between Preston and Emma; a copy cat killing with similarities to Cameron's murder; and the couple's search for the person responsible for the murder of Preston's sister and mom.
Preston Hale is a killing machine. He is a man who takes down the lowest of the low-the rapists, pedophiles and child molester, and a man who kills without a conscience or shame. Emma Turner is the PA for a wealthy businessman whose interests extend beyond contracts and deals. But when Emma's latest assignment brings her up close and personal with Preston Hale, our heroine will lose her heart to the man she has always loved. The $ex scenes are intimate and provocative.
We are introduced to Emma's boss, and Preston's handler Glenn Chandler of Chandler Enterprises, as well as his sons : eldest Wade, and twins Ian and Bryce; the housekeeper Mrs. Walker; and musician John Tallman. Emma's best friends Cliff and Andrea play secondary roles but have a close connection to Preston Hale. The requisite evil is a familiar face from the past.
The world building focuses on betrayal and retribution; on a rekindling love between two people torn apart by grief and an overwhelming need to avenge and protect. The guilt party is easily deduced once introduced into the story line premise.
TRIGGER is an emotional story line; a heartbreaking look at the devastating aftermath when a double homicide destroys a once, tight knit loving family. The premise is suspenseful and riveting; the characters are passionate and charismatic; the romance is a second chance at a happily ever after. L.P. Dover's TRIGGER is a dramatic story line of family, loss, retribution and revenge.
Copy supplied for review
Reviewed by Sandy

When I got downstairs to the dining room, Glenn and Wade were already there, speaking to each other in hushed tones by the large window. There were shiny plates on the table, with all sorts of silverware around them. Start from the outside and work your way in, was what I was told when it came to using the various forks and spoons. Give me just one of each and I'd be happy.
It wasn't long before Glenn noticed me at the door and the conversation ceased. "Emma, you look lovely tonight," he announced.
I smiled. "Thank you."
He beckoned me over to the table and Wade held out a seat for me. I sat down and he took the one on the right, while Glenn sat on my left at the head of the table. There was only one other place setting and it was across from me.
"Wine?" Glenn asked, holding up the bottle.
I nodded. "Sure."
He poured me a glass and I took a sip. It tasted like heaven, all fruity and crisp. It was so good I had to take another sip, and another, while we waited on the special guest. Not even a minute later, the dining room door opened and a man walked in. Only, he wasn't just anyone.
It'd been eight years and he'd surely changed, but there was no mistaking those gray eyes. His hair was the same light brown, and mussed up like all the guys did their hair these days. However, his body looked totally different. His cream colored, long-sleeve sweater hugged a set of muscular arms, and his face was more rugged, covered in a five o'clock shadow.
I almost choked on my wine. "Oh my God." Is it really him?
"Emma, are you okay?" Wade asked, his voice low.
"Yeah," I whispered. "I'm fine."
I waited for Preston to look at the table, and when his gaze finally caught mine, he paused for a slight second. In his face, I could see the friend I lost so long ago, but it vanished quickly.
Glenn and Wade both stood when Preston approached, and I shot up out of my seat, bumping the table with my jerky movements. Glenn grinned at me and then at Preston. "Preston Hale, I'd like you to meet Emma Turner. She's my assistant. Emma, this is Preston Hale, a close family friend. His father is one of my dearest friends."
Preston held out his hand and looked at me as if he'd never laid eyes on me before. "It's nice to meet you."
Was he being serious? I shook his hand and made sure to put a little extra squeeze in there for good measure. "Meet me? Surely, you remember who I am."
Glenn's eyes went wide. "Wait. You two already know each other?"
I nodded. "From college." I was about to add before he up and left without a trace, but thought better of it.
Glenn chuckled and smacked a hand on Preston's shoulder. "Well, isn't this a small world? You'll have to tell me some stories on this one." He nodded my way.
Preston's jaw clenched. "Can't. Don't remember her."
My mouth dropped open; it was like being punched in the gut and slapped in the face, all at the same time. No words would come out, so I sat there with a lump in my throat. In college, he'd been a close friend. I sang with him in his band, Silent Break. We connected on stage in a way I'd never felt with anyone. I cared about him, and had even been ready to take the next step in our relationship right before he up and disappeared. I never got to tell him how I felt. Now he looked at me as if I was a stranger.
The room fell silent. I wanted to say something, but I bit my tongue. It was going to be the longest dinner of my life.
BOOK TRAILER
Direct Link: https://www.youtube.com/watch?v=Y89BpvsPM3A
PLAY LIST
Direct Link: HERE
L.P. Dover: Website / Facebook / Twitter / Google+ Newsletter / Goodreads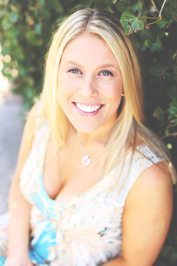 New York Times and USA Today Bestselling author, L.P. Dover, is a southern belle residing in North Carolina along with her husband and two beautiful girls. Before she even began her literary journey she worked in Periodontics enjoying the wonderment of dental surgeries.
Not only does she love to write, but she loves to play tennis, go on mountain hikes, white water rafting, and you can't forget the passion for singing. Her two number one fans expect a concert each and every night before bedtime and those songs usually consist of Christmas carols.
Aside from being a wife and mother, L.P. Dover has written countless novels including her Forever Fae series, the Second Chances series, the Gloves Off series, the Armed & Dangerous series, the Royal Shifters series, and her standalone novel, Love, Lies, and Deception. Her favorite genre to read is romantic suspense and she also loves writing it. However, if she had to choose a setting to live in it would have to be with her faeries in the Land of the Fae. L.P. Dover is represented by Marisa Corvisiero of Corvisiero Literary Agency and Italia Gandolfo of Gandolfo Helin & Fountain Literary Management for dramatic rights.