Billionaires in the City Series 1-4 by Mallory Crowe-Reviews and Book Tour
Trusting the Boss
Billionaires in the City #4
by Mallory Crowe
Genre: adult, contemporary, romance
Release Date: June 19, 2015
Amazon.com / Amazon.ca /
TRUSTING THE BOSS (Billionaires in the City #4) by Mallory Crowe
ABOUT THE BOOK: Release Date June 19, 2015
Billionaire heiress Emma Devaroux has been living a safe-yet-mundane existence in Georgia for too long, but when she learns her sister, Joslyn, has been arrested, she heads to New York City to find out what really happened. Unfortunately, as an unemployed debutante, she's not exactly qualified to be leading an investigation. But help is at hand in the form of the handsome, former military man Jace Lance who happens to be the one who got her sister arrested in the first place.
Jace thinks Emma is crazy for even considering working with him since he's the one who stopped Joslyn from killing his former client. However, he can't deny that the sexy southerner is in over her head when her tycoon cousins try to hire him to make sure Emma doesn't find out the truth about what really caused her sister's murderous actions.
As they begin to uncover the truth together –and get to know each other intimately – it becomes clear that the more answers they get, the more danger Emma is in. Jace is determined to protect her, but how can he keep her safe when her whole family is in on the conspiracy?
••••••••••
REVIEW: TRUSTING THE BOSS is the fourth installment in Mallory Crowe's contemporary, adult Billionaires in the City romance series. This is billionaire heiress Emma Devaroux, and security specialist/former SEAL Jace Lance's storyline. TRUSTING THE BOSS can be read as a stand alone without any difficulty. Any important information from the previous storyline is revealed where necessary.
Told from dual third person perspectives TRUSTING THE BOSS focuses on the aftermath of the attempted murder of billionaire businesswoman Victoria Green. Emma Devaroux's sister Joslyn has been arrested and is awaiting trial in New York, and Emma is determined to uncover the truth about her sister's psychotic motives. When Emma is unable to get an appointment with Victoria Green, Emma finds herself hiring the man who was witness to the attempt and the events leading to her sister's breakdown, in the weeks before. Jace is caught between a rock and hard place, when Emma's cousins hire Jace to keep Emma from uncovering the entire story.
The relationship between Emma and Jace begins acrimoniously. Jace was Victoria Green's bodyguard, and in this he considers his current dilemma an act of betrayal against his former client. But Emma wants information about her sister's secret life, and Jace has the connections and mindset to get the job done- but Jace is also working for her cousins, and when found out, his betrayal and deceit will break Emma's heart. The $ex scenes are intimate, provocative and hot.
The secondary characters include Emma's cousins Michael and Luke, who currently own and operate DevX-a billionaire dollar enterprise that provides cyber protection software to some of the largest defense companies in the world. We are also (re)introduced to FBI agent Evelyn Price whose involvement in the investigation reveals little to no information to the reader. The requisite evil comes in the form of Joslyn Devaroux-herself- as she continues to manipulate the family (behind the scenes) ; and David-a man who has been hired to get information from Emma that she knows nothing about.
TRUSTING THE BOSS is a fast paced story of betrayal, romance and suspense. The central characters are charismatic and determined; the premise engaging and captivating; the romance, not without some steamy bedroom moments. Mallory Crowe's BILLIONAIRES IN THE CITY is an entertaining and pleasurable series but there are always some questions that have yet to be answered.
Copy supplied by the author through Netgalley.
Reviewed by Sandy


"Here's what's going to happen. You're going to turn around and go up those stairs. Once you're out of here, you're going to forget you ever met me and pretend that there's nothing Victoria Green can tell you that you don't already know."
A deep anger settled in her gut at the idea of this virtual stranger telling her what to do. "And if I don't?"
Jace leaned in, until his face was inches from hers. "Well, for starters, I will throw you over my damn shoulder and carry you out of here until you're far enough away I'm sure you'll leave me alone. Think I'm bluffing?"
For a long moment, Emma debated the merits of slapping Jace right in his smug face. Screw slapping—punching would be much more effective.
"What's it gonna be, Georgia? Are you walking out on your own or do you need assistance?"
Emma shook her head. Jace wasn't worth the bruised knuckles. "I'd rather avoid being touched by a Neanderthal, thank you very much," she said in her sweetest voice, laying her natural accent on a bit thicker than normal.
If he wanted to get rid of her, fine. She'd leave gracefully. Her anger simmered just beneath the surface as she walked up the stairs. Let him win the battle. But she sure as hell wasn't going to give up and when all was said and done, she'd win the war.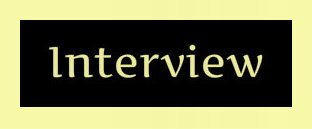 How did you come up with the idea for this story?
Well this was a character built story. Jace was a small side character in TEMPTING THE BOSS and I liked the idea of giving this badass guy more to do and I needed a woman who could handle him, but also was in need of his skills in some way. So in creating a heroine for him, I ended up creating this entire family that the next four books are going to be based around.
Where do you find your inspiration?
My biggest source of inspiration is music, by far. When I hear a great new song, my mind just takes it as a jumping point to creating an entirely new world or universe. I also have different playlists to listen to depending on the mood of my story, be it a really dramatic, sexy or sweet scene I'm writing.
Is there anything you find particularly challenging in your writing?
I'd say the most challenging part of writing is staying focused on the story I'm trying to write. I get a lot of new ideas and only a small fraction of those would be viable stories. So I need to push all these new plot bunnies out of my mind and stay focused on the love story at hand.
What are your current projects?
Currently I'm working on my next book in the Billionaires in the City series which will be about Emma's cousin Michael and a girl from the IT department at his company who gets in over her head. On the side, I'm slowly going through some paranormal romance manuscripts I wrote a few years ago and hoping to get them cleaned up for a 2016 release.
Tell us about your first book. What would readers find different about the first one and your most recent published work?
My first published book is Book One in the Billionaires In The City series. I'd say the biggest difference would be that with each manuscript I write, I have (unintentionally) ramped up the suspense. I love a very strong external conflict and nothing is sexier than a protective guy, so the danger aspect of the books have increased with each new one. I don't think I'd call TRUSTING full on romantic suspense, but there is an element of danger added for sure.
Is there a message in your novel that you want readers to grasp?
I don't write anything with a particular message in mind. I write because I want to entertain my readers and give them an escape for the few hours that they are invested in my characters. That being said, I do tend to sneak a lot of rescue dogs (which are a passion of mine) into the books and I also try to have strong independent women who fall into love even if they don't NEED a man.
Does music play any type of role in your writing?
I LOVE music and some songs are hugely inspirational to me. Sometimes an entire song will have me thinking up a new idea or it might just be one lyric or even the tone I get from the beat. The first book in the Billionaires in the City series was actually inspired by a slowed down version of a rap song. The song is about the rapper offering to get his girlfriend anything she wants, be it expensive champagne or extravagant trips. For some reason, my mind turned that into a secretary running all around New York getting her playboy boss anything and everything he asked for and eventually she gets fed up and leaves. And that's the set up for book one.
Are experiences based on someone you know, or events in your life?
I actively avoid basing anything in by books on real life. That being said, I'm a CPA and come from a business background, so that really helps with writing business and corporate based romances.
Thank you Mallory for the wonderful answers. Congratulations on the Billionaires in the City series.
TEACHING THE BOSS
(Billionaires in the City #1)
by Mallory Crowe
Genre: adult, contemporary, romance
ABOUT THE BOOK: Release Date March 11, 2015
FREE ebook: Amazon.com / Amazon.ca / B&N / KOBO /
STAND ALONE CONTEMPORARY BILLIONAIRE ROMANCE
Business-school student April Morgan is ready to graduate–from school, from the secretary pool, and from never-gonna-happen fantasies involving Sam Hunt, her hunky billionaire boss. But when Sam's girlfriend of the week pushes her too far, April finds herself quitting on the spot with only a mountain of student loan debt to keep her company. In steps Sam's worst enemy, his father, with a job offer she can't refuse.
Sam was born into privilege, but refused to live life with a silver spoon in his mouth. After a decade of hard work, he's on the verge of taking his business public and proving to his tyrannical family that he can make it without their help. When he finds out that April is working for his father, he knows she's been turned into a pawn in his father's twisted games.
Despite Sam's warnings, April is determined to prove she doesn't need him to make in New York City. But when she finds documents that could lead to Sam losing everything he's worked for, April realizes that she and Sam have to work together to save the empire they've both worked to build.
•••••••••••••
REVIEW: TEACHING THE BOSS is the first installment in Mallory Crowe's adult, contemporary Billionaires in the City romance series. This is business school student/ professional assistant April Morgan, and billionaire businessman Sam Hunt's storyline. Each book in the novella series can be read as a stand alone although some of the characters will cross over between installments or be introduced in the preceding storyline.
Told from dual third person perspectives (April and Sam) TEACHING THE BOSS focuses on April and Sam's business relationship that will spiral out of control when Sam's current flavor of the week becomes jealous of April's presence in Sam's life. April has focused her entire career on helping Sam get ahead, and her payback is betrayal and heartbreak. Desperate for employment, April gets an offer she cannot refuse from Sam's father whose personal interest in his son's business may or may not be everything it seems to be.
Sam's relationship with his father has been strained most of his life. April is well aware of the animosity between father and son, and in this Sam's friendship and relationship with April will be stretched to its limits when April takes the position with Donald Hunt. April refuses to play their games but will become a pawn in a war between father and son.
The relationship between April and Sam begins as employer and employee but April has always had a crush on her boss. Watching the numerous beautiful women come and go in Sam's life has relegated April to the friendship zone and in this April has made the decision that she will no longer be a part of Sam's life. April has been more than Sam's personal assistant; she has been instrumental in many of Sam's business opportunities and acquisitions. It is not until April resigns her position with Sam, does Sam want something more. The $ex scenes are intimate and seductive without the over the top erotic factor. There is little to no graphic or sexually explicit language.
The secondary and supporting characters include April's fellow classmate Annabelle, whose connection to Sam brought April into her life; Sam's father Donald Hunt whose actions speak louder than the words he is unable to say; and April's best friend Jessica who isn't afraid to point out the obvious; and of course the inter office gossip and mole who relays all of the important information to an outside source. We are introduced to business consultant Simon West who will work behind the scenes to help Sam get revenge on the father, he believes, tried to destroy his life. Simon needs something from Sam but Sam isn't quite willing to take it up to the next step. Simon's story will be told next in book two-TEASING THE BOSS.
TEACHING THE BOSS is a fast paced story of forbidden romance between employer and employee, corporate take over and espionage, and a look at the dysfunctional family dynamics between Donald and Samuel Hunt. I did have a few concerns as it pertained to the reality of several situations including business dealings and takeovers which where mostly glossed over; and April's access to important documents and files. As well, the relationship between April, Annabelle and Sam was a little disconcerting under the circumstances and what had transpired years before.
TEACHING THE BOSS has a little bit of everything; $ex and romance; betrayal and heartbreak; mystery and suspense. The characters are an interesting mix of good vs evil; the romance is passionate and ends with a happily ever after. TEACHING THE BOSS is a delightful and enjoyable read from Mallory Crowe.
________________
TEASING THE BOSS
(Billionaires in the City #2)
by Mallory Crowe
Genre: adult, contemporary, romance
ABOUT THE BOOK : Release Date March 11, 2015
Amazon.com / Amazon.ca /
STAND ALONE CONTEMPORARY BILLIONAIRE ROMANCE
Premier business consultant Simon West can turn around any struggling billion dollar corporation in New York City, but he can't get what he wants most: revenge against Mark DuFord. The slick investment banker's shady dealing led to Simon's best friend's suicide. Wealthy, and well-protected by the political influence he's been able to purchase, DuFord has become untouchable—or so he thinks. But when DuFord's former girlfriend asks Simon for help, he knows that Grace Bell is the weapon he needs to finally destroy his enemy completely. All Simon has to do is pretend to love her.
Grace Bell knows that approaching hot-shot Simon West to save her business is a long shot, but she's desperate. After growing up with a family that expected her to be a happy housewife, she'd proved them all wrong when she became the go-to event-coordinator in New York City. But after the tabloids took a completely innocent picture of her with a married senator and misinterpreted the situation, she's losing clients left and right. When she approaches Simon and begs for his help to resuscitate the business she put her heart and soul into, she never expects him to agree. Or that the payment would be posing as his lover as an excuse to get close to her ex.
Simon knows if he goes forward with his plan, it's only a matter of time before Mark realizes what they're up to and Mark's enemies have a way ending up broke, in jail or six feet under. As Simon and Grace grow closer, Simon must decide if putting her in the line of fire is worth avenging the past.
••••••••••••••••
REVIEW: TEASING THE BOSS is the second installment in Mallory Crowe's contemporary adult Billionaires in the City romance series of novellas. This is business consultant Simon West (first introduced to the reader in book one-Teaching the Boss), and event organizer Grace Bell. TEASING THE BOSS can be read as a stand alone without any difficulty.
Told from dual third person perspectives TEASING THE BOSS follows Grace as she attempts to clear her name in a scandal involving a married US senator. Caught by the paparazzi in the arms of said US senator hit Grace in more ways than one-her business as an events coordinator starting dropping off as she became persona non-grata in the social circles, and the reputation as the woman who broke up a senator's marriage. What no one knew was that Grace has been set up as the fall girl for another one of the senator's wrong doings. Enter Simon West-a business consultant whose clients required a no nonsense approach to getting the job done.
When Simon discovers that Grace knows the man that Simon has been trying to take down, he offers Grace a deal she cannot refuse. Simon's best friend committed suicide following an investment scandal that went horribly wrong, and Simon has spent months researching and investigating investment banker Mark DuFord and his connections to a billion dollar financial scheme. Simon and Grace will pretend to be lovers, with no strings attached, but the plan hopelessly fails when Grace begins to fall for the man in charge.
The relationship between Grace and Simon begins as a business arrangement: Grace needs help repairing the damage brought about by the lies and tabloid innuendo, and Simon needs Grace to help him retrieve inside information about Mark Duford. What begins as a tentative friendship soon becomes something more but Simon knows that his relationship with Grace is only a temporary job, and in this Simon will begin to push Grace away when Mark shifts gears and aims his financial and political clout against Simon and Grace. The $ex scenes are intimate, provocative and hot without the over the top erotic feature but the sexual attraction between our couple felt off-everything seemed to be part of a business arrangement. I didn't feel the need; the want; or the desire. Once again, there is little to no graphic or sexually explicit language.
I want to add that I had a few issues with the lack of condom usage throughout the series, thus far. It is not enough for the female heroine to be on the BC pill, as our hero's like to believe, because as we know, the only thing the BC pill prevents is a pregnancy –and even that isn't 100% effective. In this day and age, I think the authors should be proactive with their storyline characters as it pertains to safe sex and the potential for sexually transmitted disease.
The secondary characters include several of Grace's clients, her co-workers and assistants, as well as a few new friends we will meet along the way. We will be introduced to Grace's all-around go to guy Dean Carey, and billionaire businesswoman, and a friend of Simon's, Victoria Green whose life will begin to fall apart as her father lies dying, and her 'brat' of a brother tries to regain control of the family business she saved from ruin. Dean and Victoria's story will be told next in TEMPTING THE BOSS.
Mallory Crowe's world of self made billionaires looks at the not so pretty side of big business and the corporate world of high finance and power. Money makes for some strange bedfellows; greed forces men to choose; and betrayal is but a phone call away. The characters are colorful; the premise fast paced and revealing. A enjoyable read for a lazy afternoon.
Copy supplied by Netgalley
________________
TEMPTING THE BOSS
(Billionaires in the City #3)
by Mallory Crowe
Genre: adult, contemporary, romance
ABOUT THE BOOK: Release Date March 26, 2015
Amazon.com / Amazon.ca /
As the CEO of a multi-billion dollar retail chain, Victoria Green isn't used to asking for help, especially not from too attractive for their own good repairmen like Dean Carey. After Victoria is attacked at her own party and Dean fights off the culprit, she's forced to tell him her secret: Victoria's father is on his deathbed, and her brother, who nearly ran the company into the ground, might be willing to do anything to make sure controlling interest goes to him.
Dean wants nothing to do with the ice princess CEO, even if he can't keep his eyes off certain… assets of hers. He's got enough on his plate between trying to get enough work to pay the bills and raising his little sister who's growing up much too fast for his liking. Despite his misgivings, when Victoria offers him a blank check if he will keep his mouth shut about what he saw and shadow her until she can hire a more qualified bodyguard, he can't bring himself to turn down that kind of cash.
Over the next few days, Dean learns Victoria isn't as cold as he first thought and Victoria realizes that Dean is so much more than a handyman. But someone wants her dead and if they don't figure out who and stop them, they might never get their happily ever after.
••••••••••••••
REVIEW: TEMPTING THE BOSS is third stand alone novella in Mallory Crowe's adult, contemporary Billionaires in the City romance series. This is CEO/billionaire businesswoman Victoria Green, and repairman Dean Casey's storyline. We were first introduced to Victoria and Dean in book 2-Teasing the Boss. TEMPTING THE BOSS can be read as a stand alone without any difficulty. There is some timeline crossover between book 2 and the current storyline.
Told from dual third person perspectives (Dean and Victoria) TEMPTING THE BOSS focuses on the attacks against Victoria Green and the investigation into who is responsible. After saving Victoria from an attack at a business function organized by event planner Grace Bell (Teasing The Boss), Dean declares himself Victoria's personal bodyguard until otherwise notified. When a trip out of town results in another attempt at Victoria's life, Dean begins to suspect someone close. What ensues is Victoria's denial of what Dean believes is the obvious, and Dean's attempts to protect the woman with whom he is falling in love.
The relationship is one of immediate attraction but Victoria and Dean travel in completely different social, economic and personal circles. Victoria is billionaire businesswoman whose father is gravely ill; Dean is a repairman who has been raising his younger sister since the death of their parents, years before. What ensues is a sexual relationship that comes with an expiry date if and when Victoria's attacker is caught. Mallory Crowe kicks up the $exual eroticism in TEMPTING THE BOSS-the $ex scenes are provocative and intense.
The secondary and supporting characters include cameos from Grace and Simon (book2) as well as Dean's younger sister Katy; Victoria's brother Terry and his new fiancée Joslyn Devaroux return home to sit vigil over Victoria and Terry's dying father. One of Victoria's personal bodyguards Jace Lance will find himself the victim of an assault-Jace's story will be told next in book four-TRUSTING THE BOSS.
The world building continues to focus on the billionaire CEOs, and the men and women that they love. Each storyline is a stand alone but are interconnected through a crossover timeline or characters, who will be introduced in a previous novella story. There is always a threat that must be extinguished; and a happily ever after to be found.
TEMPTING THE BOSS is another fast paced and interesting storyline of insta-love between two people from differing social and economical backgrounds. There is mystery and suspense; romance and love; family loss and personal grief. Money and power may not pave the way to happiness but there is always somebody hoping for more. Mallory Crowe continues to put her spin on the billionaire storyline and it is nice to finally see a female at the head of a billion dollar corporation.
Reviews by Sandy

Mallory Crowe has lived in Michigan her whole life and has been in love with romance ever since she'd skip to the end of every novel, just to make sure the hero and heroine survived and ended up together. She lives with her husband and three dogs. When she's not writing, she's spending too much time in front of the TV, hiking, or working with various animal rescues.
Website: http://www.mallorycrowe.com/home.html
Twitter: https://twitter.com/croweink
Facebook: https://www.facebook.com/profile.php?id=100005600806967&fref
Goodreads: https://www.goodreads.com/author/show/13623321.Mallory_Crowe


$50 Gift Card
3 Sets of Billionaire in the City ebooks
NOTE: The Reading Cafe is NOT responsible for the rafflecopter giveaway. If you have any questions, please contact the tour provider.
Click HERE for a rafflecopter giveaway.