UNDESIRED LUST (Reckless Beat 3) by Eden Summers-a review
Amazon.com / Amazon.ca / Amazon.uk/ Barnes and Noble / KOBO /
ABOUT THE BOOK: Release Date November 21, 2014
They used to be the perfect team.
Two years ago, songstress Sidney Higgins ruined her life by sleeping with not one, but two of the famous Reckless Beat men, Mason Lynch and Sean Taiden. Their night of intimate celebration turned into a worldwide sensation when the video Mason vowed to keep private was uploaded to the internet, destroying her squeaky-clean reputation and turning the world against her. Now she's broken and left without hope, trying to find the one thing that can get her back on her feet.
A mistake neither one of them is willing to forgive.
When the sex tape went viral and his best friends held him accountable, Mason bore the stigma of asshole with pride. Now, bitterness has destroyed him, driving away his muse and making him worthless in the industry he loves. There's only one option left to reclaim his creativity, but that would mean collaborating with a woman who wants to castrate him with a plastic knife.
A palpable chemistry even hate can't diminish.
Forced to work together, neither one of them is prepared for the undesired lust which immediately takes hold. The lies fade away, exposing the truth; however, it also awakens a threat from their past. The person responsible for tearing them apart is back to ensure they don't rekindle a spark. With their safety in the balance, Sidney and Mason need to determine what they're willing to risk to reclaim a relationship they wish they'd never lost.
•••••••••••••••••••
REVIEW: UNDESIRED LUST is the third full length installment in Eden Summers's adult, contemporary Reckless Beat rock musician, romance series focusing on the member of Reckless Beat. This is singer/songwriter Mason Lynch and songstress Sidney Higgins's storyline-a second chance romance for two people torn apart by a mistake, pride and betrayal. UNDESIRED LUST can be read as a stand alone without any difficulty. All of the band members and some of the previous storyline characters make cameo appearances including drummer Sean Taiden whose secondary role is much larger than most.
Told from third person point of view UNDESIRED LUST focuses on the fall-out and destruction of a friendship when an erotic sex tape goes viral. Sidney was a willing participant in the three way between the man with whom she had fallen in love (Mason) and his best friend Sean-but she was worried about the possibility that the recording would go public. In the ensuing two to three years Sidney's life would be destroyed; her business in ruins; and disowned by her family and friends when the video paints her a whore and a slut. Mason's betrayal was more than a slap in the face-it ripped out her heart and ruined her faith in mankind. When an opportunity presents itself to work, once again, with Mason Lynch, Sidney is torn between her hatred for the man she used to love and her need for vindication and money to survive.
The relationship between Mason and Sidney is volatile but their sexual chemistry and attraction is intense; provocative and undeniable. Sidney cannot forgive or forget Mason for the perceived act of betrayal. Sidney's personal and professional life still lay in ruins but she continues to believe Mason's life went forward as though nothing went wrong. It is only when the truth is finally revealed does Sidney realize that someone else may be responsible for the destruction in their lives. Threatening letters, emails and texts will send Sidney running for the comfort of home but not before a declaration of love is made by both.
The world building continues to focus on the members of Reckless Beat but Undesired Lust focuses primarily on the relationship between Mason, Sidney and Sean. Sean's relationship with Mason is also affected when he realizes that he too has been in the dark about the truth. All three will need the support and comfort of each other and the band, when someone else is determined to destroy Sidney's life-one band member at a time. Mystery and suspense are woven throughout the story when Sidney's life is threatened because of the rebuilding friendship with Mason and Sean
UNDESIRED LUST is a fantastic addition to Eden Summers's Reckless Beat. There are moments of heartbreak (wipes a tear), seduction and passion. The destructive nature of jealousy and pride is central to the storyline premise with a startling revelation that will destroy another friendship, in the end. Eden Summers writes a sensual series where love can be addicting, compelling and destructive but in the end, it is true love that wins out every time.
Copy supplied by the author.
Reviewed by Sandy

Blind Attraction
Reckless Beat #1
by Eden Summers
Genre: new adult, contemporary, rock star, romance, erotica
Click HERE for our review of BLIND ATTRACTION
Amazon.ca / Amazon.ca / Barnes and Noble / ARe/ Smashwords / KOBO
He can seduce with a single glance.
Peering down at a sea of fans, rock star, Mitchell Davies can't deny the innocent beauty of a woman in the front row. He'll stop at nothing to get to know her. When a public altercation leaves her weak and defenseless, he takes the opportunity to be her savior.
She's been sheltered from the world.
Alana Shelton wants to spread her wings and experience life away from her restrictive upbringing. But she isn't prepared for a gorgeous stranger to sweep her off her feet while at her most vulnerable.
Attraction will bring them together, but their pasts will try to tear them apart.
He wants to teach her how to trust, but she'll show him how to love. In a glamorous world of rock-and-roll, only time will tell if they're up for the challenge.
_________________
Passionate Addiction
Reckless Beat #2
by Eden Summers
Genre: contemporary,new adult, romance, rock stars
Release Date: November 15, 2013
Click HERE for our review of PASSIONATE ADDICTION
Amazon.com / Amazon.ca / Amazon.uk/ Barnes and Noble / KOBO /-ARe 
He's been her ultimate untouchable desire.
Nothing says happy birthday like a rock god flying thousands of miles to surprise a woman he's never met. But that's exactly what happens to Gabi Smith when she gives her long distance best friend a flippant invitation to her laid back girl's night out. She never expected to turn on the dance floor and find Blake Kennedy's gaze holding her body captive.
She's his everything and he's never laid eyes on her.
Gabi means more to Blake than life itself. She's his strength, his savior, and the only person who helped to vanquish his demons. No one means more to him than his angel. So when things between them start to sizzle, he's ready to fight for the future he never thought he would deserve.
Skeletons from his past will threaten his only chance at love…
Blake has come a long way—with Gabi's help—to leave the hell of his youth behind him, but sometimes memories don't want to stay buried. Determined to stand on his own for once, Blake is willing to stretch the truth to keep his troubles from burdening the woman he adores.
Little white lies can create black holes in any relationship. Only time will tell if an Aussie with a heart of gold will forgive her bad-boy boyfriend or if the deceit will end his passionate addiction
____________________
Reckless Weekend
Reckless Beat Novella 2.5
by Eden Summers
Release Date: March 7 2014
Genre: adult,contemporary, erotic, romance, rock stars
Amazon.com / Amazon.ca / Amazon.uk/ Barnes and Noble /
ABOUT THE BOOK:
Click HERE for our review of RECKLESS WEEKEND
In Vegas, a lot can happen in twenty-four hours.
What do you get when you mix a rock band as hot as Reckless Beat, women strong enough to capture several of the bad boys' hearts, and a bet that sparks a competitive streak?
Boundaries will be pushed, alcohol will be abused, and loads of sarcasm will be shared.
Once the games are over, it's time to make a commitment. But love in the limelight is never easy. The past is trying to catch up with the present, and the pressure may be too hard to handle.
Seduction, torment, laughter, and heartbreak—one reckless weekend will test each member of the band and the women who've claimed their love.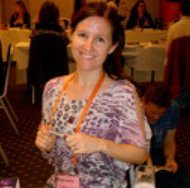 Eden Summers is a true blue Aussie, living in regional New South Wales with her two energetic young boys and a quick witted husband.
In late 2010, Eden's romance obsession could no longer be sated by reading alone, so she decided to give voice to the sexy men and sassy women in her mind.
Eden can't resist alpha dominance, dark features and sarcasm in her fictional heroes and loves a strong heroine who knows when to bite her tongue but also serves retribution with a feminine smile on her face.
Eden Summers Website / Eden Summers Facebook Page / Twitter / Goodreads