VIGOR (Spartan Riders #3) by JC Valentine-Review, Excerpt and Giveaway Tour
VIGOR
Spartan Riders MC #3
by JC Valentine
Genre: adult, contemporary, erotic, MC, romance
Release Date: August 29, 2017
Amazon.com / Amazon.ca / Amazon.uk / Amazon.au /
ABOUT THE BOOK : Release Date August 29, 2017
After escaping an abusive marriage, Spartan Riders bartender Ginger "Red" Mercury is determined to live life on her own terms. When the club's VP declares her untouchable and stakes his own claim on her, she finds herself ready to wage war.
A year after inoculating the threat from notorious cartel leader Ricky Cruiz, Garrick "Repo" Stone, the last-standing original member of the Spartan Riders MC, has his focus on something else: monogamy. Having decided to settle down and take an ol' lady, he has his sights set on Red…and he has his work cut out for him if he hopes to win her.
When a new threat makes itself known, threatening everything the brothers stand for and care about, they're left scrambling to find out who's behind it before it's too late. With the high-stakes game of war looming over them, will Red be able to open her heart to love before outside forces pull her and Repo apart?
••••••••••
REVIEW: VIGOR is the third installment in JC Valentine's contemporary, adult SPARTAN RIDERS erotic, MC, romance series focusing on the men and women of the Spartan Riders MC. This is club VP Garrick 'Repo' Stone, and club bartender/bunny Ginger 'Red' Mercury's story line. VIGOR can be read as a stand alone without any difficulty. Any important information from the previous installments is revealed where necessary.
NOTE: VIGOR contains graphic scenes of violence, questionable behavior, and sexual scenarios that may not be suitable for all readers.
Told from several third person perspectives including Garrick and Ginger, VIGOR focuses on the acrimonious relationship between the Spartan Riders' VP and last-standing original club member Garrick 'Repo' Stone, and the Club's bartender, mother hen and bunny Ginger 'Red' Mercury. Years earlier, college freshman Ginger Mercury had a one night stand with the sexy but married biker Garrick Stone, and neither one would ever forget their first time together. Years would pass, marriages would dissolve, and a long trail of men and women, including one another, both in and out of their lives would find the now forty two year old Spartan Riders' VP looking to settle down. Declaring Ginger off-limits and claiming our heroine as his own, Garrick sets about staking a claim for the woman that has called to heart for far too long. What ensues is the building but tempestuous relationship between Garrick and Ginger, and the hunt for a spy inside of the Club. The ongoing war between the Spartan Riders and the Cruiz cartel threatens not only the MC but the women they love.
VIGOR is another dark and gritty MC story line that focuses on the lives, loves and threats against the Spartan Riders' members and anyone who potentially crosses their path. We get up close and personal with Garrick and Ginger, as well as revisiting two couples from the past: Blake and Gabby (Grit #1) ; Tucker and Talia (Mettle #2). There is trouble brewing for Curtis 'Taco' Nash; and someone in the club is ratting out their secrets to the Cruiz cartel.
The relationship between Ginger and Garrick is a frenemies to lovers; a second chance for both in the hopes of settling down and ending the roller coaster and emotional upheaval of nameless one-night stands. Throughout the years Garrick and Ginger continued to 'hook up' but Ginger had her share of abuse in a previous relationship that ended in divorce, and she wasn't willing to let go of her independence for any man including Garrick Stone. Ginger is a strong willed, alpha female who gives as good as she gets but Ginger has a past with the Club President, and it is that past that clouds her judgment about her relationship with Garrick Stone. The $ex scenes are aggressive, rough, intense and provocative.
There is a large ensemble cast of secondary and supporting characters including several members of the Spartan Riders MC, as well as the newly crowned 'queen' of the Cruiz drug cartel-Luciana Cruiz-who is plotting revenge and the take over of the Spartan Riders clubhouse and territory.
Like many MC stories and series, the biker lifestyle is dangerous and dark. There are no hearts and flowers: the men are rough, misogynistic, and somewhat abusive-woman are used; rarely respected, and nothing more than an object for sexual release and aggression. Monogamy is rare; respect is limited. Finding the woman that calls to their heart is uncommon but the Club members are each slowly succumbing to love and a happily ever after-for now. The premise is edgy; the characters are rough, brash and independent; the romance is spirited and intense.
Reading Order and Previous Reviews
Grit
Mettle
Vigor
Brash
The ebook copy of GRIT (book 1) is FREE for a limited time:
Amazon.com / Amazon. ca /
Copy supplied for review
Reviewed by Sandy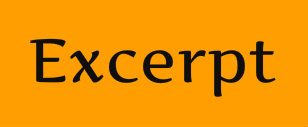 Ginger opened her eyes to the feel of Garrick's fingertips lightly stroking the side of her face and realized she'd fallen asleep.
Breathing deep, she sat back, wincing at the pinch in her spine. "How long was I out?" she asked groggily as she touched her fingers to her hot, damp cheek—the one that'd been pressed against his chest.
"About an hour." Garrick plucked his shirt, grimacing. "You drool."
"I do not!" Ginger flushed, feeling fifty shades of embarrassed. Because sometimes she did drool. But she was not about to admit that.
"Tell that to my shirt." He looked over at her and smirked. "No worries, babe. Your secret is safe with me. Besides, it's nice to know you have at least one flaw."
Ginger scowled, then frowned as his words registered. "You thought I was, what, perfect?"
"The thought had occurred to me." Standing, Garrick crossed his arms over one another, grabbed the hem of his shirt, and stripped it over his head.
Ginger could only stare at the perfection he presented. Even for an older man, he had an incredible body. It was obvious from the thick, defined muscle that he took care of himself. And that dusting of salt and pepper hair that ran in an upside-down V from his chest to his waistband got her panties all in a twist.
He was so masculine and sexy, it hurt to look at him.
Licking her lips, Ginger remembered their conversation. "Well, I'm not perfect. I'm just me. You though…wow."
Oh man, had she just said that out loud? Garrick's gaze captured hers, and yeah, she definitely had. And it was clearly going to his head.
And not the one in his pants.
"Like what you see?"
Well, she'd already stuck her foot in it. No sense in beating around the bush now. "You know I do." They'd had sex before, and she'd let him go down on her last night. Considering how wet she'd been then, it should be obvious.
"Then maybe," Garrick said, his gruff voice full of seduction as he leaned down over her, bracing his hands on the back of the couch, so she had to tilt her head all the way back to meet his eyes, "you should act on it."
Ginger pressed her lips together. Her fingers itched to touch him, to explore the body that'd felt so good on hers so long ago. She wanted to get properly reacquainted. But should she? She'd already messed up and let him do things she never should have allowed. If she took this step, if she let him have her completely…he'd have her completely.
And he knew it.
J.C. Valentine is the USA Today and International bestselling author of the Night Calls and Wayward Fighters Series and the Forbidden Trilogy. Her vivid imagination and love of words and romance had her penning her own romance stories from an early age, which, despite being poorly edited and written longhand, she forced friends and family members to read. No, she isn't sorry.
Living in the Northwest, she has three amazing children and far too many pets. Among the many hats she wears, J.C. is an entrepreneur. Having graduated with honors, she holds a Bachelor's in English and when she isn't writing, you can find her editing for fellow authors.
Sign up for J.C.'s newsletter and never miss a thing! http://bit.ly/1KxXWWB
Website • Twitter • Facebook • Pinterest • Google+ • Amazon Author Page • Goodreads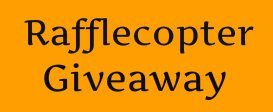 Click HERE to enter the rafflecopter giveaway!
NOTE:  The Reading Cafe is NOT responsible for the rafflecopter giveaway. If you have any questions, please contact the tour provider.