WHAT TO DO WITH A BAD BOY (The McCauley Brothers 4) by Marie Harte-Review and Excerpt
Amazon.com / Amazon.ca / Amazon.uk/ Barnes and Noble / BAM / iTunes
ABOUT THE BOOK: Release Date November 4, 2014
Mike McCauley had his soul mate for a precious time before she died giving birth to their son. She left him with the best boy a guy could want, so why is everyone playing matchmaker? He's sick of it . . . until he meets Delilah Webster.
For some reason, the foul-mouthed, tattooed mechanic sets his motor running. He sees the loving woman buried within. But the closer they get, the more the pain of past wounds throws a monkey wrench into a future he's not sure he can handle.
•••••••••••••••••••••••••
REVIEW: WHAT TO DO WITH A BAD BOY is the fourth installment in Marie Harte's adult, contemporary McCauley Brothers erotic romance series focusing on the McCauley family. This is eldest brother and widower Mike McCauley, and tattooed and pierced mechanic Delilah (Del) Webster's storyline, one that has been building for a couple of books. Told from two distinct close third person points of view including Mike's son Colin, the storyline picks up immediately following the events of books three. WHAT TO DO WITH A BAD BOY can be read as a stand alone but I recommend reading in order for your enjoyment.
The premise follows the building relationship between Del and Mike. Del first appeared on the scene (in a previous book) when she fixed a flat tire for Mike's future sister in law. Mike's six year old son Colin fell instantly in love with the less than feminine female mechanic and sets a path into motion hoping his father will fall in love and give him a new mom.
The relationship between Mike and Del is fraught with reluctance, aggression and animal attraction. Mike is a man who likes things a little rough with sex and Del is the woman who is willing to give him everything he wants. Since the death of his first wife Lea, giving birth to their son, Mike swears he will never remarry but friends with benefits is definitely on the agenda. Lea was his soul mate and there is only ONE soul mate for every man. Del's unhappy childhood has hardened her heart-believing love is impossible-and Mike is a man who could easily destroy her heart. With that in mind, Del and Mike agree to keep things simple but the heart will begin to fall before the mind has had a chance to catch up. There are moments of heartbreak and sorrow as well as humor and fun. The sex scenes are energetic, erotic and intense.
The world building continues to focus on the McCauley family and friends, the family owned business and Abby's romance novel publications. The secondary characters include all of the previous storyline couples including Mike's parents and Del's father and brother who give the storyline and series cohesion and a familiarity. Mike's mother Beth is less than welcoming of Mike's friendship with Del and in this there are some tense and interesting moments as Beth continues to set up her son with available single women knowing that Mike has eyes for someone else. Six years grieving the only woman he believes he will ever love finds Mike an unwilling victim of his family's attempts at matchmaking. But everyone sees that Mike and Del are perfect for one another, if only the couple in question could see the same thing.
Marie Harte pulls the reader into a story of love and loss, moving forward and letting go, family and friends. The McCauley Boys series focuses on four brothers, bonded by love and blood, who find love with the one person who understands that extended family is part of the deal. The stories are intimate, intense, addicting and provocative. Marie Harte takes aim at your heart and hits a bulls-eye every time.
Copy supplied by the publisher through Netgalley.
Reviewed by Sandy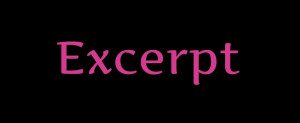 He leaned down, so that his nose was all but touching hers. "Sweetheart, you couldn't handle what I'm really made of."
Stupid Del wanted to drag his stubborn mouth closer for the kiss she could all but taste. From the look in his eyes, he wanted the same. Mike might not like her much, but the man wanted her. She could feel the chemistry between them, and it burned.
Self-preservation reared its head, and she ducked under him and hustled to the door leading to the hall. She opened it and waited. "Don't let it hit you in the ass, Mike."
He chuckled as he sauntered to join her. "You'll watch what you say around Colin?"
"Yep. When I see him Wednesday night, I promise to call you a buttwipe instead of an asshole. Fair?"
He sighed. "Guess it'll have to do. For now." To her shock, he dragged a rough finger down her exposed neck. "Nice hair, by the way. I like the braids pulled back. Shows off your pretty neck. No tats here, sweetness?"
She didn't know what to say, frozen by the combustible lust and confusion drowning her system.
He stared into her eyes again, gave a satisfied smile, then left.
She watched his fine ass leave the building, heard a few choice remarks from the guys in the garage who also watched him leave, and yelled at them to get back to work. Then she slammed into her office and plopped her butt in her chair, staring without seeing at the mess on her desk.
She rubbed her neck over the spot he'd touched and tried to be madder about what he'd done. What he'd called her.
Sweetness?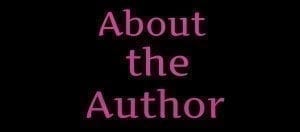 Follow: Goodreads / Twitter /Website/ Facebook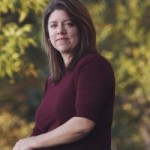 Caffeine addict, boy referee, and romance aficionado, USA Today bestselling author Marie Harte has over 100 books published with more constantly on the way. She's a confessed bibliophile and devotee of action movies. Whether hiking in Central Oregon, biking around town, or hanging at the local tea shop, she's constantly plotting to give everyone a happily ever after. Visit http://marieharte.com and fall in love.