The Highlander's Reluctant Bride by Cathy MacRae-Review, Interview and Giveaway
The Highlander's Reluctant Bride
by Cathy MacRae
Release Date:
Genre: Highlander, historical, romance
Amazon.com / Amazon.ca / Amazon.uk/
THE HIGHLANDER'S RELUCTANT BRIDE (Highlander's Bride #2) by Cathy MacRae
ABOUT THE BOOK: Release Date March 15, 2014
Determined to keep the Macrory clan holdings out of the clutches of the Lord of the Isles and marauding pirates, King Robert II sends his man, Lord Ranald Scott, to hold Scaurness Castle. There, Laird Macrory lies dying, awaiting word from his son who is missing on the battlefields of France. If the son is not found before the old laird dies, Ranald will take over as laird–and marry Laird Macrory's headstrong daughter.
Lady Caitriona sees no reason she cannot rule the clan in her brother's stead, and is bitterly disappointed with the king's decision to send a man to oversee the castle and its people. Not only is Ranald Scott only distantly related to the Macrory clan, but he was her childhood nemesis. She has little trust or like for him.
Her disappointment turns to panic when the king's plan is completely revealed and she realizes she must wed Ranald. Pirates, treachery, and a 4-year-old girl stand between her and Ranald's chance at happiness. What will it take for them to learn to trust each other and find the love they both deserve?
••••••••••••••••
REVIEW: THE HIGHLANDER'S RELUCTANT BRIDE is the second instalment in Cathy MacRae's Highlander historical romance series. This is Lord Ranald Scott and Lady Riona Macrory's story. Following the death of Laird Macrory, King Robert sends Ranald to Scaurness Castle to secure and assume the position of Laird. To establish ownership, Ranald is ordered to marry Lady Macrory and is not surprised when she denies any claim of marriage. The two have a prior history that goes back a number of years.
The premise focuses on the building relationship between Ranald and Riona as well as defending the castle from would be claimants-a one time friend of the former Laird: and the head of the Laird's guards. When treachery and treason is suspected Ranald must ensure his position of authority or lose control of the castle and the men.
The relationship between Ranald and Riona began as children but neither had seen one another in years. Their attraction to one another is immediate although both deny feelings or their emotions. But Riona hides a secret that she believes will push Ranald away and in doing so will discover that her past has come back to claim what he believes belongs to him. When Riona chooses her past over her present Ranald knows that the future he promised was never going to happen.
The world building continues with the inclusion of Laird Eaden Scott (Ranald's brother) from the first storyline. With the backdrop of Scottish castles and the salt water ocean you can feel the moisture and dew on the misty shores. The secondary characters include family, friends and enemies all carefully placed who reveal bits and pieces about the history of the family and the guards.
Cathy MacRae pulls the reader into a romantic storyline of struggle, betrayal, heartbreak and love. The Highlander storylines are always a favorite genre for many romance readers and THE HIGHLANDER'S RELUCTANT BRIDE is the perfect romance read for love in the afternoon.
Copy supplied by the author.
Reviewed by Sandy

TRC: Hi Cathy and welcome to The Reading Café. Congratulations on the recent release of THE HIGHLANDER'S RELUCTANT BRIDE.
Cathy: Thank you so much! It's great to be here today. The Highlander's Reluctant Bride is just shy of its two month birthday.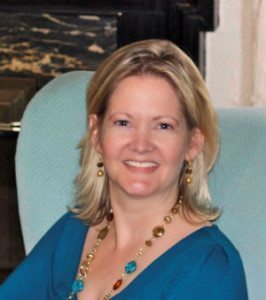 TRC: We would like to start with some background information. Would you please tell us something about yourself?
Follow Cathy: Twitter / Goodreads Website / Facebook
Cathy: Well, like other writers, I love to read and cannot remember a time when I didn't have a book in my hand- two or three in my desk at school as a kid, books in my car (before ereaders) for downtime while kids were at one practice or another. When I decided to start writing Scottish historical romance, a fellow writer challenged me to enter a writing competition, and the genre has stuck with me. I love it! And, really, it's not hard to appreciate men in kilts. **J I was fortunate enough to take a trip to Scotland two years ago and will definitely go again!
TRC: Who or what influenced your career in writing?
Cathy: My local writing group was my first support group. **J My current critique group is awesome and of course, there are numerous authors in my genre whose stories I love.
TRC: THE HIGHLANDER'S RELUCTANT BRIDE is the March 2014 and second release in your historical Highlander Brides series. Would you please tell us something about the premise?
Cathy: It is a stand alone book, but if you read the first one, you would recognize the hero in this book, Ranald, as the brother of the hero in The Highlander's Accidental Bride.
In The Highlander's Reluctant Bride, King Robert II has received an urgent request from Laird Macrory to send someone to help hold Scaurness Castle, a strategic site overlooking the Firth of Clyde. Both the Lord of the Isles and marauding pirates would love to claim it for their own.*
The king sends Ranald and sets three mandates. First, secure the castle in the name of the king. Second, take over as laird if the old laird dies before his son can be found and returned from France's battlefields. The third mandate hinges on the second. To strengthen his claim on the Macrory clan (he is distantly related), he must marry the old laird's headstrong daughter. Unfortunately, Ranald remembers her as an annoying child he didn't like very much. Their story revolves around their early dislike of each other as well as a few unexpected obstacles they must overcome in order for them to learn to trust and then love one another.
TRC: How many books do you have planned for the series? Can each of the books be read as a stand alone?
Cathy: I currently have two more in queue for the series, with a couple more possible. Each will be a stand alone, but of course it is fun to recognize characters as they weave in and out of each other's stories.
TRC: What challenges or difficulties (research, historical, logistics,background) did you encounter writing this particular story and series?
Cathy: The logistics of the time period are always challenging. There is the basic clan feuding to build around, but I want to include some of the issues of the time. Who was king? What were his policies? Did he support the highland clans or intrigue to keep them fighting each other? What were other notable wars/treaties/upheavals going on at this time?
TRC: Do you believe that fictional historical storylines should adhere to the 'real history' of the time period in the book(s)?
Cathy: To a degree, yes. I'd be happy reading something that was not historically accurate as long as the author was clear about it from the beginning.
TRC: What are your thoughts on writing a series and ending an installment with a major cliff hanger?
Cathy: I like my cliff hangers inside the book. **J There is a lot to be said about enticing readers to eagerly anticipate the next installment, but I don't know if I'd write that way or not. I'm happier with an emotionally satisfying ending.
TRC: When writing a storyline, do the characters direct the writing or do you direct the characters?
Cathy: One of my favorite things about writing is I'm never quite sure how the story will progress. The characters definitely direct the story for me.
TRC: The mark of a good writer is to pull the reader into the storyline so that they experience the emotions along with the characters. What do you believe a writer must do to make this happen? Where do you believe writer's fail in this endeavor?
Cathy: I think a good writer must engage the reader's empathy for the hero and heroine and keep them true to their character. If a writer changes the heroor heroine's reaction to a situation (except for an expected character change as the story progresses), the story will lose its believability. Characters with real, understandable flaws are wonderful. I think books are better with a hero and heroine who are just as fallible in the book as people would be in real life. I want to believe, no matter what happens in a person's life, there can be a HEA.
TRC: Writer's Block is a very real phenomenon. How do you handle the pressures and anxiety of writer's block?
Cathy: Usually, when writer's block is staring me in the face, I have written a character into an unbelievable situation. It might take some rereading of the story up to that point to see where it went wrong. Occasionally I just jump to another chapter and keep writing. I can usually backtrack and fix the 'dead spot' later.
TRC: Many authors bounce ideas and information with other authors or friends and family. With whom do you bounce ideas?
Cathy: My DH loves to hear my plots and is great at helping me find information. He usually does the first edits on my chapters. I often bounce ideas with my critique group, too. They are a HUGE help!
TRC: On what are you currently working?
Cathy: In The Highlander's Reluctant Bride, a 4-year-old named Gilda is introduced. My next book is her story- twelve years later, of course. It is called The Highlander's Tempestuous Bride.
TRC: What three things would you like to accomplish in the next five years?
Cathy: I am entering the arena of self-publication and career as a full-time author. I'm not sure I have time for anything else, lol! But if I do, I would love to take another trip to Scotland.
TRC: What is something that few, if any people, know about you?
Cathy: A few people know I worked as a tour guide at George Dickel Distillery for about a year recently. I absolutely loved the job! I met people from all over the world and learned a lot of amazing things, both about whisky and life in general.I suppose if I hadn't moved, I'd still be there.
TRC: Would you like to add anything else?
Cathy: Writing is such fun for me. I love interacting with readers, too. Readers can find me at my Website on Facebook or my author page at Cathy MacRae Author.
LIGHTNING ROUND
Favorite Food- shrimp
Favorite Dessert- anything chocolate or ice cream (preferably Ben & Jerry's
cookie dough)
Favorite TV Show- NCIS
Last Movie You Saw– Robin Hood with Russell Crowe
Favorite Musical Group- The John Scofield Trio (funky jazz)
Dark or Milk Chocolate- Milk chocolate
Secret Celebrity Crush- George Clooney
Last Vacation Destination- Eureka Springs, AK
Pet Peeve- poor grammar
TRC: Thank you Cathy for taking the time to answer our questions. Congratulations on the release of THE HIGHLANDER'S RELUCTANT BRIDE. We
wish you all the best.
Cathy: Thank you for having me here today! I'm so glad to get a chance to chat with you!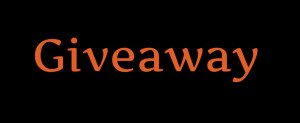 Cathy is offering the following prize package at The Reading Cafe.
-one commenter will receive the coconut soap and bookmark
-one commenter will receive a signed copy of THE HIGHLANDER'S ACCIDENTAL BRIDE

1. Please register using the log-in at the top of the page.
2. If you are using a social log-in such as Twitter or Facebook, please post your email address with your comment.
3. LIKE us on FACEBOOK and then click GET NOTIFICATION under 'liked' for an additional entry.
 4. LIKE us on Twitter for an additional entry.
5. LIKE Cathy MacRae on Facebook for an additional entry.
6. Giveaway open to USA only
7. Giveaway runs from May 16 to May 21, 2014