THE PLEASURES OF PASSION (Sinful Suitors #4) by Sabrina Jeffries-Review and Giveaway
THE PLEASURES OF PASSION
Sinful Suitors #4
by Sabrina Jeffries
Genre: adult, historical, romance
Release Date: June 20,2017
Amazon.com / Amazon.ca / B&N / KOBO / Chapters Indigo /
ABOUT THE BOOK: Release Date June 20, 2017
When Niall Lindsey, the Earl of Margrave, is forced to flee after killing a man in a duel, he expects his secret love, Brilliana Trevor, to go with him, or at the very least wait for him. To his shock, she does neither and sends him off with no promise for the future. Seven years and one pardon later, Niall returns to England disillusioned and cynical. And being blackmailed by the government into working with his former love to help catch a counterfeiter connected to her father doesn't improve his mood any. But as his role as Brilliana's fake fiancé brings his long-buried feelings to the surface once again, he wonders who is more dangerous—the counterfeiter or the woman rapidly stealing his heart.
Forced to marry another man after Niall was exiled, the now widowed Brilliana wants nothing to do with the reckless rogue who she believes abandoned her to a dreary, loveless life. So having to rely on him to save her father is the last thing she wants, much less trusts him with….But as their scheme strips away the lies and secrets of their shared past, can she let go of the old hurt and put her pride aside? Or will the pleasures of their renewed passion finally enable them both to rediscover love?
••••••••••••
REVIEW: THE PLEASURES OF PASSION is the fourth installment in Sabrina Jeffries' adult SINFUL SUITORS historical romance series- a spin off from Jeffries' 'The Duke's Men' series. This is Niall Lindsey, the Earl of Margrave, and Brilliana 'Bree' Trevor's story line. THE PLEASURES OF PASSION can be read as a stand alone without any difficulty. Any important information from the previous story lines is revealed where necessary. Niall Lindsey is the brother of Clarissa Lindsey (The Study of Seduction #2) and cousin to Warren Corry (The Danger of Desire #3).
Told from dual third person perspectives (Niall and Brilliana) THE PLEASURES OF PASSION is a second chance/fake fiancé story line that follows several paths beginning seven years earlier when a then twenty three year old Niall Lindsey finds himself on the run after killing a man in a duel to the death. His then seventeen year old 'secret' girlfriend Brilliana 'Bree' Trevor refuses to go, and seven years will pass before the two meet again. Fast forward to present day wherein Niall is being blackmailed by a government official to uncover the truth about an influx of counterfeit money, and Brilliana is forced to go along for the ride. What ensues is the rekindling romance between Niall and Brilliana as they hunt for the people responsible while pretending to love one another for the sake of the investigation.
Brilliana and Niall were once in love but Niall's quick exit out of the country found Brilliana lost when her father's past came looking for revenge. Forced to marry someone she didn't love, our heroine did what she had to do to protect her mother from certain harm. Niall's exile to Spain came with a price-spy for the Crown that continued upon his return to home. Rekindling his relationship with Bree is a hard-fought battle as they both keep secret sins of the past. The distinct lack of communication, bitter memories, misinformation and presumptions, and broken promises does much to destroy their previous feelings for one another challenging the reader in more ways than one. The $ex scenes are intimate and seductive without the use of sexually graphic language and text.
There is a large ensemble cast of secondary and supporting characters including Edwin and Clarissa (book 2), Warren and Delia (book 3), Niall's mother Lady Margrave , Lord Fulkham, Bree's Aunt Agatha, her father Sir Oswald Payne, and his brother Toby . There is also an assortment of ladies and gentlemen, housekeepers and butlers etc. that come in and out of the story line.
The world building follows the hunt for a counterfeiter; someone who is discretely using family without their knowledge. The second chance romance struggles with a palpable sexual attraction that is unable to come to terms with secrets and lies from the past.
THE PLEASURES OF PASSION is an energetic story line about two people who are given a second chance at love. The premise is engaging and moving; the characters are passionate and determined; the romance is energetic and fated. THE PLEASURES OF PASSION is a pleasing and worthwhile addition to Sabrina Jeffries' SINFUL SUITORS historical romance series.
Reading Order and Previous Reviews
The Art of Sinning
The Heiress and the Hothead
The Study of Seduction
The Danger of Desire
The Pleasures of Passion
Copy supplied by Netgalley
Reviewed by Sandy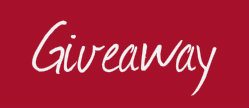 The Reading Cafe and Sabrina Jeffires' publisher are offering a finished copy of THE PLEASURES OF PASSION to ONE (1) lucky commenter at The Reading Cafe.
1. If you have not previously registered at The Reading Cafe, please register by using the log-in at the top of the page (side bar) or by using one of the social log-ins.
NOTE: If you are having difficulty commenting after logging onto the site, please refresh the page (at the top of your computer).
2. If you are using a social log-in, please post your email address with your comment.
3. Follow Sabrina Jeffries on Facebook.
4. LIKE us on FACEBOOK and then click GET NOTIFICATION under 'liked' for an additional entry.
5. LIKE us on Twitter for an additional entry.
6. Please FOLLOW us on GOODREADS for an additional entry.
7. Please follow The Reading Cafe on Tumblr
8. Giveaway is open to USA only
9. Giveaway runs from June 18-22 2017