BAYSIDE PASSIONS (Bayside Summers #2) by Melissa Foster-Review Tour & Giveaway
BAYSIDE PASSIONS
(Bayside Summers #2)
by Melissa Foster
Release Date: January 10, 2018
Genre: adult, contemporary, romance
Amazon.com / Amazon.ca / B&N / KOBO / Google Play / iTunes
ABOUT THE BOOK: Release Date January 10, 2018
Fall in love at Bayside, where sandy beaches, good friends, and true love come together in the sweet small towns of Cape Cod.
BAYSIDE SUMMERS is a series of standalone steamy romance novels featuring alpha male heroes and sexy, empowered women. They're fun, flirty, flawed, deeply emotional, always passionate, and easy to relate to. And of course, you'll see cameos from the Seaside Summers characters!
In BAYSIDE PASSIONS…
When Emery Andrews's best friend, Desiree, moves away, falls in love, and opens an inn all in one summer, she feels her absence like a missing limb. Until she visits over the holidays and meets sinfully hot Dean Masters, who's as easy on the eyes as he is to talk to. After returning home, what starts as a flurry of late-night flirtations quickly turns into a deep connection and unexpected friendship. Now, months later, Desiree offers Emery a job teaching yoga at the inn. Adventurous Emery jumps at the chance and heads for Wellfleet, Massachusetts, to reunite with her BFF and her new close friend, Dean.
After months of sharing their lives, and their secrets, over video chats and phone calls, Dean's ready to move things to the next level. The fact that Emery seems oblivious to the sparks between them and has recently put her foot down about dating friends just means he'll have to bide his time.
When Emery finds a naked man in her kitchen the first morning she's there, Dean doesn't hesitate to move her into his guest room. Maybe now Emery will see what's right before her eyes–although that guy she's got a date with might be a problem.
•••••••••••
REVIEW: BAYSIDE PASSIONS is the second instalment in Melissa Fosters' contemporary, adult BAYSIDE SUMMERS romance series. This is yoga instructor Emery Andrews, and landscaper Dean Masters' story line. BAYSIDE PASSIONS, and subsequently BAYSIDE SUMMERS is another one of Melissa Foster's spin off series from both the Love in Bloom and Seaside Summers series but can be read as a stand alone without any difficulty. Several characters and couples cross over for cohesion and familiarity.
Told form dual third person perspectives (Emery and Dean) BAYSIDE PASSIONS is a friends to lovers story line that follows the building relationship between yoga instructor and back-care specialist Emery Andrews, and landscaper Dean Masters. Months earlier our couple met during the Christmas holiday engagement party of mutual friends Rick Savage and Desiree Cleary (Bayside Desires #1). With Emery's return home to Oak Falls Virginia, our leading couple pursued a long distance friendship through emails, Skyping and text. Fast forward to present day wherein Emery will accept an invitation to teach yoga at the Inn in Wellfleet Massachusetts where she will come face to face with her future and the man with whom she is falling in love. Enter Dean Masters, landscaper, gardener and Rick Savage's business partner. What ensues is the growing love between Dean and Emery, and the potential fall out when the Masters' dysfunctional family dynamics threaten any semblance of balance between Emery and Dean.
Melissa Foster pulls the reader into a sexy and smooth flowing story of family and friendship; balance and harmony; bitter memories and letting go of the past. BAYSIDE PASSIONS revisits old friends, welcomes newcomers and follows a relationship where anything is possible including the breaking down of barriers and preconceived notions about one man who struggles to be everything and more.
There is a large ensemble cast of secondary and supporting characters many of whom we have met in previous story lines. We welcome the return of Rick and Desiree (Bayside Desires), Rick's brother and Dean's best friend Drake Savage, resort manager Serena Mallery, Desiree's half-sister Violet, and Jana, Harper and Sky. The reader is introduced to Dean's brothers Jett Masters, as well as their parents Dr. Douglas and Sherry Masters, nursing home residents Rose, Arlin and Magdeline, and nursing home administrator and Serena's sister Chloe Mallery. Drake and Serena's story line is next in BAYSIDE HEAT.
BAYSIDE PASSIONS is a spirited storyline with sassy characters, sexy innuendo, and great back and forth banter between lovers and friends. The premise is lively, delightful and captivating; the romance is passionate and seductive; the characters are engaging and fun. Melissa Foster writes stories that resonate from the heart.
Click HERE for Barb's reviews of book one BAYSIDE DESIRES
Copy supplied for review
Reviewed by Sandy
Amazon / B&N / Kobo / BAM / Book Depository / itunes / Google Play
BAYSIDE SUMMERS is a series of STANDALONE steamy romance novels featuring alpha male heroes and sexy, empowered women. They're fun, flirty, flawed, deeply emotional, always passionate, and easy to relate to. Bayside Summers is part of the LOVE IN BLOOM romance collection by New York Times & USA Today bestselling and award-winning author Melissa Foster. While each book may be read as a standalone, you might enjoy reading the entire Love in Bloom series. Characters from each sub-series appear in future books.
Fall in love with Rick and Desiree in Bayside Desires.
In Bayside Desires…
As the co-owner of Bayside Resorts, Rick Savage has a fabulous beachfront resort where he works with his best friends and brother, and plenty of beautiful women to keep him company. When Desiree Cleary moves in next door to take care of her mother's estate, Rick sets his sights on the sexy pre-school teacher. But Desiree's sister isn't keen on the fast-talking playboy making moves on the younger sister she's never had a chance to get to know. And she has other ideas in store–like opening Summer House Inn, a bed and breakfast that could be big-time competition for Rick's resort.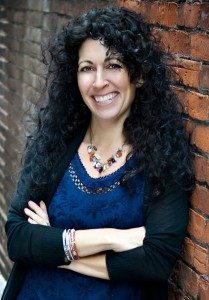 Melissa Foster is a New York Times & USA Today bestselling and award-winning author. She writes sexy and heartwarming contemporary romance, new adult romance and women's fiction with emotionally compelling characters that stay with you long after you turn the last page. Readers adore Melissa's fun, flirty, and sinfully sexy, award-winning big-family romance collection, LOVE IN BLOOM featuring the Snow Sisters, Bradens, Remingtons, Ryders, Seaside Summer, Harborside Nights, Wild Boys and Bad Boys After Dark, and the Montgomerys. Melissa's emotional journeys are lovingly erotic and always family oriented– perfect beach reads for contemporary romance lovers who enjoy reading about loyal, wealthy heroes and smart, sassy heroines with complex and relatable issues.Melissa also writes sweet and clean romance under the pen name Addison Cole.
Melissa has painted and donated several murals to The Hospital for Sick Children in Washington, DC. Her interests include her family, reading, writing, painting, friends, helping others see the positive side of life, and visiting Cape Cod.
Melissa is available to chat with book clubs and welcomes comments and emails from her readers. Visit Melissa on Facebook  or her personal website.
Never miss a brand new release, special promotions or inside gossip again by simply signing up to receive your newsletter from Melissa.
Find Melissa on the following sites….

NOW FOR THE AUTHOR'S GIVEAWAY
NOTE:
The Reading Cafe is NOT responsible for the rafflecopter giveaway. If you have any questions, please contact the tour operator.
Ending on Sunday 4th February at 11.59pm EST