WINTER IGNITING (Scorpius Syndrome #5 ) by Rebecca Zanetti-a review
Amazon.com / Amazon.ca / B&N / KOBO / Chapters Indigo /
ABOUT THE BOOK: Release date February 20, 2018
His only goal was survival until he met her…
With nothing to lose, former cop Damon Winter agrees to an undercover op, infiltrating a cult in the dangerous post-Scorpius world. After one look at his new partner, he knows she belongs far away from not only the cult, but from him. She's sweet and kind and has no business being in peril, but she's determined to help. Suddenly, the part he's playing as her man explodes into a passion neither of them had expected.
She hadn't purposefully faced risk until she met him…
April Snyder has survived loss, pain, and uncertainty. Now she's ready to live again. There's nothing left but to make a difference for others, so why not go undercover in the cult? Now all she has to do is keep it professional and ignore her handsome, deadly, overbearing partner, who's too sexy for her peace of mind. Intrigue, risk, and danger make for an irresistible temptation–until enemies close in, threatening everyone they've sworn to protect.
•••••••••
REVIEW: WINTER IGNITING is the fifth full-length instalment in Rebecca Zanetti's adult SCORPIUS SYNDROME cross genre Sci-Fi/ UF/Dystopian series focusing on a biological pandemic sweeping the planet that has already killed 99% of the world's population. This is former cop and SWAT team member Damon Winter, and April Snyder's story line. For more background information and some history, there is a prequel novella-SCORPIUS RISING-which can be found in the ON THE HUNT anthology (August 2015), and the author's new novella companion series The Brigade.
SOME BACKGROUND: Some of those infected with the biological virus have survived to become something known as a Ripper, but there are two types of Rippers inhabiting the world-one is a zombie like creature who feasts on the living; the other is a survivor whose brain has been altered resulting in a stronger, more powerful enhanced human being sometimes bordering on the sociopathic ideology with delusions of grandeur, obsession and hate. If you are a fan of the series The Walking Dead (or Mad Max), you will see many similarities in the story line premise including the search for food and supplies, attacks of the 'undead', and various groups of survivors vying for power and control.
Told from several third person perspectives including Damon and April WINTER IGNITING follows several factions of survivors now living in the Vanguard Compound including the arrival of the Mercs (mercenaries), and those not affected by the virus who call themselves the Pure; and the ongoing war for survival against the self-proclaimed president of the United States Bret Atherton, and his Elite Force of soldiers. Damon Winter former SWAT team member in the 'before' has been tasked to go undercover with one of the other women who has not been affected by the virus, a woman who has lost much more than most. Enter April Snyder, the woman with whom Damon will fall in love but not before battling for his own life, and the life of his friend, as the Mercs and the soldiers from Vanguard stumble upon more trouble as they search for information and supplies at one of the hidden Bunkers. What ensues is the acrimonious relationship between Damon and April, and the potential fall-out when a suspected traitor begins to take down the compound one explosion at a time.
April Snyder has no plans to fall in love but pretending to be in a relationship with Damon Winter has our heroine conflicted about her feelings and emotions as it pertains to the man in question. Damon is an over protective, alpha male who isn't willing to risk April's life including the possibility that the Pure are hoping to entice our heroine to the other side.
The relationship between April and Damon begins as an undercover assignment wherein our couple must gather as much information at the secret society known as the Pure. Believing the members to be part of a cult, April and Damon must report back what they find while keeping up the ruse of having fallen in love. The $ex scenes are intimate and intense; Damon keeps threatening to spank April for defying his orders, and setting out on her own.
There is a very large ensemble cast of secondary and supporting characters including Tace and Sami (Justice Ascending), Vivi and Raze (Shadow Falling), Lynn and Jax (Mercury Striking), Greyson and Maureen (Storm Gathering), Marcus and Dr. Penelope; and little Lena, a young girl who refuses to speak but says more with her actions and little gifts that she finds. There is a large contingent of men, women, and children seeking refuge with the Pure including their leader Pastor Zachary King, and his assistant Sharon Matson . The requisite evil has many faces including the gang known as the Twenty, the Scorpius Virus, President Bret Atherton, and his new VP Jerome Blankenship. Marcus and Penny's story line is next in KNIGHT AWAKENING.
WINTER IGNITING is a fast paced, energetic, and suspenseful story line with spirited and courageous characters; a complex and fascinating look at a post-apocalyptic future where the survivors are at war with themselves. The premise is intriguing and electrifying; the characters are playful, captivating, inspiring and tragic; the romance is seductive and emotional. Rebecca Zanetti's SCORPIUS SYNDROME is a thrilling and exciting series you do not want to miss.
Reading Order and Previous Reviews
Scorpius Rising (On the Hunt Anthology)
Mercury Striking
Shadow Falling
Justice Ascending
Storm Gathering
Blaze Erupting (The Brigade .5)
Winter Igniting
Copy supplied for review
Reviewed by Sandy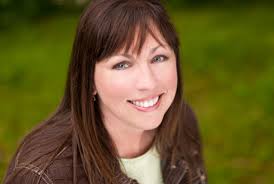 Rebecca Zanetti is the author of over twenty-five romantic suspense, dark paranormal, and contemporary romances, and her books have appeared multiple times on the New York Times, USA Today, and Amazon bestseller lists. She has received a Publisher's Weekly Starred Review for Wicked Edge, Romantic Times Reviewer Choice Nominations for Forgotten Sins and Sweet Revenge, and RT Top Picks for several of her novels. She lives in the wilds of the Pacific Northwest with her own alpha hero, two kids, a couple of dogs, a crazy cat…and a huge extended family. She believes strongly in luck, karma, and working her butt off…and she thinks one of the best things about being an author, unlike the lawyer she used to be, is that she can let the crazy out. Find Rebecca at:www.rebeccazanetti.com
Website * Twitter * Facebook * Amazon * Goodreads